Wes Hamilton truly believes that fitness and nutrition are the key to a better life. After becoming paralyzed from the waist down at the age of 24, Hamilton did something he could never bring himself to do when he could walk: lose over 100 pounds and transform his life.  
Now, Hamilton is an adaptive athlete, a motivational speaker, and the creator of an organization helping disabled communities get the resources they need to live a healthier, more active lifestyle.  
We sat down with Hamilton to learn more about his amazing mental and physical transformation and how he was able to turn a devastating injury into a life-saving opportunity.  
BBCOM: Can you tell us a little bit about how you grew up and what led to your weight gain and your accident?
Wes Hamilton: I grew up with a very negative mindset, which was due to me being overweight as a child. There were no gyms in my community, and proper food and nutrition wasn't taught. I became a product of my environment very early on. Fitness just didn't seem to fit in.
I dealt with a lot of self-confidence issues and self-esteem issues when it came to my weight. I was tired of being teased, so I had this "bad boy" mentality. It put me in a place where I knew I would be dead or in jail by the age of 21.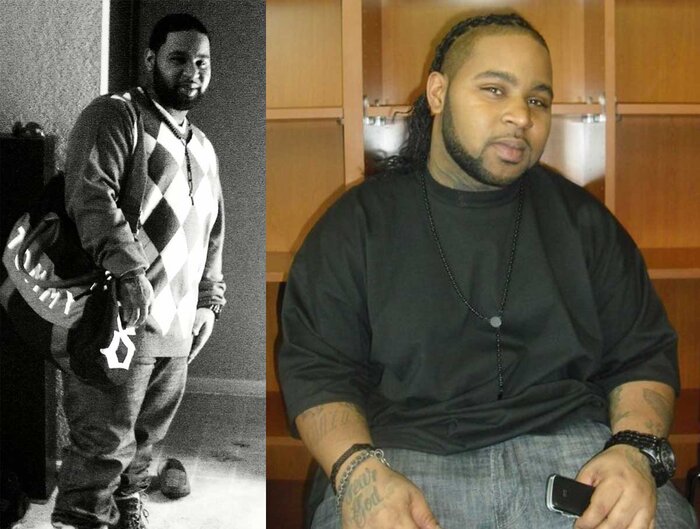 What happened to change that?  
I was shot multiple times at the age of 24, which led to my spinal cord injury. I just remember waking up and not wanting to accept this new reality; being overweight in a wheelchair and depressed. I just thought, "That's it, I'm paralyzed."
I didn't see many people with disabilities prior to my injury, and when I did, it wasn't the best image. It paralyzed me, mentally and physically, because I didn't know how I was going to be able to take control of my life.  
I had just turned 24, and on top of that, I'm a single father. I had just gotten sole custody of my daughter right before my accident. I was thinking, "how can I be active with this limited ability now?" It was very debilitating and defeating instantly.
How were you able to overcome that feeling of defeat?
My first year, I developed a pressure ulcer on my tailbone, which is something that's caused by sitting all day. I was at my max of maybe 250 pounds at this time, so they put me on bedrest for two years, 21 hours a day. 
One day I was getting into my wheelchair, and my daughter said, "Daddy, you're getting in your Superman chair."
Hearing that gave me strength in that time of weakness. I already knew what defeat and weakness felt like. I was there. But my child didn't see that. She didn't put limits on me. She actually taught me how to be limitless, because there wasn't anything Superman couldn't do.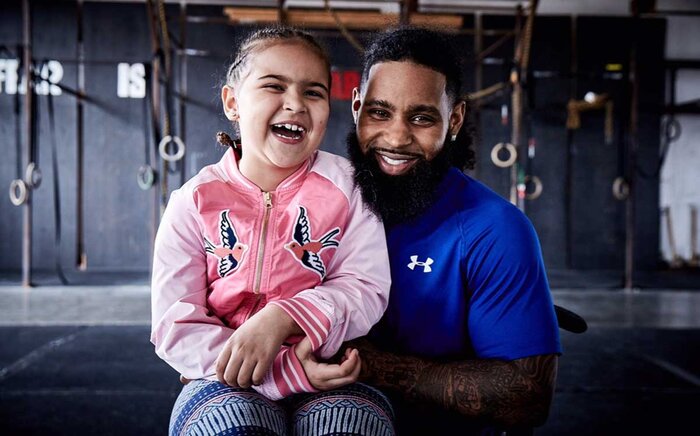 What were some of the first steps you took on your fitness journey?
I took a dietician course at a local community college. When I started to see how many cubes of sugar were in different things you drink, it really bothered me. It made me be more conscious of what I was putting in my body.
I'd also go to a local rehab facility and do 30 minutes of cardio. The Food Network became my friend. I learned how to cook watching the Food Network.
By January of 2015, I was 100 pounds lighter. It was mind-blowing for me to lose the weight knowing that that was one of the biggest battles of my whole life. I had done something I could never do walking.
Because of that, I got a gym membership. Going into the gym for the first time was an awkward experience. But I didn't allow the things that I feel like were barriers and obstacles stop me. I was now more than willing to push myself past any mental limits because I'd already done something that had defeated me my entire life.  
You've taken your fitness to a competitive level in bodybuilding and CrossFit. How did that start?
I came across someone in wheelchair bodybuilding, and I was like, "Oh man, I'm all in." In the midst of working toward that first bodybuilding competition, someone inboxed me and asked me if I'd ever heard of adaptive CrossFit. They said go watch the video on YouTube.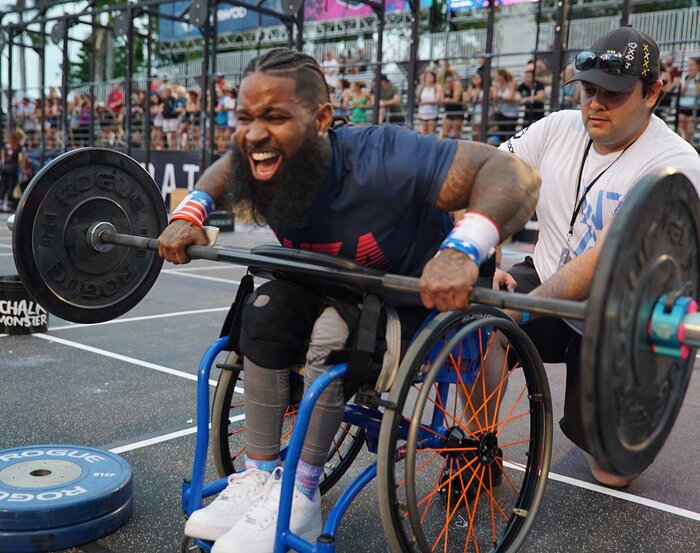 I had never been so emotional. Watching people with disabilities push themselves. There weren't just spinal cord injuries, there were amputees above and below, there were people with neuro issues, MS, CP. It was so diverse. I knew I had changed my life through fitness, I just didn't know there were so many other people with that same courage.
You created an organization, the Disabled But Not Really Foundation. Can you tell me a little bit about that?
We opened up a fitness program here in Kansas City working with local CrossFit gyms that allowed us to impact the disabled community locally. It's an 8-week program, the Help Me Fit Challenge, built on fitness and nutrition.
I truly believe that fitness and nutrition are important. Knowing that allowed me to change my whole life into something amazing. I want to do that for the rest of the community.  
Whether you have a physical disability, you're dealing with something emotionally, or you're dealing with something due to your circumstances and the way you feel, we want to be able to help you heal. Our whole goal is just creating more and more environments and communities where individuals can live a more healthy, active lifestyle.

You can follow Wes Hamilton's journey on his Instagram page, @iamweshamilton, or by visiting his non-profit organization, disabledbutnotreally.org.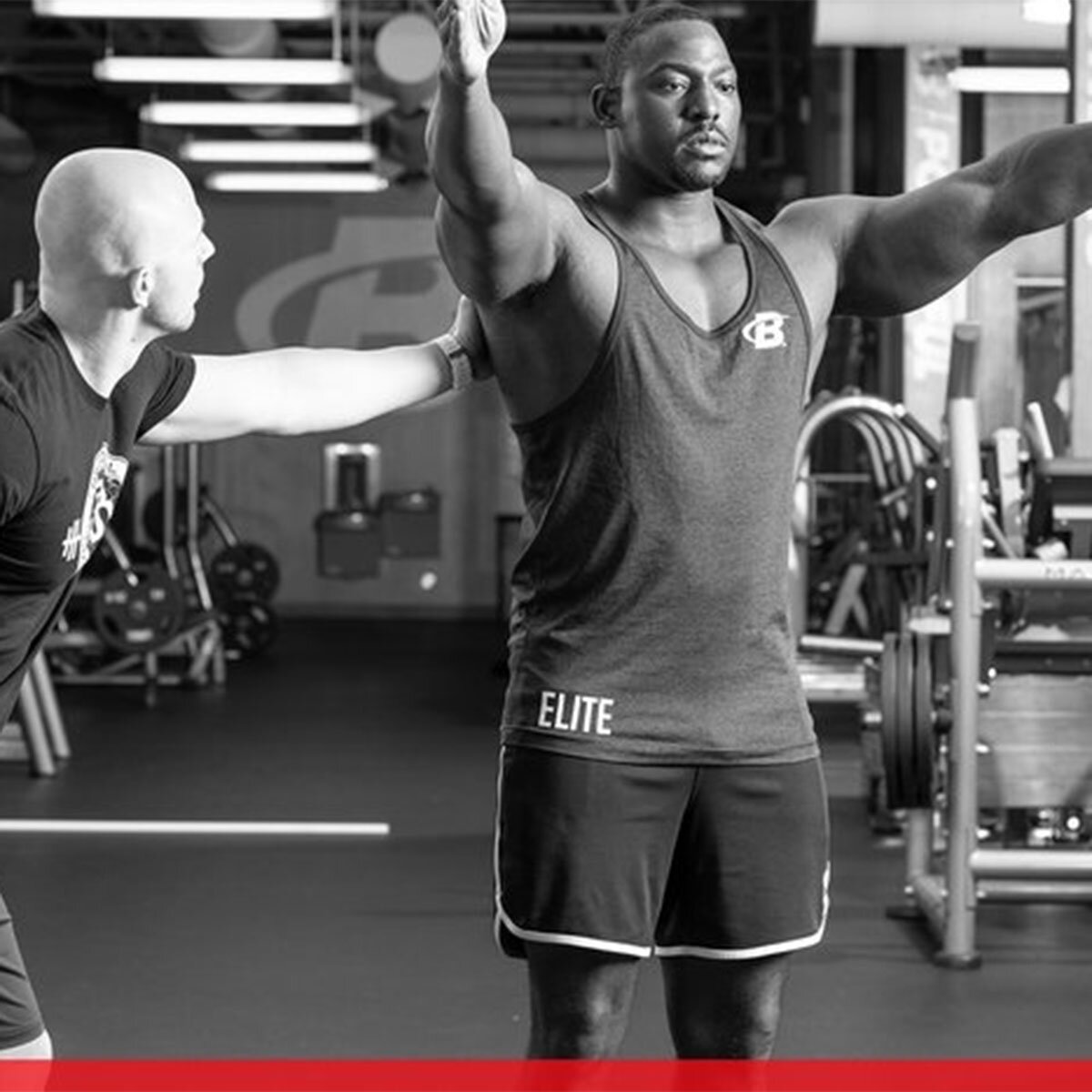 How to Be Unstoppable
Want to bounce back from any injury? An elite strength coach and doctor of physical therapy shows you how to optimize your lifting form and construct workouts that'll leave you feeling amazing.