As long as I can remember, my week was defined by the various sports and activities I participated in. I gravitated toward running or biking and technique-focused activities like rock climbing and gymnastics. Whether attending ballet class five days a week as a child or completing triathlons and marathons as an adult, I've devoted much of my time each week to movement.
Then I found CrossFit, and everything changed. High-intensity, functional training was not something I was taught as a ballet dancer. Ballet was always about precise, methodical, and airy movement. CrossFit offered a completely different stimulus, something I seemed to crave both physically and mentally.
Pursuing A New Passion
CrossFit combined everything I loved. It had enough technique work to stimulate the mind-body connection I'd honed during my ballet days, and familiar movements like running and rowing to appeal to my athletic side. I dove right in.
Like most newbie CrossFitters do, I saw immediate results. The learning curve for a novice is much steeper than for a seasoned vet, so as a result my strength and conditioning improved rapidly. For a while, that was all I needed. But after dedicating a couple of years to working out like a CrossFit athlete, I had an "aha" moment.
During my first few years of CrossFit, I was also teaching yoga full time, so it seemed natural to blend the two. When I taught CrossFit, I used traditional yoga for my warm-ups and cool-downs, and brought gymnastic-style CrossFit exercises into my yoga classes.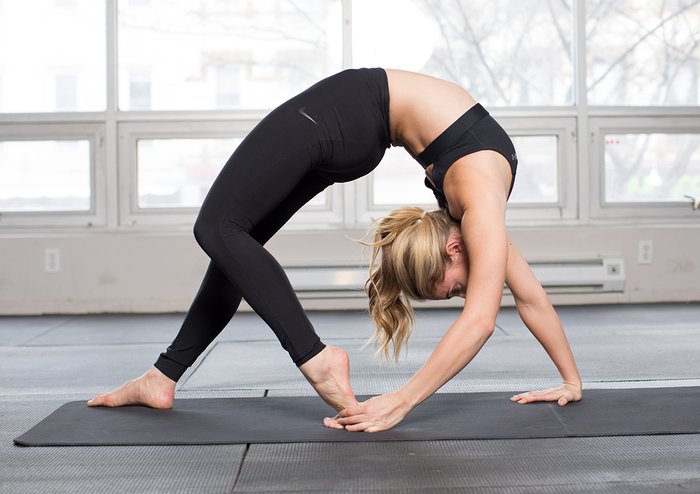 And the crossover worked. People in both classes began to move with more intention and focus while getting stronger. This was the "aha" moment. I realized I wasn't doing enough to supplement my CrossFit sessions. I wasn't being a smart coach or athlete when it came to my own fitness routine.
My "aha" was confirmed when I noticed I wasn't getting stronger in my CrossFit workouts. My flexibility was fine from practicing yoga, but my lifts weren't getting any better and I was lacking serious strength in the pressing and squatting movements. I realized that if I wanted to get stronger, I needed to fix my muscle imbalances and strengthen major muscle groups I had neglected over years of training. So, I decided to take a step back, recalibrate, and introduce bodybuilding into my daily workouts.
The Bodybuilder's Approach
Why do imbalances occur? As it turns out, the body is an efficient piece of machinery. It will always find the path of least resistance for completing a task. If a muscle isn't firing properly, the body will respond by using other muscles in its place rather than forcing that muscle to work.
This results in overactive and underactive muscles, both of which are the foundations of movement dysfunction and potential injury. Muscular imbalance was holding my strength back, and I needed a way to fix it.
Bodybuilders are mad scientists when it comes to finding new ways to isolate muscles groups and stimulate strength and growth. I needed to find a way to keep my CrossFit training schedule but incorporate muscle-isolating bodybuilding techniques into my daily workouts.
I started by creating focused and purposeful warm-ups. Warming up is overlooked by many athletes who'd rather get into the main workout and find warm-ups to be either tedious or unimportant.
As a movement coach, I'm telling you the warm-up is your best opportunity to prepare yourself mentally and physically for training. By incorporating bodybuilding exercises into my warm-ups, it changed my physical capabilities and my CrossFit performance.
How to Modify Your CrossFit Warm-up
To select bodybuilding exercises for my warm-up, I started by looking at the main workout—the WOD to all my fellow CrossFitters out there. Here's an example of a daily CrossFit workout:
CrossFit Warm-up: 3 rounds
CrossFit is all about functional, primary movement patterns like pulling, squatting, and pressing. Identify the types of movements in the workout, then look to bodybuilding to isolate those specific muscles groups.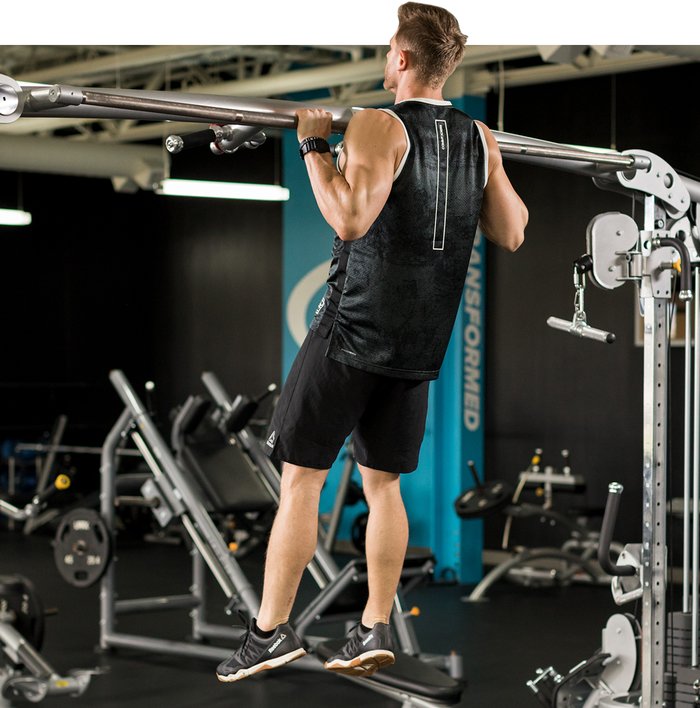 For this example, I would start the warm-up with a set of 10 Arnold presses to warm up my deltoids for the pressing part of the thruster. Then, I'd move on to a standing lat pull-down using a resistance band or machine to warm up my back for the pull-ups. Finally, I'd do banded steps in both directions to activate my glutes. So, the bodybuilding-inspired warm-up looks something like this:
CrossFit Warm-up 2: 3 rounds
1 set, 10 reps (each direction)
I chose a rep count to incorporate strength into the warm-up, but because it is a warm-up, the weight of the dumbbells should be on the lighter side. It's not yet a perfect science, but this type of warm-up covers a lot of ground in preparing your body for the main workout.
Bodybuilding has a lot to offer CrossFit athletes in terms of strength. My body is stronger and functions more efficiently because I went back to bodybuilding. It gave my body what it needed, improved muscle activation, corrected muscular imbalances, and gave me exactly what every CrossFitter wants: better strength.