I never thought I'd get a shot at my pro card. Stepping on stage last July at the NPC USAs in Las Vegas was both nerve-racking and exhilarating. I can still remember my anticipation as I stood under the bright lights, waiting for my number to be called. The carpeted stage made one out of three girls trip, and my worries mounted: Would I stumble? Would I turn beet red? Would people laugh?
After two and a half months of dieting and training, here it was: my moment. I took center stage, eased through my three poses, flashed the judges a smile, and walked off with a sense of relief. I'd ranked in the top 10. Not only was I a trainer, athlete, and fitness model, but I could compete with the best amateur bikini competitors in the U.S.
Standing there, I looked like the poster child of health, but I was used to that. As a child, I danced for 10 years and took my passion for figure skating all the way to nationals. I've always been an athlete. But I've also always had an inner struggle, too.
Recognizing My Difficult Start
From childhood, a weak immune system paired with chronic migraines and asthma kept me on what felt like a million medications. While doctors tried concocting the best medicinal cocktail, my metabolism suffered, causing weight fluctuations and hormonal imbalance. As a kid, I felt frustrated. I wasn't able to run more than one quarter of a lap around the track. I remember disapproving looks from my teammates when I was left wheezing on the soccer field.
By high school, I had changed. I took to the rink and traded in the extra pudge for the bumps and bruises that came with competitive figure skating. Asthma flare-ups made it difficult to increase the intensity, but I was determined. I'd become extremely good at ignoring pain—a trait that got me in trouble at age 19.
During midterms week my sophomore year, I managed to ignore a ruptured appendix for four days. It started on a Wednesday morning, when a busy schedule led me to brush off severe flu symptoms and stomach pain as stress. I pushed through Thursday, but, when I woke up Friday morning, I was in excruciating pain. Because of all the toxins running through my system, it took nearly ten hours for doctors make a diagnosis.
I woke up to an abscess, an overall drop in health, and a long road to recovery. Over the next few weeks, I was hooked up to 11 IVs and unable to eat or drink.
I trudged through finals on high amounts of painkillers and had someone else carry my backpack because I was too weak. By the time hospital checkout rolled around, I had lost 30 pounds. At 5'9," I weighted in just shy of 110 pounds.
Rethinking My "Thin" Obsession
My weight loss was all people could talk about. Guys started hitting on me, and girls spread rumors of eating disorders. I felt conflicted.
I knew I was in the worst health of my life but, having always been frustrated with being the "big girl," it felt good to be skinny—even if it was for the wrong reasons.
When I started putting the weight back on, I freaked out. My "skinny clothes" were tight, and I feared I'd look like I did before. I felt trapped. When I was stressed, sad, or depressed, I would restrict or binge and purge.
The only way I knew to numb the pain was to empty my body—throwing up anything I thought was bad or not eating at all.
I never had a distinct moment of enlightenment, but I slowly realized that if I didn't make a change, I'd never know what it felt like to be healthy. I was tired of over-exercising and of my strict "diet." I'd had enough.
Embracing My Budding Recovery
I made baby steps towards recovery, but it was a constant battle. I would start counting the days I was "good," but then I'd get a migraine or stress would kick in, and I'd relapse. In the beginning, I focused on eating protein with every meal and consuming more greens. I worked out four to five days a week but didn't understand the importance of weight training and did more cardio than necessary. I didn't really get on track until my move to LA in 2010.
Moving opened many doors. Within the first four months, I'd landed a production job and booked an infomercial. Soon after, I was training at Jackie Warner's private gym in Beverly Hills. I fueled my passion for fitness by becoming a certified personal trainer and coaching clients.
Being surrounded by people who lived a lifestyle of healthy eating, weight training, and competing motivated me. After watching all of my fitness friends take the stage, I decided I wanted to prove to myself by training for a competition. I learned how to train and eat right. I found a coach and set a target goal of eight weeks till I hit the stage.
The diet was strict, but I chocked it up as part of the competition process. I ate five meals of 25 grams of lean protein a day—roughly the size of a small chicken breast. Veggies were fine, but fruits, starchy carbs, dairy, and fats were all off of my diet. I did full body circuits and one hour of steady cardio five days a week. My body responded quickly. I learned that I actually liked the structure and that it gave me a healthy sense of control, but I often felt drained.
Confronting My Competitive Downfall
Hard work paid off when I placed third and qualified for the USAs, but that meant no rest, no cheats, and no free time. I was back in the gym Sunday morning training for two hours a day. The thrill of competing on a national stage masked some of the fatigue, and I was able to drag through the next week knowing I was in the home stretch … or so I thought.
I placed ninth, which left me hungry for more. I had to step up my game. I took no time off from the gym or dieting and pushed to enhance my "lean physique." Then, my body hit a wall. I started feeling puffy and unprepared for my upcoming show. Despite my coach's encouragement, I lacked confidence. When I finished just shy of the top 5, I wished I had listened to my gut and dropped out. I started to gain weight and nothing helped to take it off.
Eventually, a doctor told me I had metabolic damage. The same "starvation diet" of no carbs or fats that had led to fast results initially had gone on too long, and my metabolism had slowed down to compensate for the lack of nutrients.
Instead of burning 2,100 calories throughout the day, my basal metabolic rate dropped to roughly 1,000 calories. This made weight gain extremely easy and left me susceptible to side effects like exhaustion, sensitivity to cold, poor digestion, and bloating.
Reclaiming My Body
I was devastated, but I decided to push forward, knowing the process of trying to rebuild my metabolism would take time. Now, slowly but surely, I'm seeing a change. Today my body composition is shifting, and I'm slowly building muscle while dropping body fat. While I'm still not satisfied and I get frustrated from time to time, I've started to tell myself that my daily health battles are just a part of the journey.
The headaches, constant sickness, and metabolic issues, are parts of what make me me. Nothing has ever come easy for me, so why should it start now? When I finally can look in the mirror and maintain a physique I feel proud of, it will be that much more worthwhile knowing what I went through to build it.
I recently moved to Boise, Idaho, to manage the female-targeted supplement line FitMiss, powered by MusclePharm, and met a trainer experienced in working with metabolic issues. Together we're meticulously working to change up my macros (carbs, fats and protein ratios) to a level my body will respond to. I'm training less frequently but at higher intervals, with heavier weights, and with more circuits. My cardio is nothing but HIIT, and I am slowly increasing my carbs to reverse the sensitivity I have developed.
I've now set a bigger goal: I want to inspire other women to overcome obstacles and still achieve amazing results the healthy way. Drastic measures don't last, and waking up every morning to chase the beloved pro card can put some of us off track. For me, it's important to take the occasional step back from my competition goals and think about why I started my journey in the first place. I plan to take the stage next year with a stronger physique and a better mindset.
Protein Powder
2 scoops
Spinach
1 cup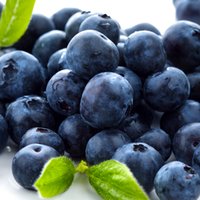 Blueberries
1/2 cup
Unsweetened almond milk
2 cups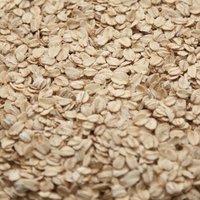 Oats
1/2 cup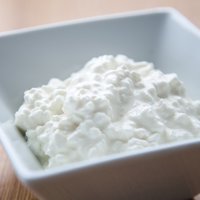 Cottage Cheese
1 cup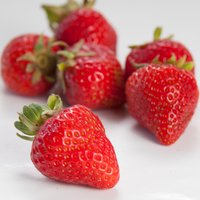 Strawberries
3/4 cup
Spinach
2 cups
Chicken
5 oz.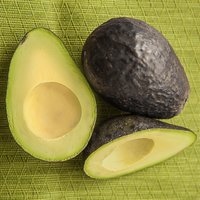 Avocado
1/2
Vinegar
2 tbsp
Chicken
4 oz.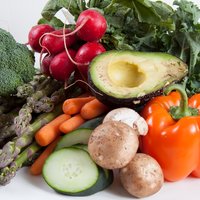 Vegetables
3 oz.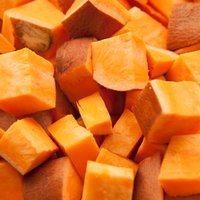 Sweet Potato
40 g
Chicken
6 oz.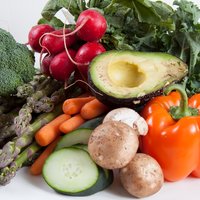 Vegetables
1 cup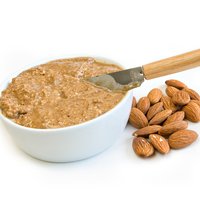 Almond Butter
2 tbsp
Mon: Back/Shoulders, 30 min HIIT cardio
Tues: Biceps/Triceps/Calves, 30 min HIIT cardio
Wed: Rest or HIIT cardio
Thurs: Chest/Shoulders, 30 min HIIT cardio
Fri: Rest
Sat: Legs
Sun: Rest
I typically perform 3-5 sets per exercise and progressively increase the weights. I do a lot of my training in circuits to keep my metabolism burning hot.
For my HIIT cardio, I love doing the stair stepper, elliptical, and treadmill. I am currently training on a 2:2 ratio, which means I keep a slow pace for two minutes, then follow it with two minutes of maximum output. I repeat for 30 minutes.
I like to change my workouts from week to week, but the following sample session is what I did on a recent arms training day.
Giant Set


+ 3 more exercises

BodyFit
$6.99/month
2,500+

expert-created single workouts

3,500+

how-to exercise videos
Detailed workout instruction
Step-by-step workout tips
Training at gym or at home
Access to Workout Plans
Access to Bodyfit App
Store Discounts
Already have a Bodybuilding.com account with BodyFit? Sign In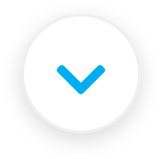 What comes with BodyFit?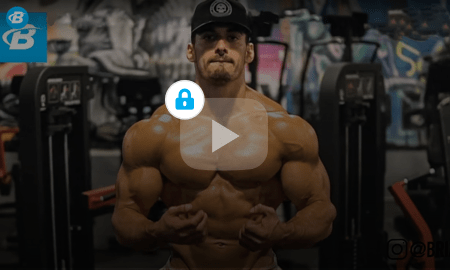 Instructional Videos

Don't risk doing a workout improperly! Avoid injury and keep your form in check with in-depth instructional videos.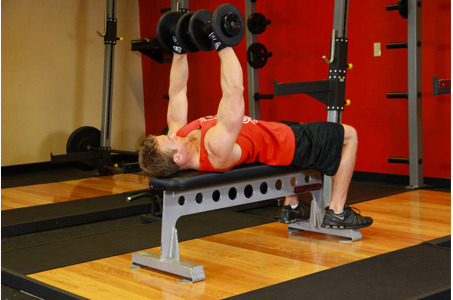 How-to Images

View our enormous library of workout photos and see exactly how each exercise should be done before you give it a shot.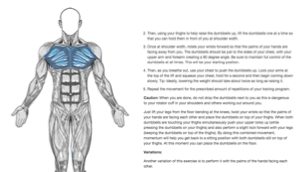 Step-by-Step Instructions

Quickly read through our step-by-step directions to ensure you're doing each workout correctly the first time, every time.