Best Proteins | Best Mass Gainers | Best Pre-Workouts | Best Creatine | Best Fat Burners | Best
Multivitamins | Best Test Boosters | Best Weight-Loss | Best BCAAs
For a certain type of lifter, there's nothing like the feeling that comes along with taking a pre-workout and then hitting the gym. A good pre-workout supplement can turn an early morning slog into a fire training session, or an afternoon slump into an ultra-productive workout.
The right one, paired like a fine wine with the right workout, takes every set and rep from "solid" to "spectacular." The weights feel lighter, the pumps feel bigger. If you're serious about training—and are friends with caffeine—it's a can't-miss experience. 
If you're looking for a new favorite pre, or you're just searching for the perfect one to get you started, this list is exactly what you need. No matter what your goals might be—get yoked, burn fat, keep on keepin' on, or you just want to get a little more out of your workouts—you can find what you need here. 
Here are the best pre-workouts of 2022.
How We Choose the Best Pre-Workouts
We've been in the business of selling supps—and taking them—for the last 20 years, which means we know the best supps because our team members and athletes have tried them and put them to the test.
For this list, we took it a step further and used a rather comprehensive collection of data to help us make our decisions. Here is what we considered before finalizing the list:  
Customer Ratings and Reviews: Our customers are our most valuable resource, and we learn a lot about our products through them. We trust their opinion, and they trust us to deliver the best. 
Formula: Today's pre-workout users are more discerning than ever. Our community knows a heck of a lot about the essential pre-workout ingredients and dosages and how they impact the body. We certainly took it all into account.  
Flavor: The formula might be great, but if the taste isn't, then you're probably not going to buy it again. Rest assured, flavor was a big part of how we made our decisions. And our customers don't just review products—they rate flavors like true connoisseurs. And they know their stuff.  
Value: We care about the money our customers spend with us. So, you'd better believe the pre-workouts in this list are all a great value. 
Best-Tasting Pre-Workout: EVL ENGN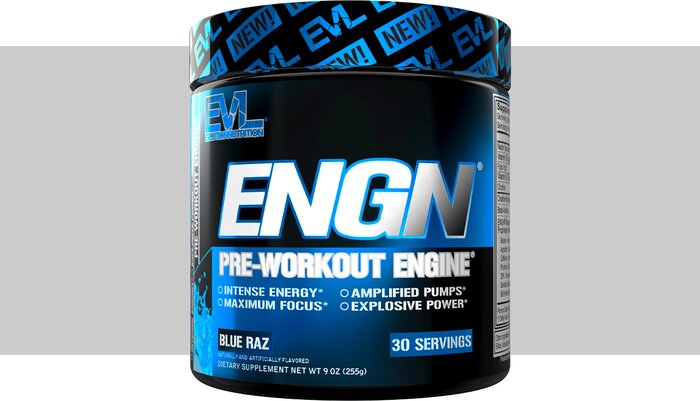 Rating: 4.5 out of 5  
Servings per container: 30  
Caffeine level per serving: 300 mg  
ENGN Pre-Workout is formulated to drive increased energy, power and focus* without sacrificing flavor. Don't belive us? Blue Razz gets a strong 9.7 flavor ranking with more than 3,000 customer reviews! Bonus: Look out for limited edition BBcom exclusive flavors. Limited runs means that there's usually a new flavor to try but you have to act fast!
ENGN Pre-Workout From EVL
Over 3,500 customers can't be wrong! Get pumped and focused from one of the best-tasting pre-workouts available!
Best Pre-Workout for Strength Training: JNX Sports The Curse! Pre-workout

Rating: 4.2 out of 5
Servings per container: 50  
Caffeine level per serving: 155 mg
The Curse! is a great pre-workout to increase strength performance due to its energizing muscle fuel ingredients (Beta-alanine & creatine monohydrate), amplifying pump ingredients (L-citrulline & L-Arginine Alpha-Ketoglutarate (AKG)), and mind control ingredients (Caffeine Anhydrous & Olive Leaf Extract). Plus, you're able to keep your caffeine intake down depending on when you workout with 1 scoop or take 2 scoops to really amplify your workout.
Best Pre-Workout for Cardio Training: Optimum Nutrition AmiN.O. Energy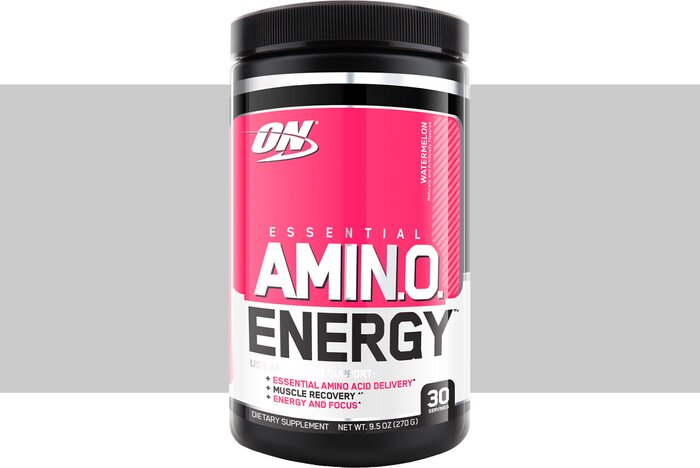 Rating: 4.5 out of 5
Servings per container: 30  
Caffeine level per serving: 100 mg
Designed to support muscle endurance and recovery with 5g of amino acids. With only 100mg of caffeine it provides a smooth energy boost without jitters so you can power through your cardio without sacrificing endurance.
Essential AmiN.O. Energy
Each serving provides 100 mg of caffeine from natural sources to support energy and focus along with 5 grams of amino acids for muscle support.
Best High-Energy Pre-Workout: Pre JYM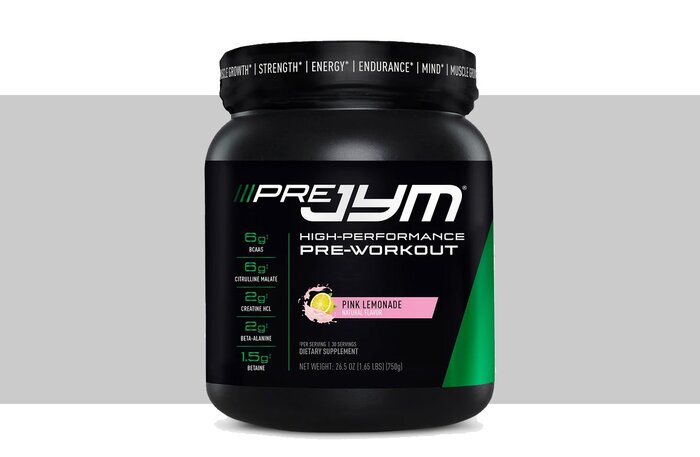 Rating: 4.4 out of 5
Servings per container: 30  
Caffeine level per serving: 300mg
Powerhouse pre-workout loaded with proven ingredients like CON-CRET® Creatine HCl for power, AlphaSize™ alpha GPC, 7g citrulline malate, and 300mg of caffeine for maximum energy while moving maximum weight.
Pre JYM Pre-Workout Powder
Scientifically advanced all-in-one formula for improved workouts
Best Stimulant-Free Workout: EVL PumpMode Nitric Oxide Stimulant-Free Pre-Workout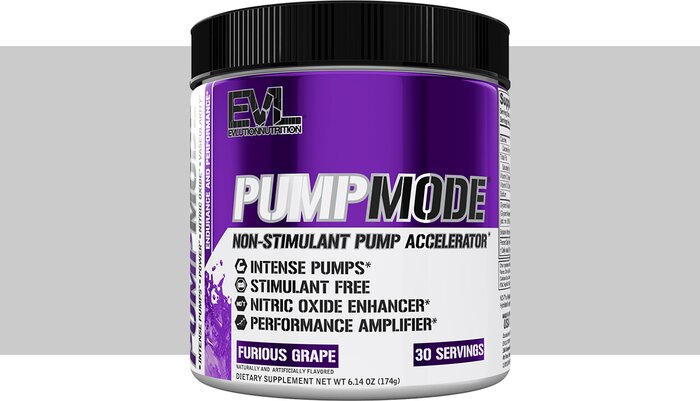 Rating: 4.5 out of 5
Servings per container: 20
Caffeine level per serving: 0
Non-stimulant pump accelerator formulated to support performance, vascularity, nitric oxide and power.1.5g glyercol and 1g NO3-T(R) Betaine Nitrate
PumpMode Nitric Oxide Stimulant-Free Pre-Workout
Get all the pump with none of the jitters with PumpMode's Non-Stimulant Pump Accelerator, formulated to support performance, vascularity, nitric oxide, and power*
Best Natural Pre-Workout: NutraBio Pre Natural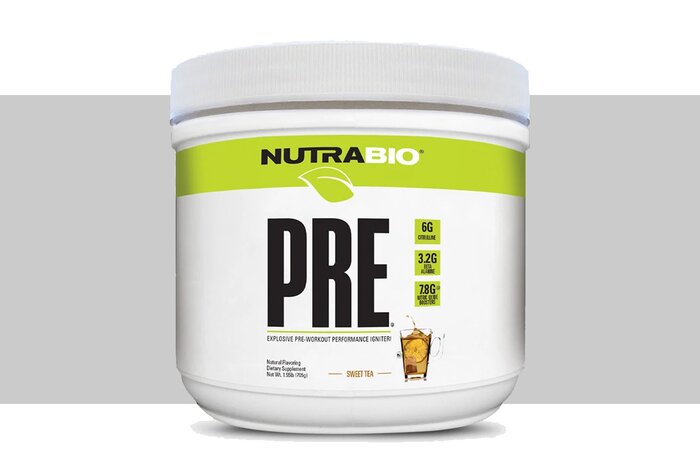 Rating: 5 out of 5
Servings per container: 1
Caffeine level per serving: 120 mg
No artificial dyes, flavors or sweeteners. Powerful pre-workout loaded with high potency ingredients. Power, Strength and Endurance complex with 3.5g L-Leucine, 3.2g Beta Alanine, 3g PharmaPure™ Creatine Monohydrate, 2.5g Betaine Anhydrous and 500mg Creatine MagnaPower. 7.75g nitric oxide pump matrix with l-citruilline, agmatine and Nitrosigine®. Focus & Stim Matrix with caffeine, l-tyrosine, choline and TheaPure™ L-Theanine.
PRE, 20 Servings
NutraBio PRE sets the standard for hard hitting amino acid based pre-workouts.
Best for Women: Cira Nutrition Pre-Game
Servings per container: 30
Caffeine level per serving: 200 mg
Pre-Game gives you the energy to go harder, better, faster, stronger. No sweat. It helps increase energy, endurance, focus, and strength. Whether you're running 10 miles or hitting a personal best in the gym, don't sweat it, we've got you covered. 1600mg Beta Alanine and 200mg Caffeine Anhydrous will get you pumped up for your workout.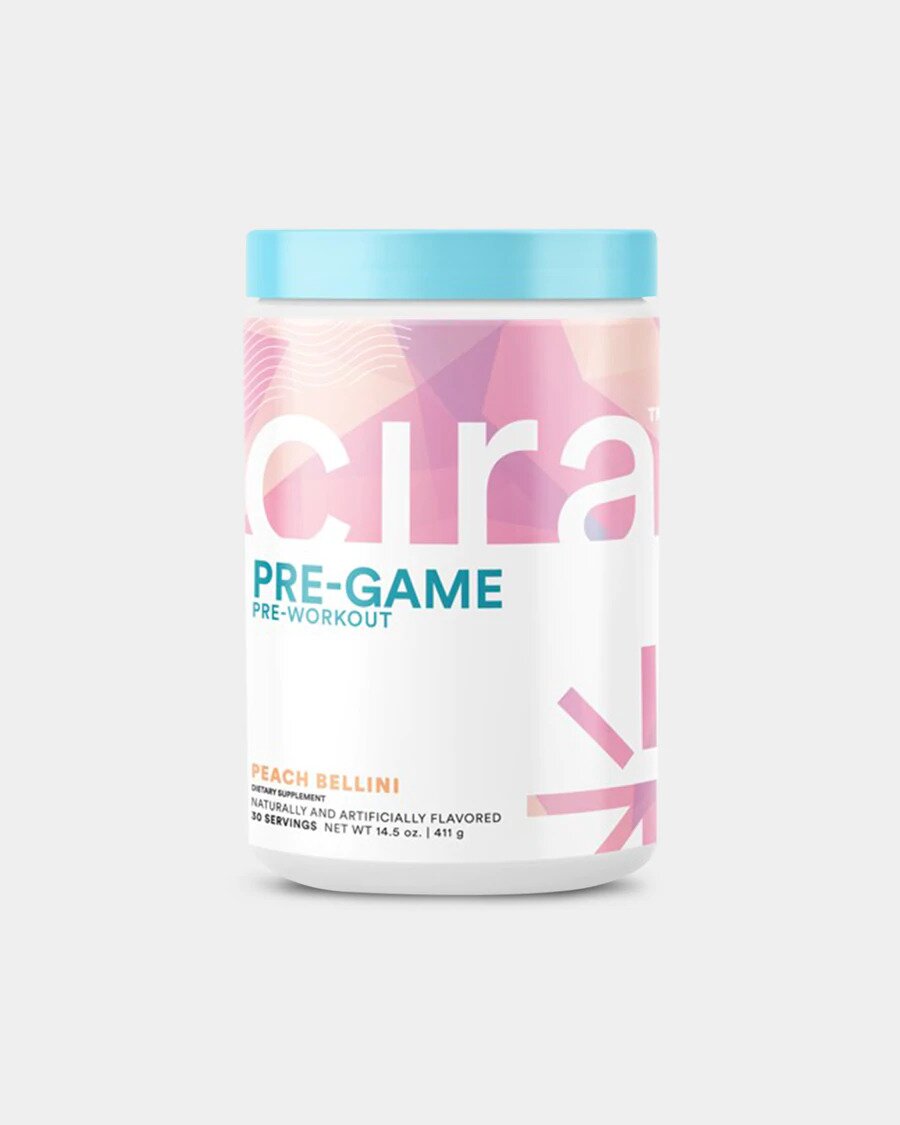 Cira Nutrition Pre-Game Pre-Workout
Best For Weight Management: RSP AminoLean

Rating: 4.7 out of 5
Servings per container: 30 or 70
Caffeine level per serving: 125 mg
With weight management in mind, RSP AminoLean is a great pre-workout. Not only does this have 125 mg of caffeine to give you energy, but it also has a weight management blend of ingredients to really help you lose that body fat you've been wanting get rid of. On top of that, it has a blend of BCAAs and EAAs to help preserve that hard earned muscle! 
RSP Nutrition AminoLean Amino Acids
AminoLean is an all-in-one energy, weight management, and recovery pre-workout for women & men.
Best Mental Focus: Bucked Up Woke AF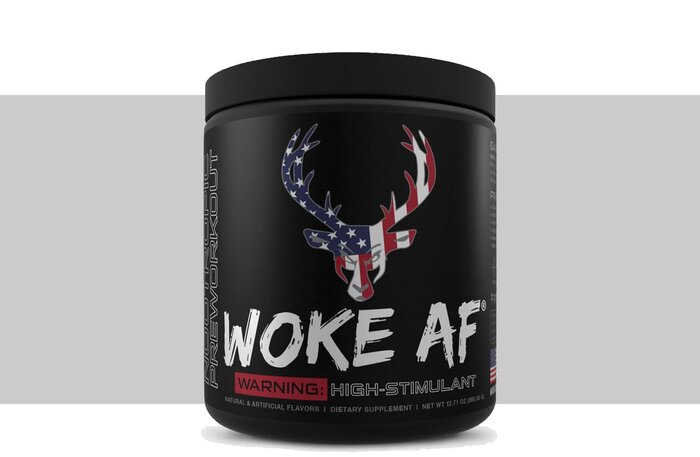 Rating: 4.8 out of 5
Servings per container: 30
Caffeine level per serving: 333mg
Stimulant-heavy pre-workout powder for focus, energy and pumps. 333 mg of caffeine, added theobromine and Huperzine for an extra boost*
Bucked Up Woke AF Pre-workout
Woke is not for beginners, rookies, or people who curl in the squat rack.
Best Ready-to-Drink: C4 RTD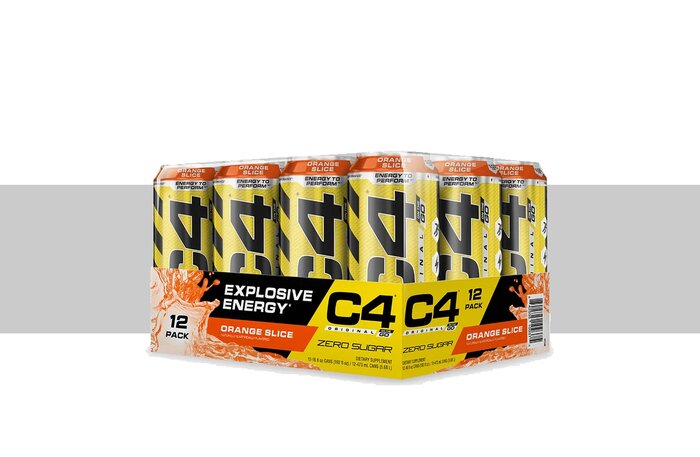 Rating: 4.6 out of 5
Servings per container: 12 cans
Caffeine level per serving: 200mg
Legacy powerhouse C4 available in a convenient ready-to-drink can. No shaker needed. No powder spills. Just a strong energy push for pre-workout or energy throughout the day.
Cellucor C4 On The Go
C4 On The Go is the perfect fuel for your fitness journey.
*These statements have not been evaluated by the Food and Drug Administration. This product is not intended to diagnose, treat, cure, or prevent any disease.