If you've set your sights on the stage, having a plan of attack is essential. There is no one way to cross the finish line and different things work for different people, but taking a systematic approach is essential to help you manage both your expectations and your outcome.
Whether you plan to compete only in local shows or plan to work your way up the ranks to compete at the national level, here are the most important things you need to have nailed down before you set foot onstage.
1. A Qualified Coach
While you may be in great shape, a qualified competition prep coach can point out crucial areas of improvement and share their knowledge of your specific style of competition. A qualified coach should be able to assist you with all aspects of your training, including a meal plan, a training program, weekly check-ins, a supplement schedule, posing—even providing a friendly ear when you need to vent. They can also help guide you on which show to enter, what the "current look" and guidelines for your division are, and which division your physique is best suited for.
I'm not just referring to hiring any trainer at your local health club. If you want to have a truly positive experience, I recommend someone who specializes in the competition realm. Just because someone hired their own coach, competed in one show, and now offers "online training" does not make them a qualified competition coach. Someone without proper knowledge and background in this area should never take your money, but, sadly, it happens all the time.
If this happens, there's a good chance you won't get the attention you need and you'll be saddled with a cookie-cutter meal plan that not only doesn't meet your needs, but can do long-term damage to your body and metabolism. Referrals and testimonials are great, but ultimately results are key, so don't be afraid to ask around.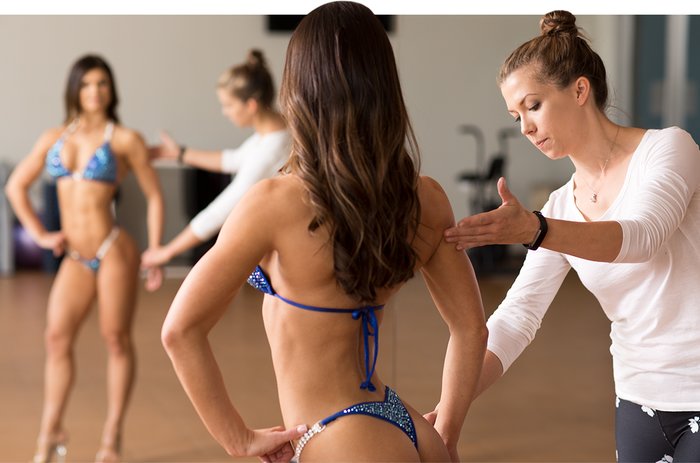 There are many qualified competition coaches, but do your homework to be sure the person you chose is right for you. Presenting your very best package possible will depend on it.
2. A Sound Training and Nutrition Plan
It's easy to say that there's no right or wrong way to prepare for the stage, since there are numerous schools of thought on what works best. But, to be clear, there is a wrong way. It's the way that feels like pure punishment, leaves your body scrambling for resources, and takes weeks or months to recover from after your event.
If there's one thing that most "wrong way" approaches have in common, it's that they're rushed. A quality prep should be eight weeks at minimum, but more likely 12-16 weeks, depending on where you begin and how responsive your body is.
Resist the urge to rush into a show if you'll be hard pressed to be ready in time. This can turn a process that should be fun and manageable into something extremely stressful, which won't do anything to help foster a positive self-image. Ultimately, you should enjoy the ride!
3. Lots of Practice on Stage Presence and Posing
Just because you've put blood, sweat, and tears in behind the scene, don't think you can just put on a sparkly bikini, jump out on that big stage, and blow everyone away. If you don't know how to present what you've been building, you'll be behind from the start.
Posing practice is essential to help you shine onstage. Women who don't nail down mandatory poses are scored more poorly than those who do. The expectation is to appear polished and move with grace and elegance while contracting every muscle effortlessly. It's not an easy skill to master, but, with practice you can ensure that your hard work stands out. Your walk and transition from one pose to the next will be highly scrutinized, so be sure you've not only done your work in the gym and the kitchen, but also in front of the mirror.
If you never walk in heels, you'd better start well before the day of the show. Clomping out onstage like a derby horse will catch the eye of the judges—and not in a good way. Select the size and style of competition heel that you feel most comfortable in, and work it like your hallway is a runway every day until show time.
4. The Right Suit
There are lots of suit designers, but locating the suit that offers the most flattering cut and color for you is just as important as every other component of your preparedness.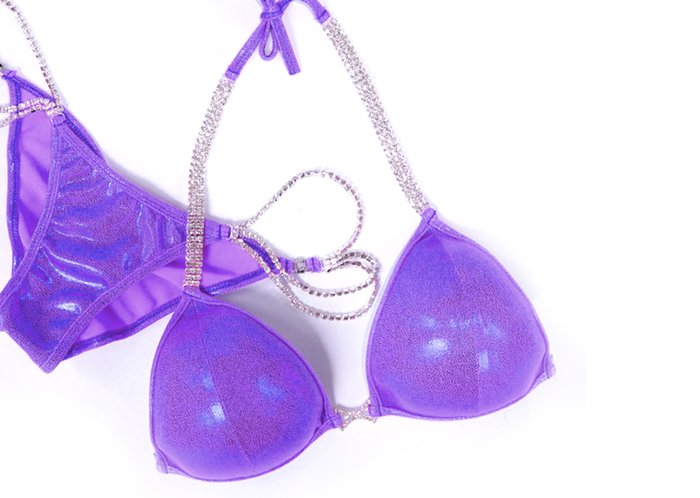 Suits can be hundreds, or even thousands, of dollars, depending on the brand and extent of crystal application. If you think details like this don't matter, think again. Judges will score against you for ill-fitting, lackluster suits.
No, this doesn't mean you have to purchase the priciest suit out there, but the most flattering cut and color for your hair and skin tone will serve you best. Your coach can help here. And, on the day of the show, make sure your suit is glued in place so there are no wardrobe malfunctions.
5. A Solid Stage Tan
Stage color is definitely not the same as the healthy summer glow you get from hanging by the pool. The entire premise behind stage color is to define all the muscles and make them pop under the bright lights of the stage. Without this, you'll completely wash out all your efforts and not present anything close to your best look.
Professional tanning services are a constant presence at shows, so they should be easy to find. I highly recommend you utilize their services to ensure the best possible color. Trust me, it's a very messy process, so having someone who knows what they're doing can make all the difference.
If you're experienced with self-tanning, you can travel with the products and tan from the comfort of your home or hotel room. Always bring a set of old sheets to put on the hotel bed to avoid being charged for staining theirs.
Prior to tanning, I also recommend you shave your entire body and exfoliate well, because, after several applications, the tan can appear muddy over even just peach fuzz. A final rule of thumb: When you think you're tan enough, do another two coats! Judges can and will hold a poor tan against you, so err on the side of caution and assume that more is better.

6. Perfect Makeup and Hair
Like a stage tan, stage makeup isn't a typical daytime look. The lights will wash you out, so your makeup should be more of a theatrical look. Many makeup artists work shows, so find out who is available and consider booking them in advance.
If you're good at the task yourself—and many competitors are—then you can do your own makeup. Many YouTube tutorials can assist you with this very specific look, which will take plenty of expense out of the equation.
7. A Photoshoot
What happens on the stage is only one part of the final destination! Whether they're just for you or you plan to share your images with the world, capturing your physique with a photoshoot is a fun way to celebrate your hard work coming to fruition, without all the pressure of the show itself. After all you've gone through, you've earned this!
For your own safety and to ensure you have a positive experience, be leery of anyone offering anything for free. Establish up front how much they'll charge, how many looks you'll do, and how many images you'll get after the shoot.
8. A Plan for After the Show
Just as it's important to set a goal prior to taking the stage, it's equally important to have a goal in mind once the show is over. To help avoid the "post-show blues," establish your plan for what's next even before your final coat of spray tan has dried.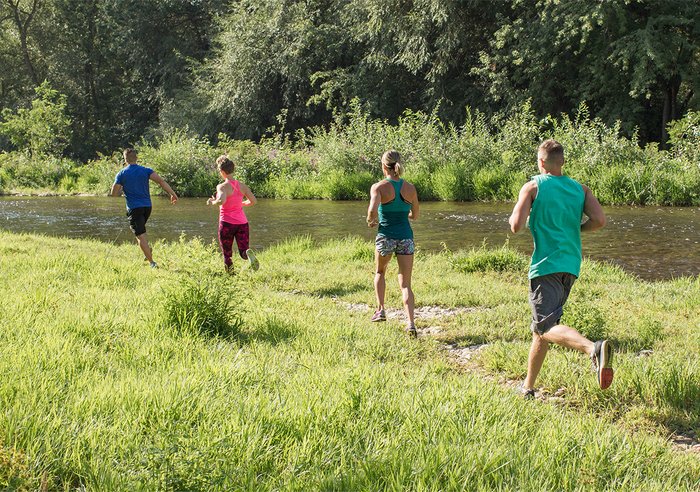 After a show, it can be easy to slip into complacency. Plan something, anything, to avoid the potential pitfalls of a rebound. Sure, it could be your next show, but it doesn't have to be. It could be the absolute opposite of a show, like an obstacle course race or even a fun 5K run, just to have something new to look forward to.
If your show prep has you dreading the gym, seek out a new form of fitness to mix it up and get you excited again. Breathing new life into your fitness goals is not only fun, it's essential to keep things from becoming monotonous. Just because the show is over, doesn't mean it's time to coast. Maybe it's time to prepare for your next goal!