The Instant Pot is one of the hottest kitchen gadgets on the market, and it just happens to be perfect for people trying to build lean muscle mass. If you're used to cooking something in a crock pot for hours, get ready to have that same meal ready in 25-30 minutes with this handy little pressure cooker.
Since these are pressure cookers, relieve the pressure inside the pot before opening it. There are two ways to do this. You can either use the pressure release valve and instantly release pressure, or you can use the "natural" pressure release method. As soon as the pot switches to the "keep warm" setting, the pressure begins to drop...naturally. The time it takes for the pressure to drop will vary depending on the ingredients and amount of liquid in the pressure cooker.
1. Tender Roast and Sweet Potatoes
One of the great things about a massing phase is that you can introduce more variety into your diet plan. When you're cutting, you might remove most of the red meat from your plan. When you're bulking, it's time to bring it back in, and this lean roast dish is a perfect way to do just that.
As you'll soon discover, the Instant Pot is the perfect cooking tool to make tender, delicious roasts that you can practically cut with your fork.
This recipe also includes a dose of vegetables to maintain your fiber intake, along with sweet potatoes for some complex carbs to keep your muscle glycogen stocked and your anabolic hormones, like insulin, high.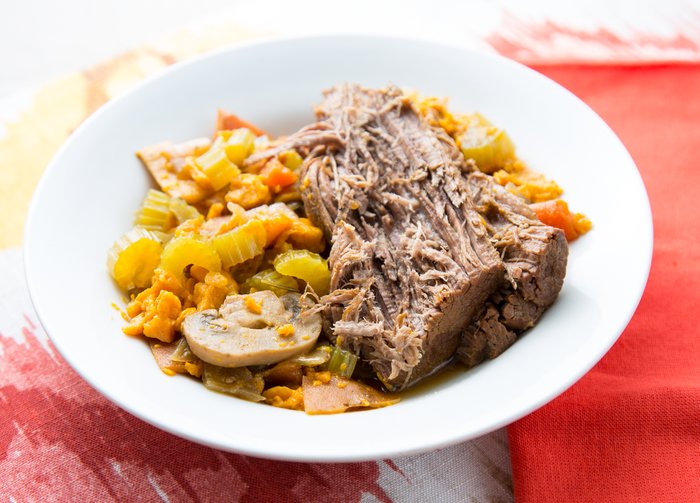 2. Instant Pot Turkey Chili
Chili is a delicious, soul-warming recipe perfect for a lazy evening at home. A great source of protein and complex carbs, this is an ideal meal after a hard workout session.
This recipe features cocoa powder, which brings a unique flavor to the dish. Don't let this unusual ingredient scare you off! You'll soon wonder how you made chili without it. Top this all off with the addition of apple cider vinegar and you've got an extraordinary one-course meal.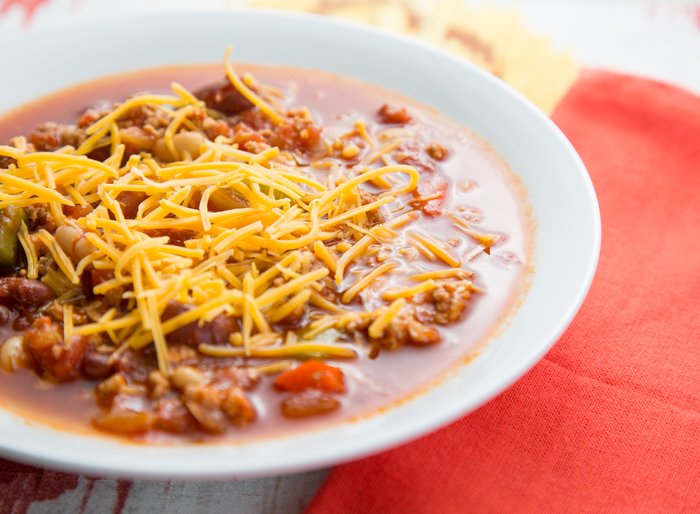 3. Steel Cut Apple Cinnamon Oats
Oatmeal should be a morning staple of every fitness enthusiast's diet. It's high in complex carbs, low in sugar, and provides a good dose of fiber. When it comes to oatmeal varieties, steel cut is best. It takes a while to cook it on a stovetop, but with an Instant Pot, it happens fast!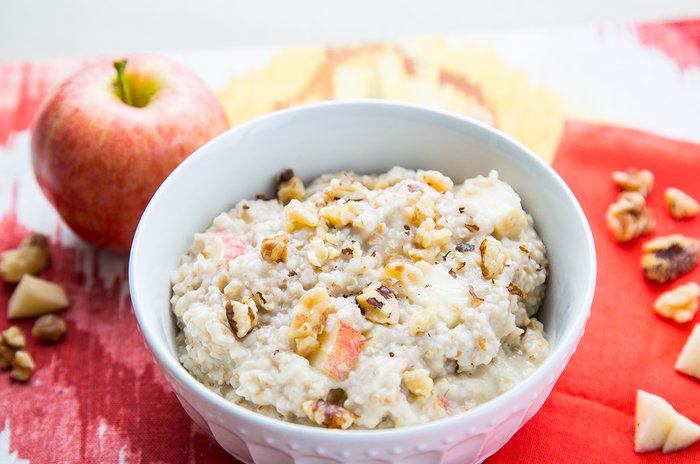 4. Egg and Potato Breakfast
This recipe is a fun twist on the classic breakfast hash. You'll need a bowl that fits inside the pot to make this. When the eggs are cooked, turn the bowl upside down to reveal a molded dish. It's a great lazy morning meal that's a nice balance of proteins, carbs, and fats.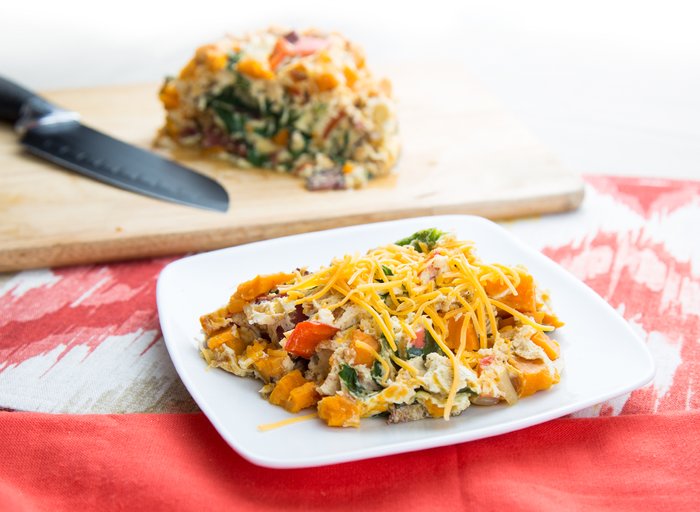 5. Instant Pot Sweet Potato Meal
Sweet potatoes are delicious in the Instant Pot, and hardly take any time at all to prepare. Add a few toppings once finished and you're all set for some serious hypertrophy-supporting food.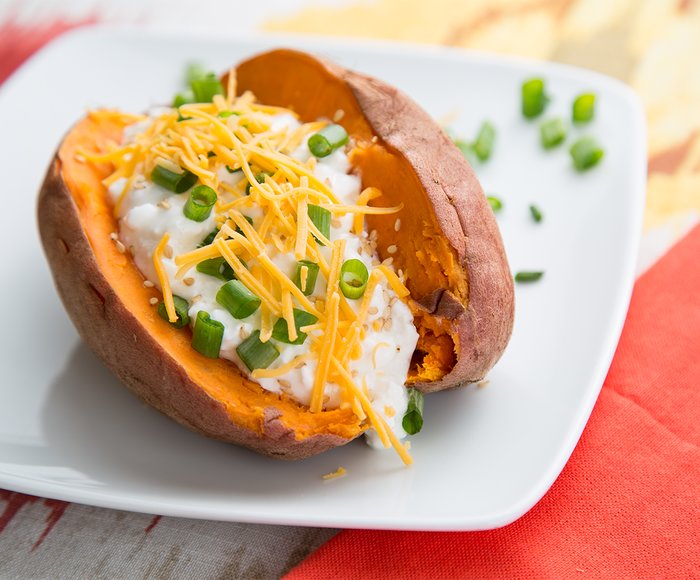 6. Instant Pot Chicken with Peppers
Meal prep doesn't get any easier! This chicken goes well with just about any side dish. If you want a leaner version of this dish, remove the skin after cooking. If you're a keto dieter, though, that extra fat might fit right into your plan.