Between her job, her tight budget for food and supplements, her lack of gym access, and her household of seven to take care of, Jennifer Goncalves had every excuse in the book to remain complacent (but unhappy) with her body. Goncalves wasn't totally new to the world of fitness when she set out to take on the 2019 BodyFit Elite Challenge Series. As a teenager, she had been an avid runner and even picked up weight training with the goal of doing a fitness competition someday. She carried that lifestyle through her late 20s, until injuries in her early 30s started to get her down.
"Weeks would go by where I couldn't run or work out," she recalls. "At the same time, the demands of my family life were growing as a wife and mom to five children between the ages of 4 and 17. Before I knew it, I had given it all up."
As her exercise time decreased, her poor food choices increased. Goncalves packed on unwanted weight and sank to what she felt was her lowest point, hiding her pain from everyone. It affected her motivation as well as her self-love, and even the way she interacted with her family.
"On most days, I didn't have the energy to take care of myself or my family the way I needed or wanted to," Goncalves says. "I did only what I had to do to get through the day and survive the next. I could never just sit and relax or think. By the time I was done doing everything I needed to do for everyone, I had nothing left to give."
Over her Christmas break in 2018, that drowning, desperate feeling became unbearable. Something inside of Goncalves told her that now was the time to start saying yes to herself. It inspired her to research online for a way to prioritize fitness again.
"That's when I found the Challenge Series. I knew I had come across it for a reason," Goncalves says. "I made a promise to myself that I was going to see this through from start to finish, no matter what, and I was going to transform my life."
This is her story.
Snapshot: Jennifer Goncalves
Height: 5' 2"
Weight: 135.2 lbs.
Location: Strathroy, Ontario, Canada
Occupation: Optometric Assistant, CCOA
Social Links: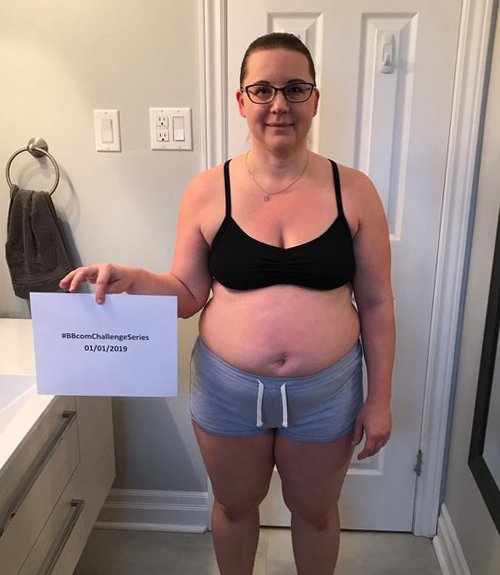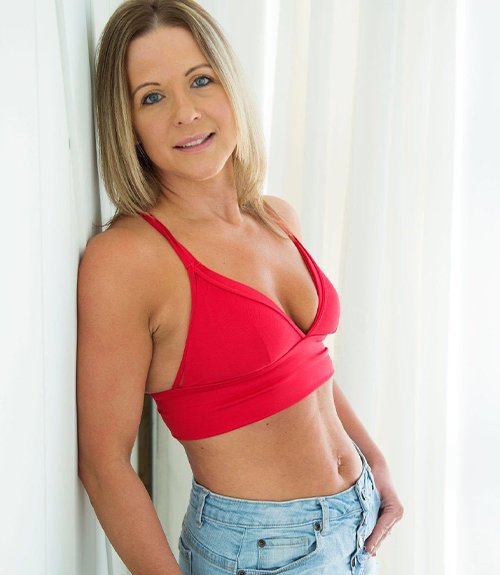 What was your life like before this transformation?
Since I wasn't exercising anymore after many repeat injuries, I stopped caring as much about what I was eating and made poor nutrition choices. I often would leave my house in the morning with no meals prepared, which meant surviving on coffee and maybe a trip on my lunch break to pick up some fast food. By the time I got home and took care of my family, I always felt I never had the time to sit down and eat. I would just eat the kids' leftovers and snack on chips, chocolate, and really whatever was in sight. I had no limits.
At my heaviest, just before Christmas 2018, I weighed 185 pounds. It had been a tough year for me. My life lacked enjoyment and motivation, and everything I did I found too overwhelming. My choice to keep repeating an unhealthy lifestyle had taken its toll, not only on myself but my family, as well. I didn't want to go places or do anything with anyone because of how I felt.
What made you decide to make such a huge change? Was there a lightbulb moment for you?
Over the Christmas holidays, I had a few days off from work. The repetitiveness of my days and the demands of my family life took all my time, and I never really did anything for myself. It was my breaking point, where I knew I had to change something. I'd never forgotten how good I use to feel when I would run and work out, and I wanted that feeling back. I just didn't know what I was going to do to get it. I started searching for information online and came across the Bodybuilding.com 2019 BodyFit Elite Challenge Series. That's when I made the commitment to change.

How did you accomplish your goals?
I started off by doing just 30 minutes of cardio every day for the first week. My body was not used to moving, and I couldn't believe how hard it was at first. After a week of doing cardio, I added weight training. On weekdays, I would get up at 3:30 a.m. and do 30-45 minutes of cardio on an empty stomach, wake my husband at 4:30 for work, and then do my planned weight training, all before starting my day. Weekends were no different except I didn't have to get up as early. I did not have access to a gym and worked out at home, so I had to modify a lot of the exercises. It was fun to have to think outside the box to change things up.  
What supplements helped you in your transformation?
What diet plan guided your transformation?
Here's the basic plan. I also try to drink 16 cups of water a day.
Meal 1
Post-workout Shake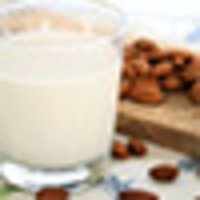 Almond Milk
1 serving
Protein Powder
1 scoop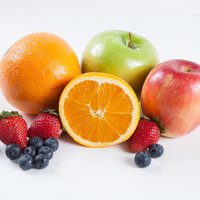 Fruit
1/2 serving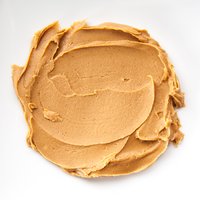 Peanut Butter
1 tbsp
Oatmeal
1/3 cup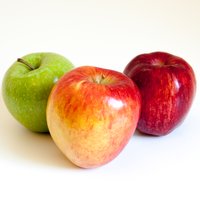 Apple
1/2
Protein Powder
1 scoop
Meal 3
Post-workout shake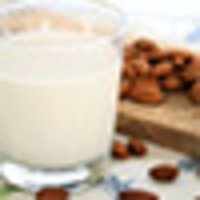 Almond Milk
1 serving
Protein Powder
1 scoop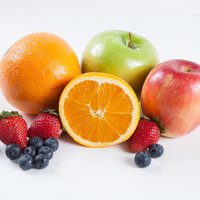 Fruit
1/2 serving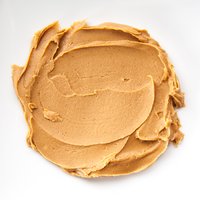 Peanut Butter
1 tbsp
Chicken
3.5-4 oz.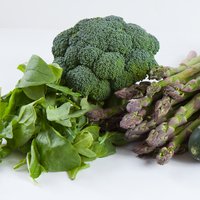 Green Vegetables
1-2 cups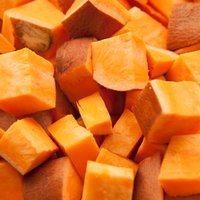 Sweet Potato
3-4 oz.
Chicken
3.5-4 oz.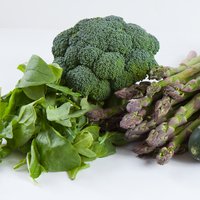 Green Vegetables
1-2 cups
Chicken
3.5-4 oz.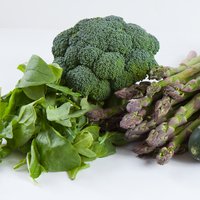 Green Vegetables
1-2 cups
What did your training and cardio regimen look like?
During my transformation, I used three different programs. The first was a program I found in Muscle & Fitness Hers, and then I moved on to Ashley Conrad's 21-Day ClutchCut. I finished the last three weeks with the program from Alissa Carpio's "Figure It Out: How to Successfully Prepare for a Figure Competition." I also performed HIIT cardio every day on the elliptical for 30-45 minutes.
What was the most challenging part of your journey?
Finding time in my busy day for my workouts. I don't have a gym membership, so I had to do them at home. As I mentioned before, I had to get up at 3:30 a.m. in order to get in my workouts during the week. Even at that hour, the time was never guaranteed to be 100-percent mine—I was constantly interrupted by my 4- and 5-year-olds, who were also trying to adjust to my new lifestyle. But I knew that if I didn't get up at that time, I was not going to find the time later in the day. I work 9-10 hours a day, and I get home between 6 and 7 p.m. With five kids, there is always something to be done: supper, lunches, baths, homework, after-school sports, daily chores. The list goes on and on.
How does it feel to have won the BodyFit Elite 2019 Challenge Series?
It feels absolutely amazing to be chosen as the winner! I knew from the beginning that I could achieve this goal. I had a Post-it that I kept tucked away, dated January 30, 2019, with a list of my goals for the year. My very first goal was to be the winner of the BodyFit Elite 2019 Challenge Series, and I did it! I honestly can't wait to see what I can do and where the rest of the year will take me!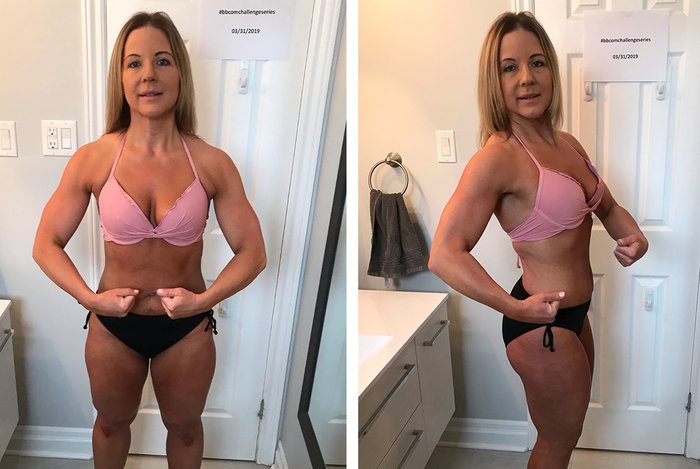 If you could say one thing to someone aspiring to make a major transformation like yours, what would it be?
Be consistent. Always have a plan. Always believe. Never ever give up!
How did Bodybuilding.com help you reach your goals?
Bodybuilding.com is full of information. I am on the website multiple times a day, reviewing articles about training, nutrition, supplements, competing—anything I can get my hands on to help me improve my physique. And I love how there is something for all fitness levels and goals!
What are your future goals in fitness?
It has always been a goal of mine to compete in a fitness competition. I feel that if I am ever going to give it a go, now is the time. This journey does not come without relentless hard work, dedication, determination, and a winning mindset, and I have never felt more ready than I do now at 40 years old. I would really like to see if I can bring myself to that level.
Interested in embarking on your own transformation journey? Check out Bodybuilding.com All Access to find the perfect plan to help you get started.