Q. What Is Your Role At Bodybuilding.com?
I am a Systems Engineer but my official title is "Best Ping-Pong Player in the Portland Office". When I'm not playing ping-pong, I work on the 'Ligernauts' team. I get to work on projects that directly impact the customer experience. For example, we recently implemented technology that gives our customers a better responsive page experience, we improved page loading time, and are working on a new testing platform that allows us to route customer sets to different layouts so that we can analyze the results to implement the best improvements.
What Keeps You Motivated To Do Your Job well?
I was a customer before I was an employee, so I know how frustrating it can be if a site is down or slow. When I work on a project I keep those things in mind and try to focus on providing the best customer experience.
How Does Our Company Mission Resonate With Your Daily Duties?
I focus the most on building lasting relationships. I work with one of the best engineering teams in the business and have already built lasting relationships that will stay with me through my career.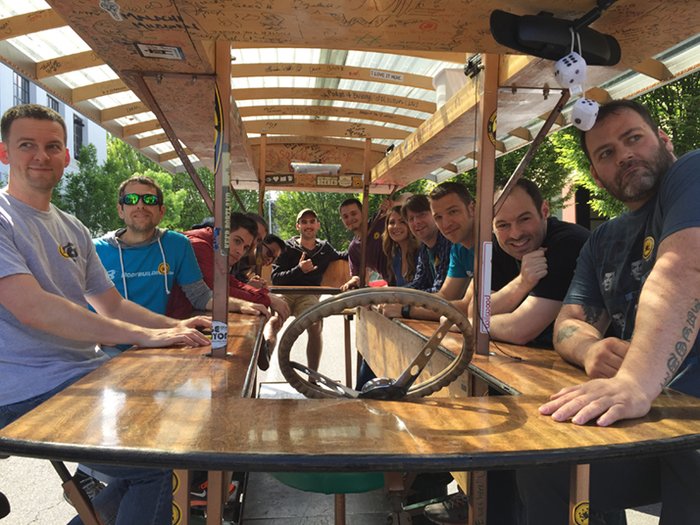 In Three Words, Describe What It Is Like To Work In The Ecommerce Industry And Bodybuilding.com.
Impetus, gratifying, engrossing.
Bodybuilding.com Is Known For Awesome Benefits And Fun Culture. What Is Your Favorite Perk Or Aspect Of Company Culture?
I've been in the workforce since Bush senior was in office and I can honestly say that this is the best company I have ever worked for. Every decent company offers a benefits package with perks. Only the amazing ones treat you as a valuable asset. Bodybuilding.com is amazing.
Portland Is Our Newest Domestic Location. What Has It Been Like Working In Our New Office, In Its First Year Of Operations?
It's not too often that you get to start a job in a brand new office building created just for you and a select group of people. I was the first employee hired here so I experienced some of the growing pains first hand. I am so impressed with how quickly management responds to and resolves our issues and concerns. It shows that they really care. In this first year, I've also gotten to know a lot of great people. We play some very fierce ping-pong matches with some of the best trash talking, ball spinning, high-fiving individuals in the Portland area. Coming to the office is like meeting up with your friends to hang out and get some work done.
What Are The Team Dynamics Like In Portland?
Because we are a brand new office, we have been fortunate to have the chance to help define our own culture. We have definitely placed a priority on being active with ping-pong matches, push up challenges, or just encouraging each other to go to the gym.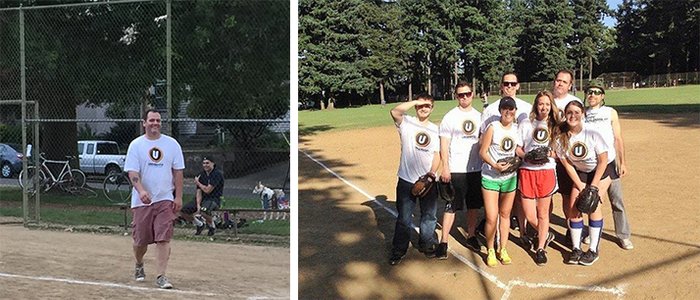 What Makes You Most Proud Of Working For Bodybuilding.com?
Bodybuilding.com is one of my favorite websites. Honestly, you can buy supplements anywhere but you won't find the quality of information anywhere else…from the articles, to the videos, to the community. This company really does change lives. It changed mine.
In What Way Has It Changed Your Life?
I was in a rut for a while because I broke my back in an ATV accident. Years later I had gained a good amount of weight so I started doing something about it. I created an account on BodySpace over a year ago and the training programs really helped me get started. It was at that time that I stumbled upon the careers page and found the position that I now have. Landing a job at the site that I had become addicted to, ignited my passion to continue with my fitness goals. When I started working at Bodybuilding.com I weighed 315 pounds. I'm now down to 250 pounds and I've started running again. Most recently I participated in the American Lung Association, Fight for Air Climb, which really kick-started my confidence to work even harder.
What Else Motivates You To Stay On Track With Your Fitness Goals?
My son is my biggest motivating factor. Now that I'm in better shape, we do a lot more outdoor activities and daddy doesn't get tired very easily. I also want to be a good role model for him and look forward to the gains we'll enjoy together when he's older.
Mark's happy, healthy son.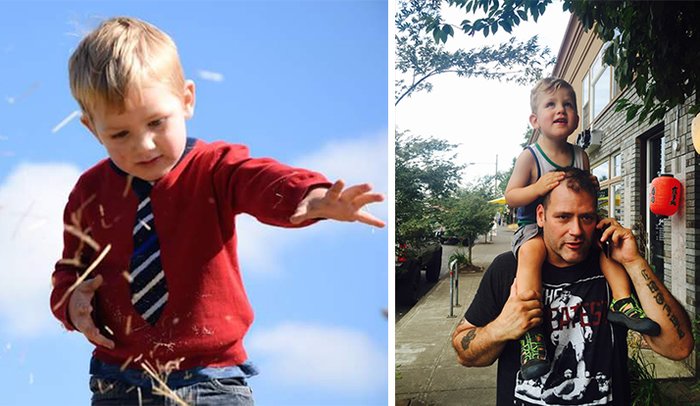 Do You Have A Favorite Sport Or Fitness Program?
I love to watch any strength related contest. My favorites are Highland Games and strongman contests. My favorite fitness reference is Arnold's Bodybuilding Encyclopedia. I also like to follow CT Fletcher, Jay Cutler, and am a huge fan of Ben Pakulski.
What Is The Funniest Thing You Have Overheard At Work?
A few months ago, we held a developer meet-up at the office. That evening, I decided to enjoy a beer with a few other guys. Then, a coworker invited me to go to the gym. I decided to go since I missed my usual lunchtime workout but quickly regretted it. Apparently, beer is a terrible pre-workout supplement.
Thanks Mark! We Are Happy To Have You At Bodybuilding.com!