What Is Your Role At Bodybuilding.com?
I am the Customer Service Training Specialist. I write curriculum, facilitate customer service New Hire Training sessions, and provide supplemental coaching to individual customer service representatives. I also work with my manager to develop continuing education courses. The topics covered in these courses vary from nutrition to how to communicate with our dynamic customer base. And, each month I work the phones, chat, and email for a couple hours to stay close to our customers.
Describe What It Is Like To Interact Directly With Our Customers
I love communicating with our visitors because they are excited to speak with us! We even get to show our personalities when helping our visitors and often create personal connections with them. It's very fulfilling to experience firsthand how our company and our customer service team are helping people to change their lives.
Tell Us About Your Career Path At Bodybuilding.com
I talked with our visitors for over three years as a customer service representative and was a quality assurance coach for a year before accepting a promotion to my current position in January 2015. I foresee my entire career with Bodybuilding.com. Although I am not 100% sure what the future looks like right now, I do know I enjoy learning and development training.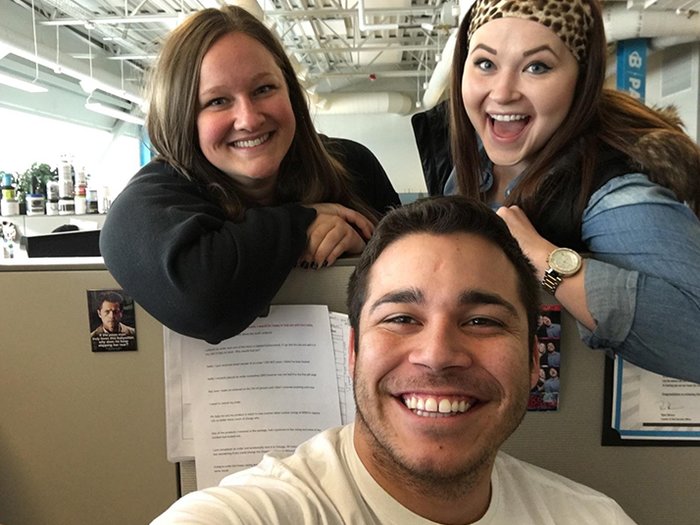 How Does Our Mission Resonate With Your Daily Job?
I get to teach our customer representatives our mission to change lives. In turn, I see their personal lives change from what they learn at work. We focus on developing the whole person including teaching general call handling techniques, to dealing with stressful situations, to working in a team environment. So many of these skills can be applied in any facet of life.
What Makes You Most Proud Of Working For Bodybuilding.com?
I'm most proud about our team work ethic and our dedication to honesty and integrity. Our focus as a customer service team isn't to push a product on a customer, but to help guide them towards the specific tools and resources that will help meet their unique needs and goals.
What Is Your Favorite Perk Or Aspect Of Company Culture?
The company allows me to hang out with my friends (aka my co-workers) all the time. I workout with my friends at the corporate gym and love attending Conditioning with Kandace (a free fitness class instructed by the Vice President of Marketing). We are always working together as a team and always pushing it to the next level. I also love how much the company supports our involvement in community events like the Dirty Dash, Race for the Cure, and the Color Run. Customer Service always creates a team so we can get out of the office and be active together.
The Customer Service Department Has A Pretty Unique Culture Of Its Own. Tell Us About It
We care a lot about one another, which is impressive since there are over 150 people in the department. We often show our appreciation by bringing each other protein treats, making special cards, or decorating for birthdays. We like to have fun and be silly; there is always laughter echoing between our walls! Our Sr. Director also does a great job of showing her appreciation for the department by holding quarterly celebrations that include catered lunches, crockpot cook-offs and games.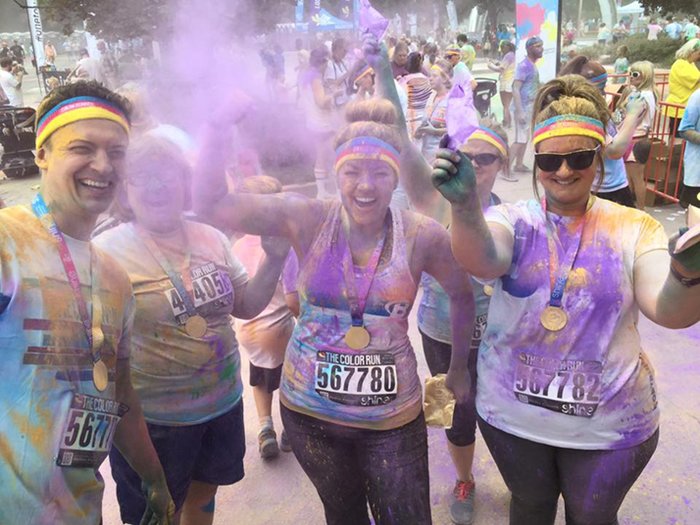 How Has Bodybuilding.com Influenced Your Health And Fitness?
I have always been fixated on setting short-term goals. It wasn't until this last year when I decided to commit myself to transform for life. What I do in my spare time looks different, the food in my cupboard is different, and myself-rewards are different. For me, it's all about making small changes and developing habits to create a healthy 'lifestyle' I can sustain. These positive changes helped me win 'Most Inspirational Team Member' of our company 2015 Fitness Transformation Challenge.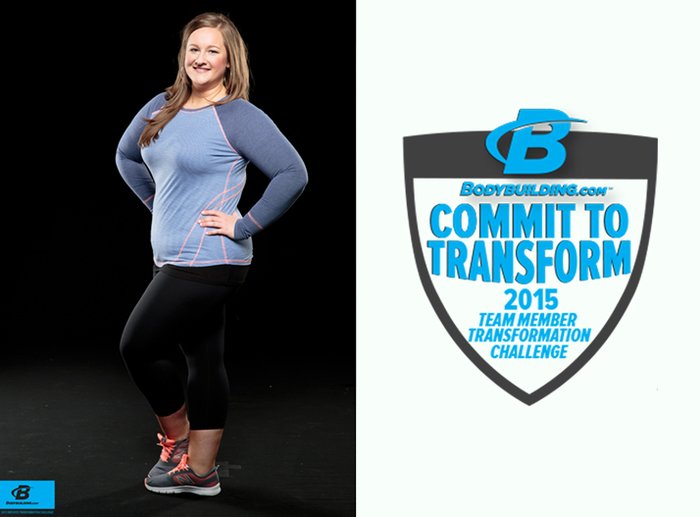 Do You Have A Favorite Sport, Fitness Program, Or Bbcom Trainer?
I love lap swimming, I am most happy in water whether it be a pool, river, lake or ocean. My best training is done in a group environment. Conditioning with Kandace and Les Mills BodyPump are my favorite classes!
What Is The Funniest Thing You Have Seen Or Overheard At Work?
We love playing pranks on one another. One day I walked into work, only to discover someone had placed a large stuffed animal giraffe at my desk, dressed in my jacket and headset. This team is full of suprises - we are always being silly and having fun.

Thanks Jenny! We Are Happy To Have You At Bodybuilding.com!