Recommended by Jeff O'Connell, editor-in-chief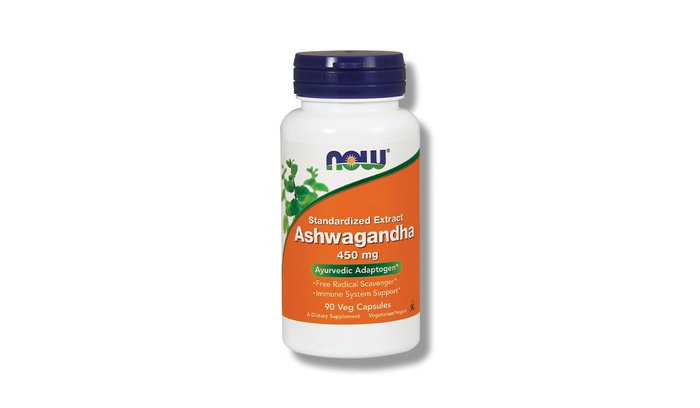 Although Ashwagandha is a relatively recent addition to my health-oriented supplement stack, I've quickly become enamored of this ancient Ayurvedic root. Indian ginseng, as it's also known, falls within a class of supplements called adaptogens, which work subtly but powerfully to bring bodily processes that are out of whack—say, your central nervous system—back to normalcy.
Indeed, Ashwagandha is known for its calming effects,[1] so lifters may find it useful after either a heavy and high-intensity training cycle or a leaning-out cycle. It also may help support normal hormone activity.[2]
According to Chris Lockwood, Ph.D., Bodybuilding.com's adjunct science editor, the key is not to stay on any single adaptogen for more than 6-9 weeks before switching to a different, complementary one, such as Rhodiola rosea. The NOW Ashwagandha product contains 450 milligrams of extract, which falls within the recommended range of 300-600 milligrams of an extract standardized to not less than 1.5 percent withanolides.
Recommended by Nick Collias, executive editor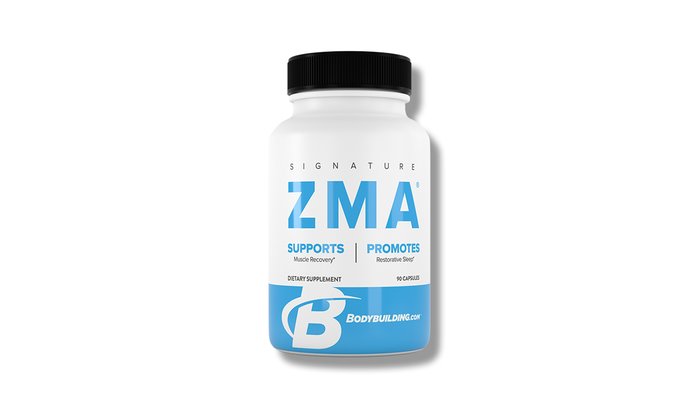 Every man needs his Zs. And heck, you can't even spell "man" without M and A. OK, the comparison is a bit strained, but the reasons to take the popular sport supplement ZMA are solid.
For one thing, zinc and magnesium are two essential minerals that athletes are notoriously deficient in. One reason is that you can lose both of them via sweating, potentially increasing your need for them. Secondly, they're nutrients you're probably not eating enough of, unless you like oysters and kale as much as I do (which is highly unlikely).
Once upon a time, lifters and other athletes took ZMA because they thought it would skyrocket their testosterone levels. Today, the narrative has changed. Magnesium can boost sleep quality and also help your body better synthesize vitamin D, both of which can support testosterone production—and simply help you feel better. And zinc is involved in a number of crucial bodily processes, including regulating testosterone.
Haven't found ZMA to work for you in the past? Maybe you're not taking it right. Dr. Jim Stoppani recommends taking the supplement between dinnertime and bedtime, with an hour separating it from both.
Recommended by Heather Eastman, senior editor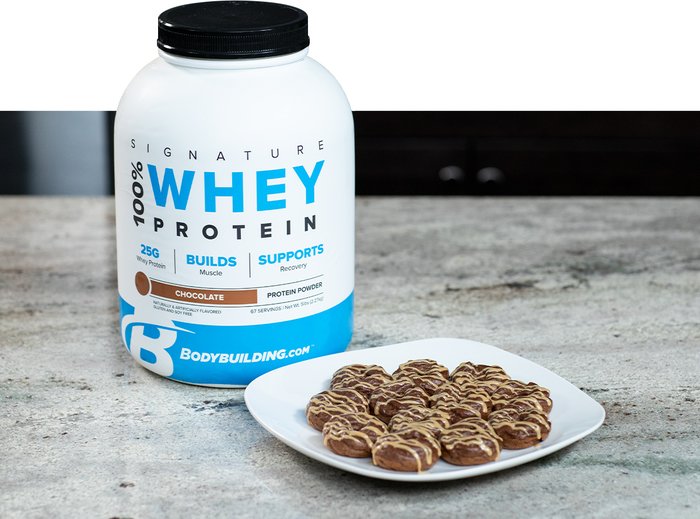 The first Friday of June is National Donut Day—established to honor women who served donuts to soldiers during WWI—and what better way to celebrate than by whipping up a batch of homemade protein donuts?
I know what you're thinking: protein powder recipes always end with a weird texture that is nothing like the treats they're based on. Not this recipe! Made with Signature Whey protein powder and topped with a natural peanut butter glaze, these donuts have a cake-like crumb that is even better than the real thing.
Recommended by Tyler McGlasson, M.K., CISSN, senior specialist of regulatory compliance and science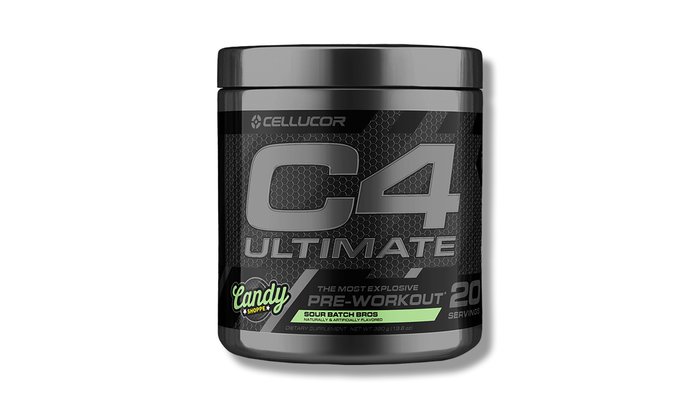 At the end of a long day at work, I always look forward to spending time with my wife and our dog, Douglas. We make dinner, catch up on our day, and watch some TV. After that, I sometimes boot up the Xbox and play games with friends until the wee hours. While it's always a blast, it almost never ends in me getting enough sleep. The alarm goes off the following morning, and I am not pumped to head to the gym. This is why God created pre-workouts.
Recently, when I've had trouble getting my wheels turning, I'll shake up some C4 Ultimate and be ready to go in no time. This product has 300 milligrams of caffeine, alpha-GPC, Zembrin (Sceletium tortuosum extract), huperzine, and more to get my head in the game. It also has beta-alanine, citrulline malate, betaine, and Nitrosigine to make me feel confident that I've got a solid product to back me up. To top it off, the Sour Batch Bros flavor is like drinking candy for breakfast—with a quick smack in the face from that sour goodness. I'm not looking forward to seeing the bottom of this tub.
Recommended by Shoshanna Cohen, content editor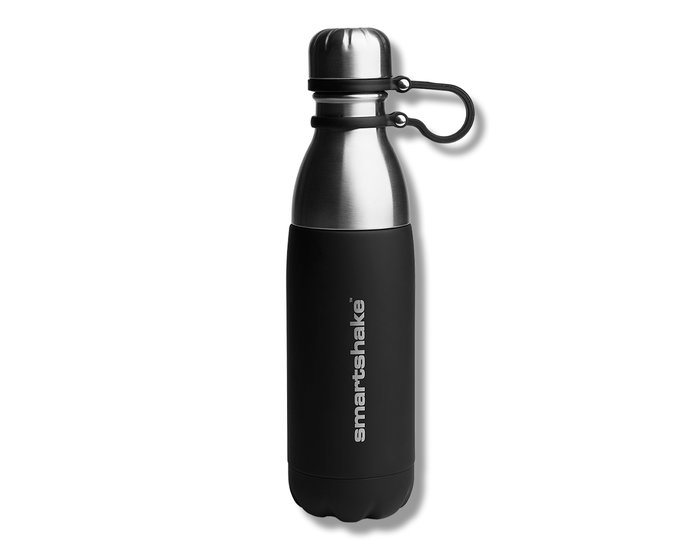 The only way I can manage to hit my daily hydration goal is to keep water at hand everywhere I go. There's a carafe on my desk, a cup next to the kitchen sink, and another next to my bed, and when I drive, the slim SmartShake Retain bottle is always in my cup holder. I fill it before I leave the house or office and drink it down before I get out of the car. (It's only 17 ounces, so that is an achievable goal.)
The Retain is the perfect water bottle for driving because it has a narrow lid that's easy to drink from in the car, and the attached cap won't get lost in the bottomless cavern between the seats. The nontoxic stainless steel doesn't ooze yucky plastic flavors into the water, but if the bottle does get funky, you can take it apart easily to clean it.
The two-part design also makes it a snap to add ice and my recovery supplement, and the double-walled vacuum design keeps drinks cold or hot for up to 10 hours. Plus, it looks really slick.
References
Kalani, A.; Bahtiyar, G.; and Sacerdote, A. (2012). Ashwagandha root in the treatment of non-classical adrenal hyperplasia. BMJ Case Reports, 2012, bcr2012006989.
Raut, A.A.; Rege, N.N.; Tadvi, F.M.; Solanki, P.V.; Kene, K.R.; Shirolkar, S.G.; and Vaidya, A.B. (2012). Exploratory study to evaluate tolerability, safety, and activity of Ashwagandha (Withania Somnifera) in healthy volunteers. Journal of Ayurveda and Integrative Medicine, 3(3), 111.