Currently Unavailable
Bodybuilding.com Signature
Signature ZMA
, 90 Capsules
Zinc, magnesium, and vitamin B6 all play important roles in the metabolism of amino acids, protein synthesis, and restful sleep*
Zinc supports the body's immune system and metabolism, vitamin B6 helps the body turn food into energy, and magnesium is important for sleep and recovery. Signature ZMA's premium doses are second to none*
Product Overview
Proudly supports first responders & nurses with Bodybuilding.com and ID.me. Verify Here
A good night's sleep is key to your overall health—and your goals in the gym. Without proper sleep, your body can't repair itself. Signature ZMA is a patented blend of zinc, magnesium, and vitamin B6. Clinical research has shown that this ZMA blend, when given to trained athletes before bed, may support improvements in sleep quality, strength, power, and testosterone levels.* Zinc and magnesium also both play vital roles in hundreds of bodily functions necessary to performing your best, while vitamin B6 supports their absorption.*
Product Benefits
Improves Sleep*
Improves Immune Health*
Supports Healthy Testosterone Levels*
Increases Power and Strength*
Supports Healthy Muscle Repair Post-Exercise*
Key Ingredients
ZMA is a simple product with only three ingredients: zinc, magnesium, and vitamin B6. To put a single purpose on any of these ingredients would be doing them a great disservice. All of them are essential for functions such as glucose metabolism, hormone creation, energy production, and so much more.*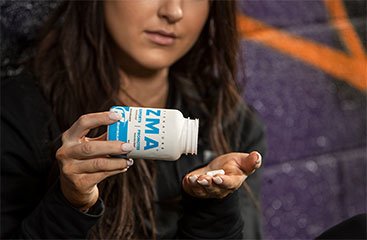 Supports Your Goals
Athletes work hard. Putting in the reps at the gym leads to more sweating than the average desk jockey. One of the minerals common in sweat is magnesium. Supplementing with ZMA will help keep your magnesium at a healthy level to support an active metabolism working at full capacity.*
Good To Know
Vitamin B6 is a cofactor for over 100 different enzymes in the body, including those associated with gluconeogenesis, glycogenolysis, neurotransmitter synthesis, amino acid metabolism, and many more.* Making sure you are consuming regular amounts of B6 will help make sure all of these processes can move along without interruption.*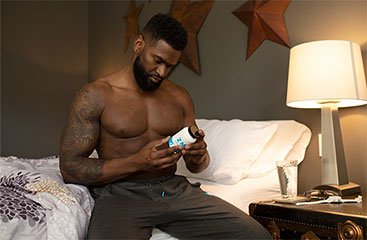 About The Brand
A signature is a promise. A symbol of your identity. Your mark on the world. In 1999, Bodybuilding.com was founded on a single promise: Trust. It's who we are and it's in our blood. Our Signature line is built on the same promise. Every product is transparent, filler-free, and formulated with effective doses of research-backed ingredients you can trust. We create the highest quality supplements, so you can focus on leaving a mark of your own.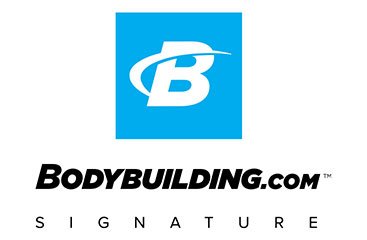 Ratings & Reviews
What's in Bodybuilding.com Signature Signature ZMA
90 Capsules

Serving Size: 3 Capsules

Servings Per Container:

30

Amount Per Serving

% Daily Value

Vitamin B6 (As Pyridoxine HCl)

10.5 mg

618%

Magnesium (As Magnesium Aspartate)

450 mg

107%

Zinc (as zinc mono-l-methionine and zinc aspartate)

30 mg

273%

Other Ingredients:

Gelatin

, Rice Flour

, and Magnesium Stearate
Directions For Signature ZMA: Take 3 capsules daily for men and 2 capsules daily for women. Take 30-60 minutes before bedtime, preferably on an empty stomach.
Warnings: Consult your physician before using this product if you're taking any medications or are under a physician's care for a medical condition. Not for use for those under the age of 18 or women that are pregnant, trying to get pregnant or nursing.
* These statements have not been evaluated by the Food and Drug Administration. This product is not intended to diagnose, treat, cure, or prevent any disease.
---