Does a sink full of shaker bottles have you singing the protein shake blues? Good news: With a little kitchen creativity and dash of cooking panache, you don't have to drown in a sea of shakers.
Gain all of whey protein's muscle-building benefits in complete meal form with these recipes, which offer delicious ways to incorporate protein in everything from breakfast smoothies and pancakes to dessert bars and brownies. Whip up one of these concoctions—they're sure to meet your macros and leave you in a better mood.
1. PB&J Protein Smoothie
IFBB Pro Alex Carneiro knows that going low(er) carb can be rough. Not only do you have to limit your bread intake, but childhood favorites are off limits—crustless peanut butter and jelly, anyone? Well, there's good news. It turns out you can have your protein PB&J and drink it, too!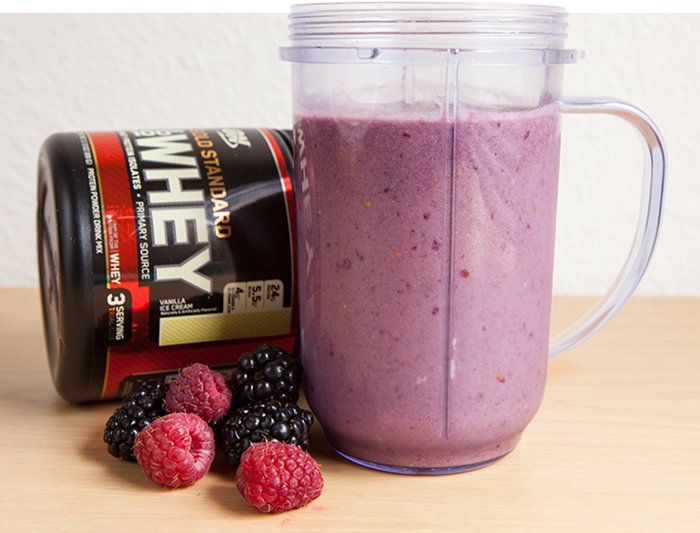 2. Sunrise Smoothie
Mornings can be rough. You wake up late, head into work flustered, and spill your morning cup of Joe on your new shirt. Follow Alex's suggestions: Lessen the blow and nix the caffeine with a sweet protein treat.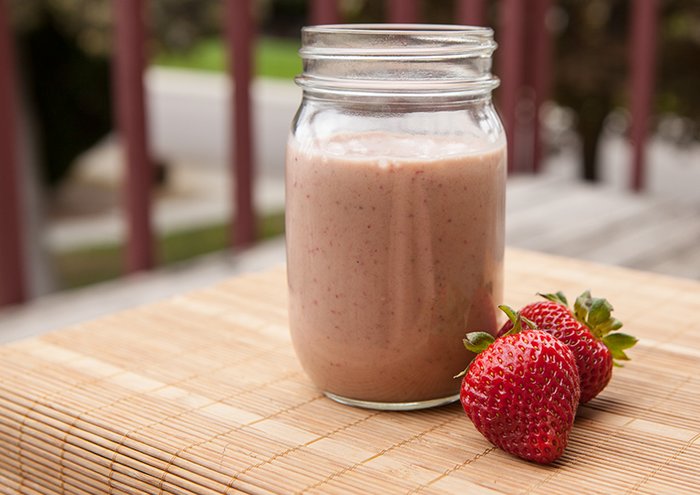 3. Peanut Butter-Coconut Craving
Athlete Stephanie Toomey makes this shake every morning. The combination of coconut and almond milk makes for a silky smooth base, while peanut butter kicks the flavor profile up a notch. Go nuts with this flavor combination!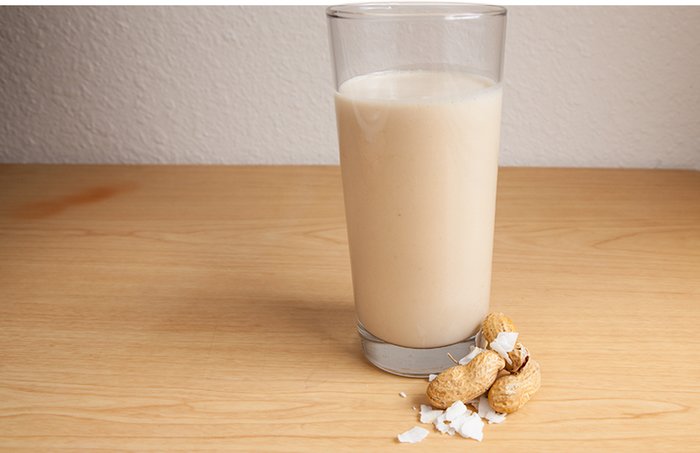 4. Almond Butter Protein Pancakes
National bikini competitor Lindsey Renee prefers her protein in pancake form. Who could say no to a sizable stack of flapjacks first thing in the morning? Forget the tasteless, frozen variety and dig into these freshly baked hot cakes instead.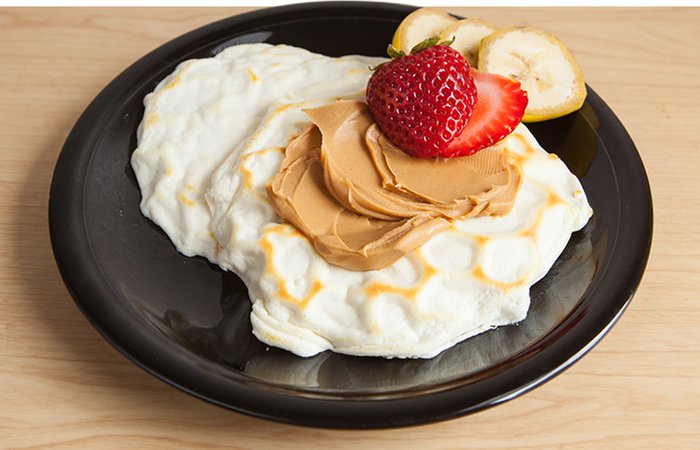 5. Morning Breakfast Shake
Need a powerful morning punch? Noah Siegel has just the recipe. Peanut butter? Good. Berries? Good. Oatmeal? Really good! Really, what's not to love about this shake? With a healthy dose of healthy fats, vitamin C, fiber, and protein, it's a well-rounded meal in a glass.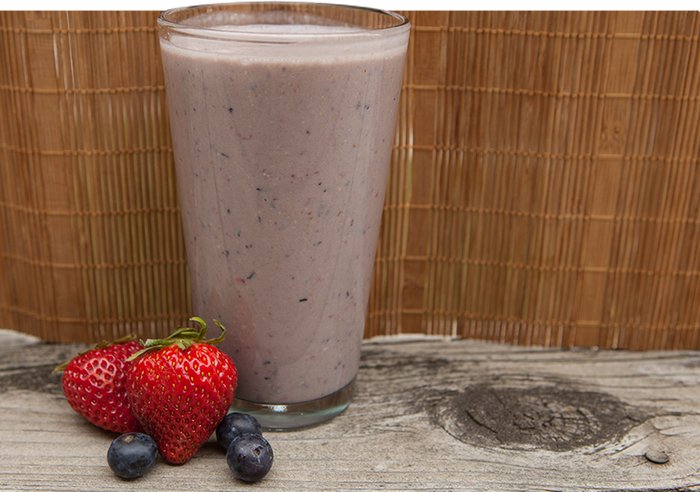 6. Banana Pancakes
Why limit banana flavor to bread? Try this recipe by Jaquelyn Kastelic, Optimum Nutrition athlete and owner of Crossfit Unrivaled. Break the standard baking mold by serving up a batch of these fruit-flavored pancakes.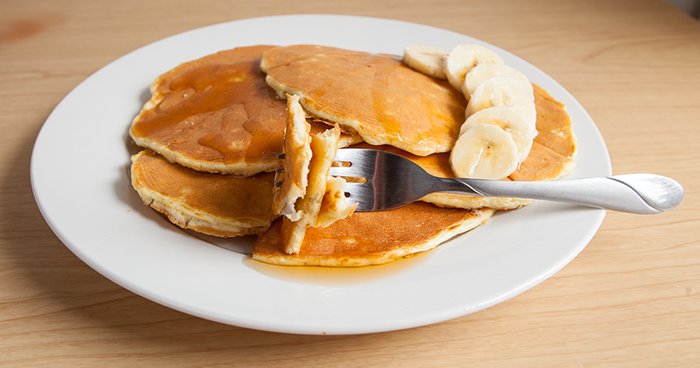 7. Pumpkin Protein Bars
Power-up on protein with these tasty bars! Spices like cinnamon and clove will awaken your flavor palate while alternatives to butter like applesauce spell a lower fat content while still providing the moisture necessary for a delicious cake.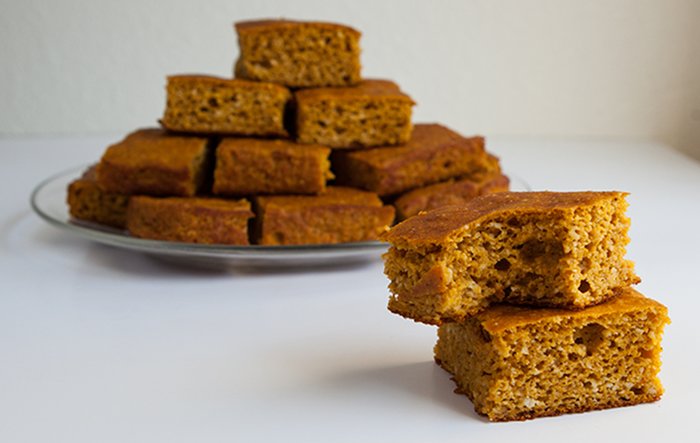 8. High-Protein Ezekiel French Toast
Breakfast doesn't have to come in the form of a protein shake. Serve up healthy slabs of French toast for your next brunch with this recipe from Noah Siegel.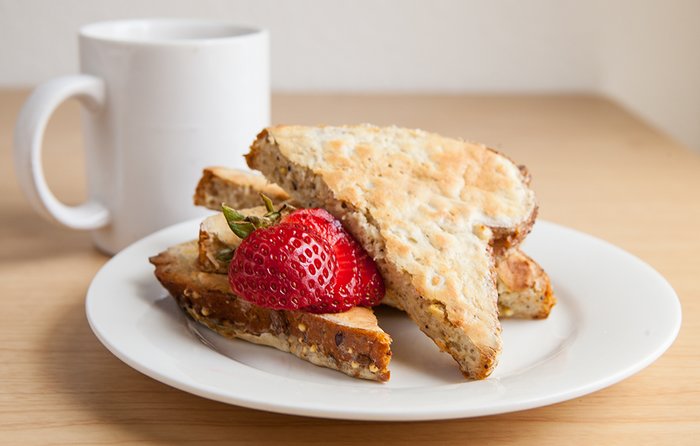 9. Mocha-Cappuccino-Cinnamon Brownies
Get your coffee fix in protein brownie form with this recipe from IFBB Pro Bikini competitor Anna Starodubtseva.