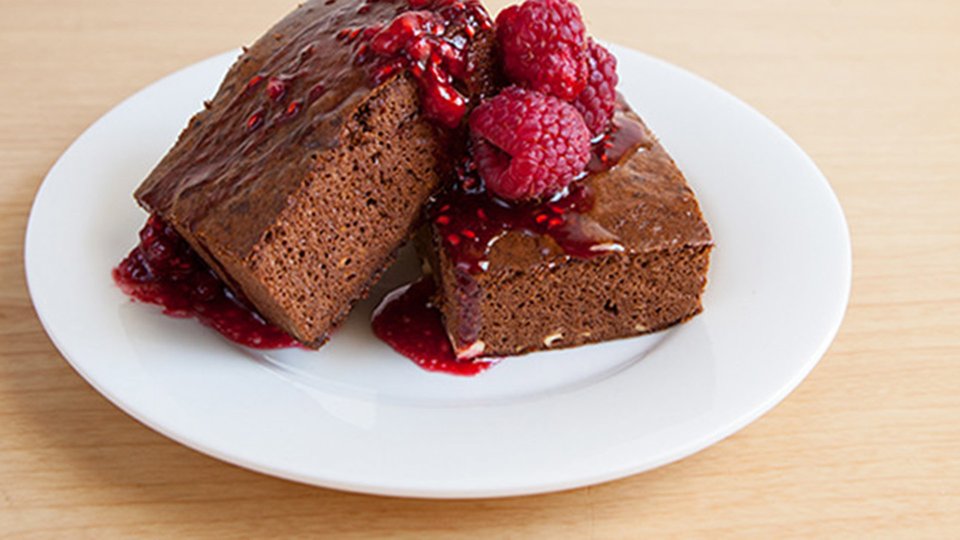 Get your coffee fix in protein brownie form with this recipe from IFBB Pro Bikini competitor Anna Starodubtseva.
Ingredients
2 whole egg
3 large egg yolks
8 oz fat-free cream cheese
3 tbsp cocoa powder, unsweetened
3 tsp splenda
2 tbsp cinnamon
1 tsp baking powder
½ tsp vanilla extract
4 tsp optimum nutrition fitness fiber
4 scoop optimum Nutrition Gold Standard 100% Whey, Mocha Cappuccino
Sauce Ingredients
¼ cup raspberries
1 serving 1 packet splenda
2 tbsp coconut oil
Directions
Blend egg white separately from yolks until they become foam.
Add yolks, Truvia, cacao powder, cinnamon, baking powder, Fitness Fiber, and protein powder and mix in a blender.
Manually mix in cream cheese.
Bake for 30 minutes.
Sauce Directions: Heat a pan with coconut oil.
Mix berries with Truvia in a bowl. Cook on medium heat for 3-5 min until the juice comes out of the berries.
When the brownies are ready, place them in a fridge for two hours. Serve with warm berry sauce on top.