Male Teen Muscle Building Introduction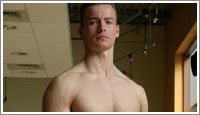 You're here for one reason and one reason only: to build muscle! Last year you may have had the motivation, but lacked the tools and knowledge to be the best you can be. That's where we come in! When we're done with you, you won't simply be watching your school sports team from the sideline, you'll be the captain of the team. Your teenage years can be one of the most pivotal, productive periods in your quest for more muscle. It's the perfect time to start packing on mass and sculpting your body to get the physique you've always dreamed of and everyone else is envious of.
Keys To Your Success
Watch the Videos

Our experts detail out the information you need to successfully change your body. From proper training, to the right nutrition and supplements they lay out the best plan for you to see the results you desire!

Print the Plans

Take the guides with you at all times. Track your progress at the gym and look back at the changes you have made. From the grocery store to the gym, you will have the information you need to succeed!

Sign-Up for a Free BodySpace Account

There is no better way to get and stay motivated than to find people like yourself with similar goals. BodySpace allows you to connect and share with others.

Get Started!

Talk is cheap, to change your body it's going to take work. You have all the tools you need to change your life, but it starts from within. What are you waiting for, your transformation starts now!
Your Transformation Starts Now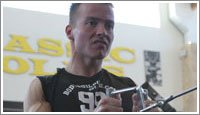 At this stage in your life, your body is the perfect environment for muscular development which means now is the time to start lifting weights to build a series of healthy, life-long habits that will result in a Spartan physique, mental sharpness, and an unbreakable confidence. We'll teach you everything you'll need to know to build the muscle you've always wanted. You'll learn how to train, what to eat, which supplements are best for you, and how to stay motivated. The program will guide you through all the major mass-building factors you've been wondering about!