Kizzito Ejam Fitness 360 - Follow His Program
This training builds you up, then breaks you down. You need a serious plan and serious help if you want to succeed!
Bodybuilding.com Amateur of the Week, BodySpace Spokesmodel finalist ... Kizzito Ejam knows what it takes to lead the way, not only in the gym but also in life. Much of that success is borne from his martial arts training and, now, increasingly, his weight-training sessions--which are unique, to say the least.
Watch his video and see what we mean. "I've been doing it for years now," says the 25-year-old from Orlando, Florida. "It takes a lot of discipline, focus, and consistency. Discipline to push even when it feels like you can't."
Listen up as Kizzito shares his views on training, diet, and supplementation.
Kizzoto Ejam Fitness 360

Watch The Video - 11:55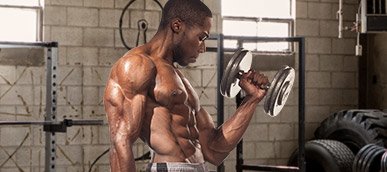 Kizzito Ejam takes a disciplined approach to gaining mass. He doesn't want to gain unnecessary size, which could hinder his martial arts skills. Check out his unique plan.
If you want to know how to get sliced and diced, you've come to the right source. Learn how Kizzito Ejam turns his muscle gains into shredded beef with no loss of strength or power.