Spice Up Summer with Grilled Fruits and Veggies
If you're not planning on grilling this summer, you should be! These veggie grill recipes are the perfect addition to a Fourth of July barbecue or anytime.
Fourth of July Barbecue Recipes | Fruit and Veggie Grill Recipes | Red, White, and Blue Popsicles
Summer cookouts bring friends, families, and neighbors together—who doesn't love a good barbecue? And for lifters who prioritize protein, it's also a great opportunity to fire up the grill.
But who says your grill ideas can only include meat? Save space next to the sausages and chicken breasts for veggie grill recipes that bring new flavors to the same-old health foods—and are great for anyone's fitness or physique goals!
Balsamic Grilled Vegetables
Instead of blowing all your calories on potato salad or chips, mix vitamin-rich peppers with spices and sweet balsamic vinegar in this healthy and delicious grilled veggie side dish!
Note: Add extra veggies and/or your favorite protein for a delicious kabob!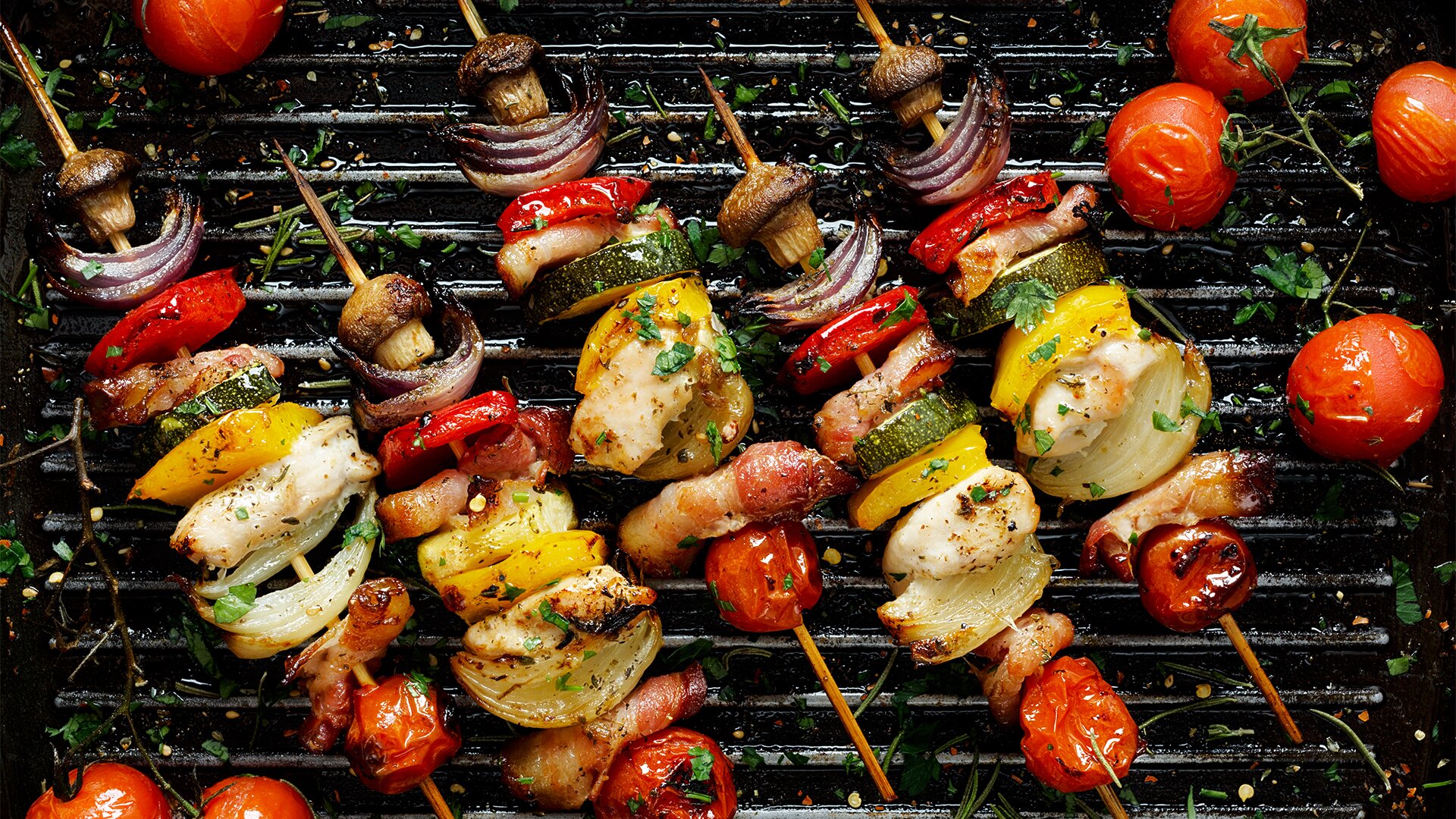 Grilled Eggplant
Don't consider yourself a fan of eggplant? Maybe you just haven't had it cooked the right way. Many people don't think of preparing eggplant for a barbecue, but when done right it can be smoky, tender, and tasty, along with being a great low-calorie, high-fiber side dish.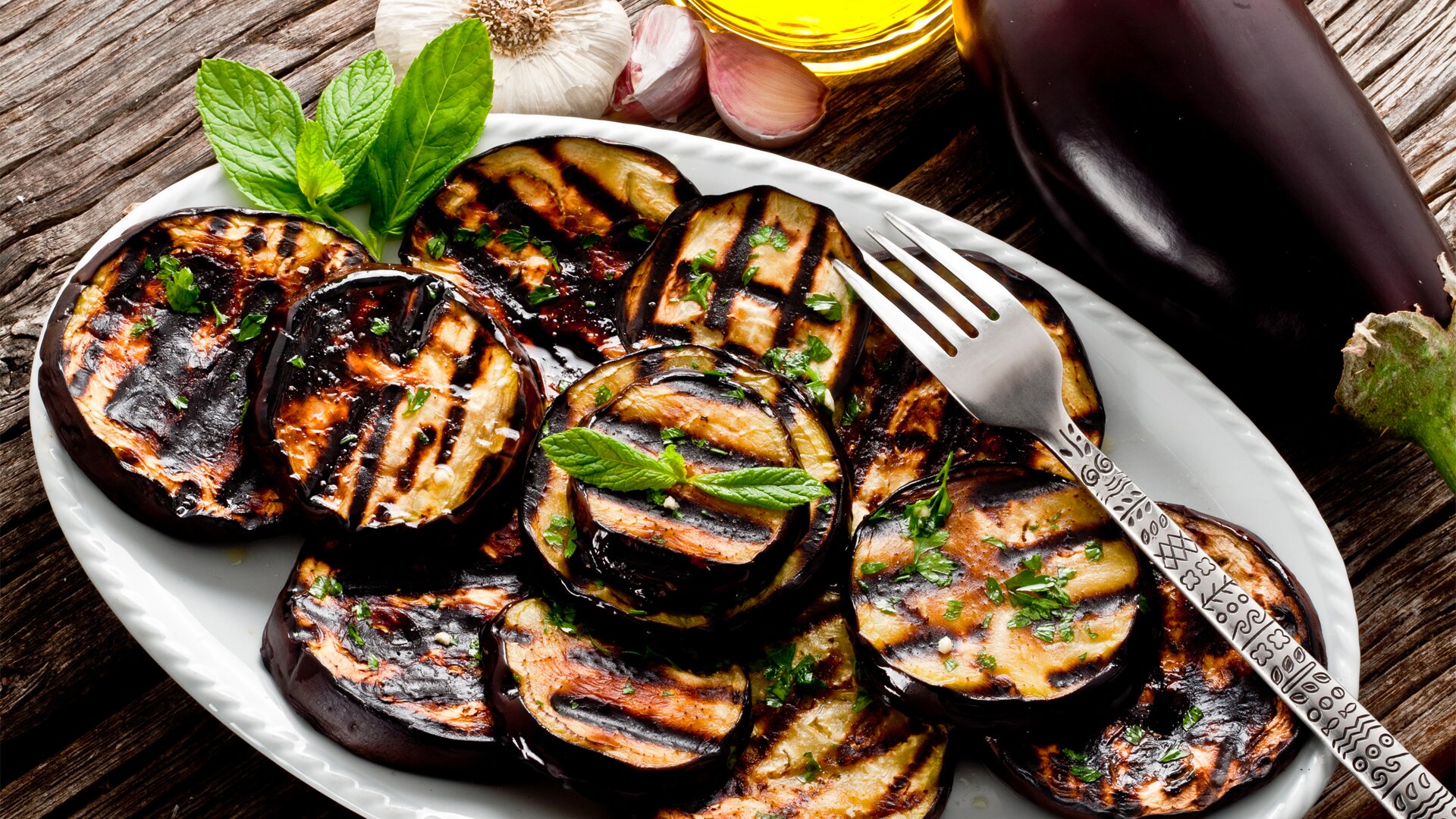 Stuffed Portobello Caps
These meaty mushrooms are ideal for vegetarians looking for a delicious burger substitute, but they're also a great low-carb or zero-carb dish alongside your protein or other veggies.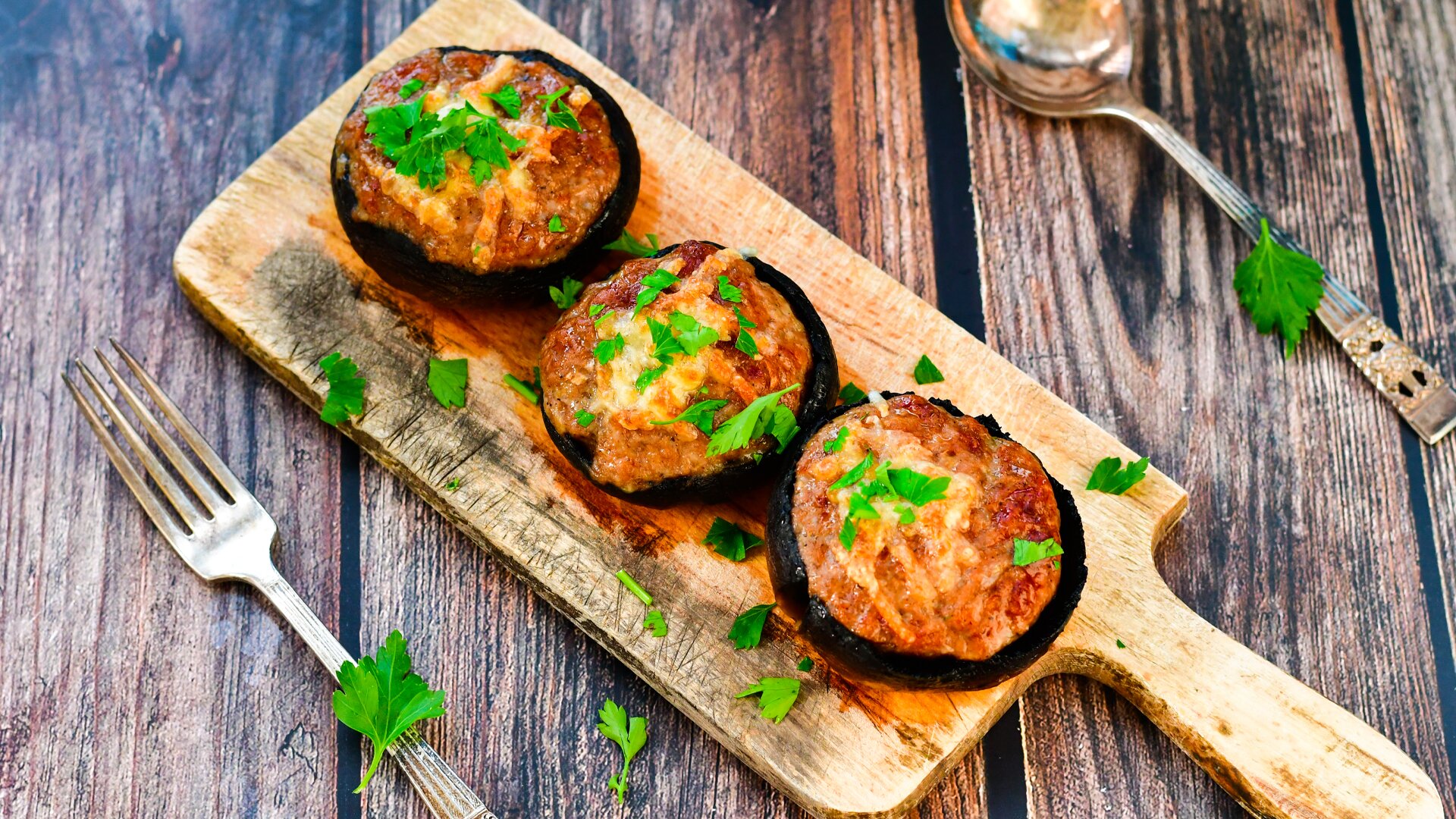 Grill-Poached Pears
Cooking fruit on the grill is all the rage, and for good reason! The heat and smoke of the grill adds a unique, subtle flavor to the sweetness of any fruit. This dish can easily simmer alongside your meats and be ready for desert as they gently poach in white wine. Prep-wise it's as easy as it gets, and they'll be a hit at a barbecue or any event.