Brandon Hendrickson Outlasts Large Field To Win Arnold Men's Physique
In a hard-fought battle, a new champ emerged in this fledgling category at the 2016 Arnold Sports Festival.
brandon Hendrickson of Bartlett, Illinois, outlasted a field of nearly 40 competitors to win the Arnold Classic Men's Physique for the biggest win of his three-year career in the IFBB Pro League. Hendrickson received congratulations from Arnold Schwarzenegger, $5,000, a Tony Nowak official champion's jacket, and the champion's trophy from Eric Hillman of Europa Sports Products and Eric Torgerson of EAS.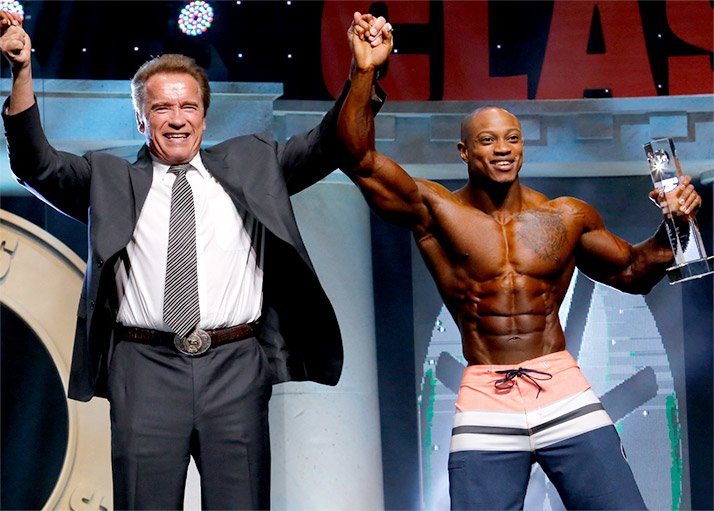 The remainder of the Arnold Men's Physique top six:
Second place: George Brown of Columbus, Ohio received $2,000 and a trophy from Jan Tana and MHP.
Third place: Jason Poston of Dallas, Texas, received $1,500 and a trophy from Blackstone Labs and Muscle & Fitness.
Fourth place: Ryan Terry of England received $1,500 and a trophy from Lone Star Distribution and Optimum Nutrition.
Fifth place: Andre Ferguson of Selden, New York, received $1,000 and a trophy from Scitec Nutrition and Rule One Proteins.
Sixth place: Raymont Edmonds received $500 and a trophy from VPX and Black Skull.
Photos courtesy of Arnold Sports Festival (Dave Emery).