7 Quick-N-Easy Lunch Recipes For A Healthy Diet!
Does lunch time make or break your diet? Well it doesn't have to! These 7 quick-n-easy lunch recipes will delight your taste-buds!
For many people, the mid-day meal often makes or breaks their diet. Some will have planned their lunch out ahead of time, done any prep-work that was required, and packed the meal to take with them to the office or wherever they will be eating. Others cannot say the same. Instead, they head out on a hunt for nourishment, but often are only left with a few options that consist of fast food or vending machine fare.
Being prepared is half the battle with your midday meal, and it's important that you are prepared because it plays a critical aspect in your day. If you don't eat properly, not only are you much more likely to turn to simple carbs by the time 3 pm rolls around and your stomach throws a hunger fit, but you will not be setting yourself up for when you go to do your workouts later on in the afternoon or evening.
Getting in both carbohydrates and protein will be essential to prepare your body for the work that is to come. Here are seven easy healthy lunch options for you to consider. All are based around a calorie count of between 350-450 calories.
Note: if your particular calorie requirements call for you to take in more calories, you can either double up on the servings of some of the food or add an additional piece of fruit, handful of nuts, or protein shake.
If, on the other hand, your calorie requirements call for you to be slightly lower for your mid-day meal, then you can reduce back on the carbohydrates or fats listed in each meal option. Just keep the protein the same!
Monday
Tuna Wrap
Quick and easy, this one is great to take in the morning when you're in a rush and headed back to work at the start of the week.
Ingredients

---

fat-free mayonnaise
1 tbsp
---

---

---
---

---

---

---
Directions
Mix together the tuna with mayonnaise, onions, and the pickle.
Spread over a whole wheat small tortilla wrap and then fill with the chopped vegetables of your preference (mushrooms, peppers, tomatoes, etc).
Roll up and serve.
Have an apple smeared with peanut butter afterward for something sweet and to provide some healthy fats to slow down the digestion of this meal.
---
Tuesday
Chicken 'Fried' Rice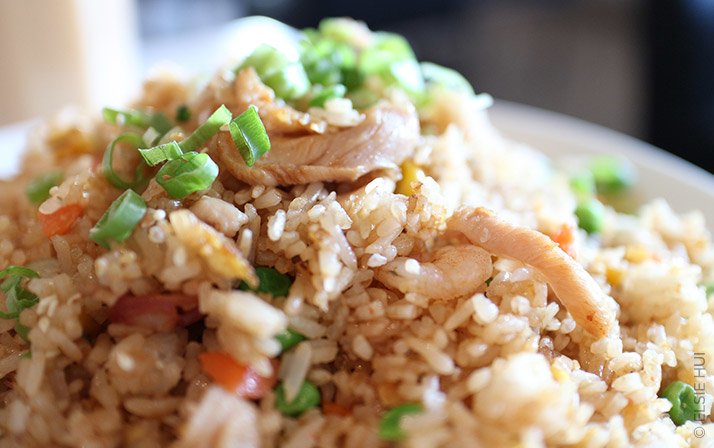 This healthy version of a favorite recipe will provide you with a good dose of protein and carbohydrates to get you through the afternoon. You can easily make this the night before and store it in your fridge to grab quickly on your way out the door.
Ingredients

---

---

---

peppers, onions, and mushrooms
1/2 cup chopped
---

---

---
---
Directions
First dice chicken breast and stir-fry in 1 tsp of the olive oil until tender. Set aside.
Next, heat remaining oil in pan and pour in egg whites, stirring until cooked. Remove from pan and set aside with the chicken.
Pour in the chicken broth and soy sauce into a pot and bring to a boil. Turn down the heat, add in vegetables along with rice, cover, and simmer for five to ten minutes, or as indicated by the package directions.
Once finished, stir back in the chicken and egg whites and gently pan fry for 1-2 minutes until slightly crispy. Serve.
---
Wednesday
Baked Potato Extreme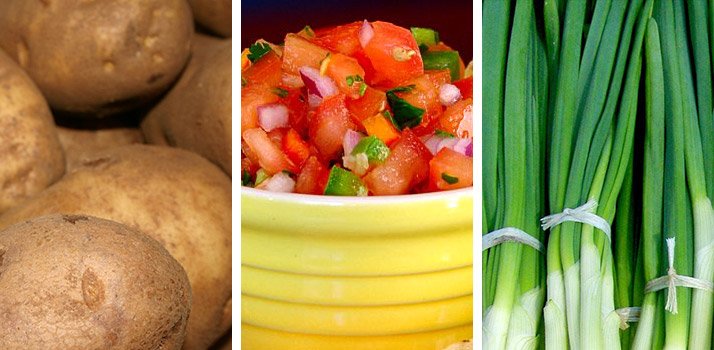 If you're able to run home quickly for your lunch break or work in an office that has a good lunchroom with fridge and microwave, this is a delicious, well-balanced meal to prepare.
Ingredients

---

---

---
---

green onions
1/4 cup chopped
---
Directions
Bake potato in the microwave until cooked through. Slice in half so that you can spread it open for the filling.
Next sprinkle over 2 oz of cheddar cheese and if an oven is available, place under the broiler for about one minute until melted slightly.
Top with salsa next and then spoon on cottage cheese and green onions.
If you prefer your cottage cheese melted then you can layer it on before the salsa. Serve immediately.
---
Thursday
Italian Shrimp Pasta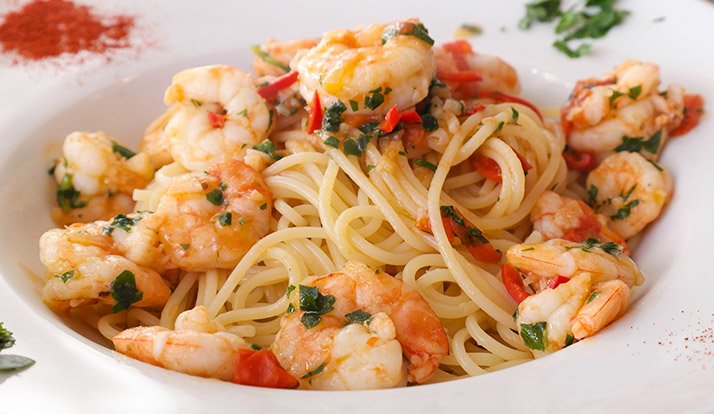 Shrimp is an excellent source of protein and when purchased pre-cooked, requires very little prep time at all. Take 5 minutes to prepare this in the morning to take with you.
Friday
Tuna Burger And Salad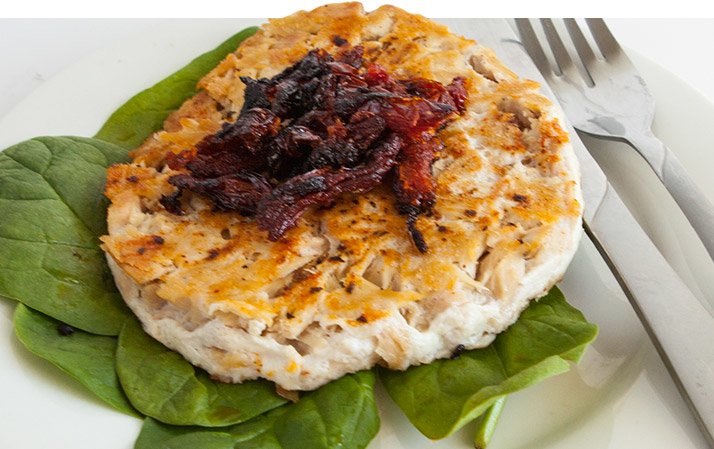 This is a great alternative to eating your tuna that boasts a high protein content and a healthy level of dietary fat.
Saturday
Chicken Stir-Fry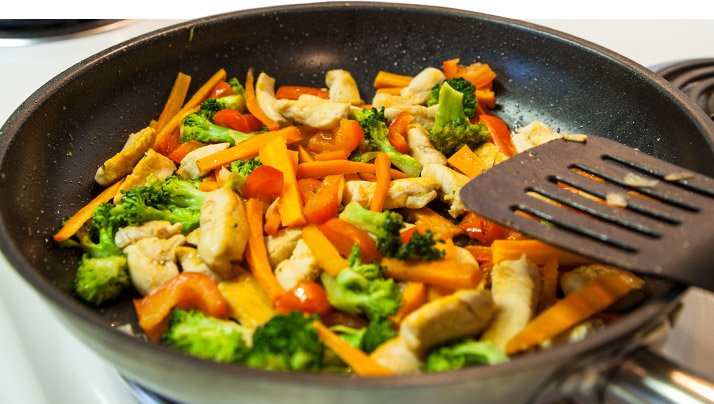 Stir-fry dishes are simple to create and typically only take ten minutes tops. If you purchase pre-chopped vegetables already, your prep time will be further reduced. There are many different variations of sauces you can come up with so be sure to try a variety of your own. Keep in mind that with a few ingredient swaps, you can also really improve the nutritional content of most sauce recipes.
Sunday
Protein Pancakes With Fruit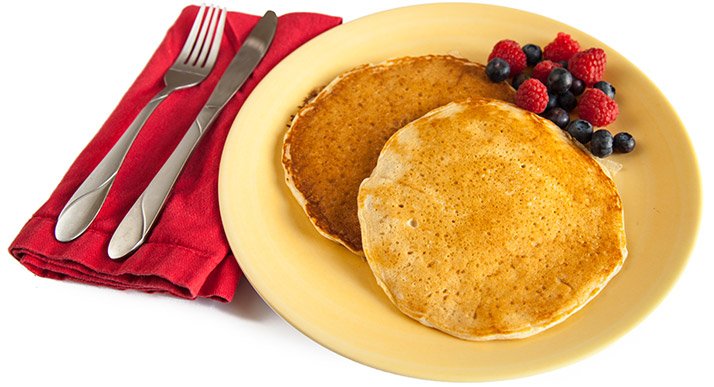 If you're like most people, you like to enjoy sleeping in on the weekends and getting up to a brunch that reminds you of your mom's home cooking. Rather than opting for high calorie pancakes or waffles, try this healthier version that you can whip up yourself in minutes.
Conclusion
So don't let yourself fall off your diet during this lunch-time meal again. With some creativity in the kitchen it's definitely possible to stay on top of your diet and please your taste buds at the same time - all within a twenty minute time span.