The Olympia Weekend wrapped up on September 17 in Las Vegas, but if you missed the action, fear not. To change perceptions about what bodybuilding is and show how the sport has evolved since the days of Arnold Schwarzenegger, Seven Bucks Digital Studios has taken viewers behind the scenes, for the first time ever, to showcase what being at the Olympia is like in a remarkable new documentary that Bodybuilding.com is privileged to share with you.
Seven Bucks Digital Studios, the digital arm of Seven Bucks Production, was cofounded by Dwayne "The Rock" Johnson and film producer Dany Garcia. In 2016, they formed a long-term production and promotional partnership with American Media, Inc. and their Mr. Olympia LLC division. Their mission: to highlight the passion and grandeur of the Mr. Olympia Weekend, the premier event in the sport of bodybuilding and one of the largest fitness expos in the country. Based on the result, mission accomplished.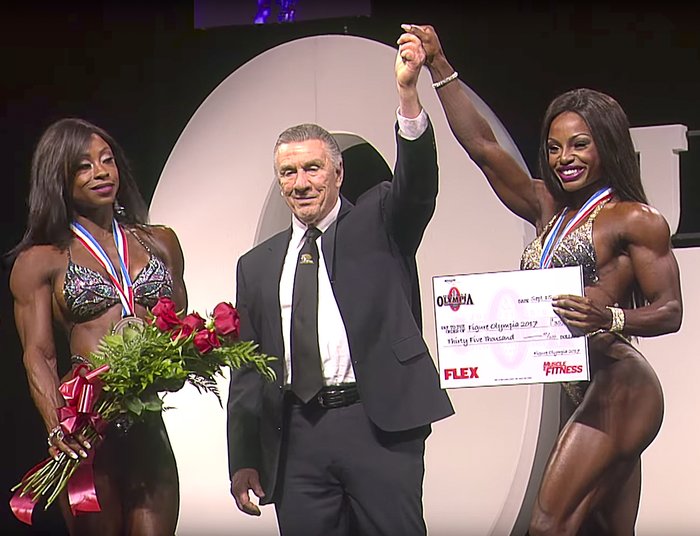 Johnson and Garcia have passionate ties to the fitness industry; anyone who follows Johnson on Instagram, or has seen his workouts here on Bodybuilding.com, knows he lives the fit lifestyle 24/7. With this project, he and Garcia—who is an IFBB pro herself—aimed to further highlight the work ethic and passion that is required of the champions who compete at the Olympia.
The Olympia Weekend recap video features exclusive behind-the-scenes content, interviews with champions past and present, and competition footage from each of the eight categories, as well as commentary and expert insight from Johnson, Garcia, and personal trainer Dave Rienzi.
Seven Bucks Digital Studios is proud to bring the world of bodybuilding and the Olympia to life for its viewers and showcase its most storied competitors in an up-close and personal way like never before!