Imagine stepping into the octagon and touching gloves with a 6-foot-3, 265-pound behemoth. Like your chances?
Karl Knothe did when he committed to fight Bobby Lashley on Nov. 11, 2011 for the Shark Fights Heavyweight Championship. Then the expected happened: Lashley submitted Knothe with a devastating top-wrist lock in the second round.
Knothe became the latest victim in a long line of Bobby beat downs, but delivering the hurt has never been Lashley's goal. People fail to realize, Bobby Lashley has already won when he steps into the cage. In Lashley's mind, winning the bout is a nothing more than a consolation prize.
The "Dominator's" Origin
Bobby enjoyed a humble wrestling upbringing, starting his freshman year of high school where he competed in the 84-pound weight division.
"I was a small kid growing up, but I hit growth spurts later than most teenagers," Lashley remembers. "I was running back for the football team and wrestled back then, but even after I grew to 110 pounds soaking wet, it was tough running into 200-pound linebackers. So I chose to wrestle only. I think it was a good choice for me."
What an understatement! Lashley finished second at the state tournament his junior year and won state his senior year of high school. His reign continued at Missouri Valley College after winning three NAIA National Championships from 1996-1998 and garnering All-American status four consecutive years.
After graduating from MVC in 1999, Lashley enlisted in the U.S. Army and served his country before deciding to pursue his dream of a gold medal in the 2004 Olympics. Unfortunately, that dream would not be fulfilled.
Fighter Under Fire
While training for the Olympics, Lashley was involved in a scary altercation at a bank in Colorado Springs, CO, when armed robbers came in and opened fire. Bobby was in the line of fire and moved quickly to get out of the way. In the process of escaping, Bobby severely injured his knee, killing any hope of Olympic gold. Lashley understands it could have been much worse.
"If you see the footage from the security camera, I was directly in the line of fire right before I moved. If I waited one more second, I would have probably died right there," Lashley explained. "It sucked to have a hurt knee and know I couldn't wrestle that close to the (Olympic) games, but I was grateful to be alive at all."
Lashley underwent knee surgery and was forced to sit at home for an extended period. "It was like a lion being kept in a cage, not able to do anything. I competed and trained all my life, and now I can't. It was tough mentally."
Fortunately for Bobby, while his knee healed, fate was already determining his next move. When Bobby was training prior to his injury, executives and performers from the WWE were scouting for future talent. Bobby caught the eye of wrestling legend Kurt Angle. Angle liked what he saw, recruited Bobby and sent him to a WWE developmental territory in Louisville, KY to see if Bobby had the right stuff for pro wrestling.
"People call it sports entertainment or whatever, but to me, I was able to wrestle," Lashley said of the WWE opportunity. "It was wrestling and I was able to train and work toward a goal again. That was all I needed to give it my all."
Some Smack Down
Bobby found his niche and made the primary WWE roster in 2005. His debut came in September of that year at "WWE Smackdown." As he'd done throughout his life, Lashley rose to the top quickly - reaching the "King of the Ring" finals tournament and winning the United States Championship.
2007 was an incredibly successful year for Bobby that started with one of the most highly-publicized stories in wrestling history.
Vince McMahon and Donald Trump made a publicized bet dubbed "Hair vs. Hair" where each billionaire picked a WWE superstar to compete on his behalf. The wager: the losing billionaire had to shave off their precious hair inside the ring while the crowd raged on.
McMahon chose Umaga, the "Samoan Bulldozer," and Trump chose Lashley, the reigning ECW World Heavyweight Champion. Refereed by the notorious bad-ass Stone Cold Steve Austin, Lashley won the match and McMahon was embarrassed in front of 80,000 fans at Ford Field in Detroit, Mich.
"When you set a goal to succeed in WWE, you want to be on a big show like a Wrestlemania or Summerslam, but there was no way I could have ever envisioned being on Wrestlemania in a match that involved such big names like (Steve) Austin, Donald Trump, and Vince (McMahon), and to have more than 80,000 people there live. It was amazing," Lashley said.
The Lion Un-Caged
Bobby was among the most popular superstars in WWE, but his heart was elsewhere. Motivated to get back into combat fighting, Lashley ventured into the world of MMA. He began at the Mixed Fighting Alliance in December 2008 and slowly started making noise. Bobby had his share of critics, but he also had a goal, and nothing could stop him.
"People were telling me that I was this pro wrestler who couldn't really fight, so I would get humiliated," Lashley remembers his critics saying. "I ignored it and kept going because I knew I could do this. I knew someday I would become heavyweight champion."
He started competing in the Strikeforce and Titan Fighting Championships and joined Shark Fights in 2011. Bobby's big chance came on Nov. 11, 2011, when he defeated Karl Knothe to win the Shark Fights World Heavyweight Championship.
"There were hurdles and obstacles, but to stand there with the belt and have my hand raised was a great feeling," Lashley said. "It shows that if you set a goal and are willing to do anything you need to do in order to achieve it, anything is possible."
Lashley relished his opportunity as a champion for another reason. He wanted to show people how to overcome adversity and accomplish their dreams.
"When I was in WWE, I had a character that many kids looked up to -- especially minority kids. Many of them thought of me as a black superman, and I enjoyed that role. I was successful in sports and the classroom, having graduated from college. I defended our country in the Army and enjoyed meeting people and hearing them say I inspire them or they looked up to me. I can do that now as the champion in Shark Fights," Lashley said proudly.
Bobby understands the mental aspect of training is just as important as the physical part. He wakes up every morning before dawn, hits the gym, eats the right foods and takes the right supplements, which is why he's happy to be a part of Gamma Labs.
"I think it's a great company with great people involved," Lashley says of Gamma. "I really like their products for fighting because they give me that extra aggression for training and competition. I have to know that what I'm taking has what it says it does and that it will work. That is the case with Gamma Labs and its products."
Lashley's training style is very intense. He owns a private gym stocked with equipment and participates in speed/power/agility programs to ensure he's quick enough to avoid getting hit but powerful enough to destroy his opponent.
Bobby's Sample Workout
Note: Begin with a full mobility warm-up including linear drills (skipping, bounding, box jumps). End workout with 10 min. cool-down stretches.
5 sets, 12, 12, 6-8, 6-8, 6-8 reps


+ 7 more exercises

BodyFit
$6.99/month
2,500+

expert-created single workouts

3,500+

how-to exercise videos
Detailed workout instruction
Step-by-step workout tips
Training at gym or at home
Access to Workout Plans
Access to Bodyfit App
Store Discounts
Already have a Bodybuilding.com account with BodyFit? Sign In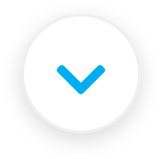 What comes with BodyFit?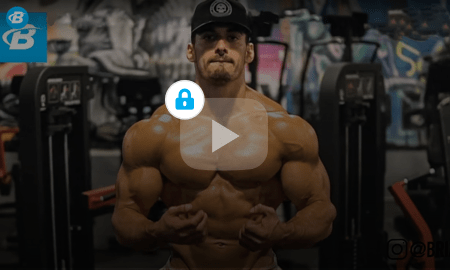 Instructional Videos

Don't risk doing a workout improperly! Avoid injury and keep your form in check with in-depth instructional videos.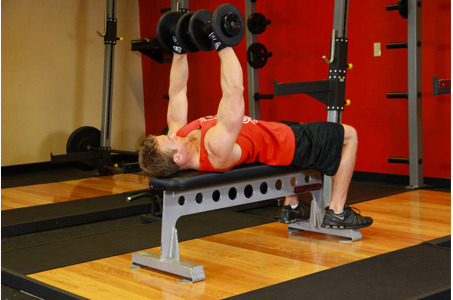 How-to Images

View our enormous library of workout photos and see exactly how each exercise should be done before you give it a shot.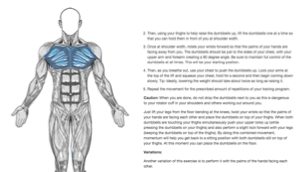 Step-by-Step Instructions

Quickly read through our step-by-step directions to ensure you're doing each workout correctly the first time, every time.