Giving in to that peanut butter craving doesn't mean you have to reach for processed junk food. There is a better way to treat yourself, and PBfit is your ticket to a healthier peanut butter treat.
With only a third of the calories of regular peanut butter and just over a 10th of the fat, PBfit is your guilt-free option for delicious cookies, candies, and treats. Plus, when you make your treats yourself, you control the ingredients. That means gluten free, dairy free, vegan, and keto are all viable options for getting your sweet fix. No matter how strict your meal plan, there's a delicious peanut butter treat to fit it.
Keto Chocolate Peanut Butter Eggs
It's hard to imagine a chocolate egg that's keto-friendly, but that's just what these homemade treats deliver. Made with coconut flour and sugar-free sweeteners, they have only 6 grams of carbs per serving and look and taste as good as the real thing.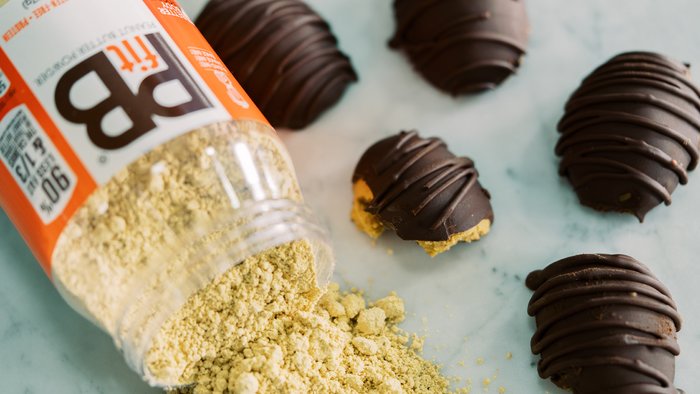 PBfit Protein Bites
It seems like everyone has a protein bite recipe, but not everyone has a quick, four-ingredient recipe that packs so much nutrition and flavor into such a delicious, gluten-free bite. Quick oats form the base of these energy snacks, while honey and pre-mixed chocolate PBfit hold it all together. Substitute cacao nibs or coconut flakes to mix up the flavors, or just whip up a quick batch as is for an easy on-the-go snack you can enjoy anytime.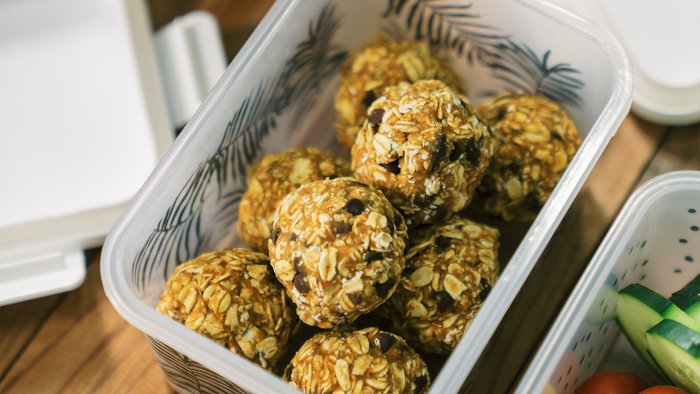 PBfit Peanut Butter Powder
Contains 9g of protein per serving to support muscle growth & recovery* 87% less fat and 1/3 the calories of traditional peanut butter*
4-Ingredient PBfit Fudge
The only thing that could make fudge better would be—of course—adding peanut butter. Fortunately, when the peanut better in question is PBfit, you're adding all that peanut-buttery flavor without adding fat. Not only is this quick-and-easy recipe lower in fat, but it's vegan, gluten free, dairy free, and super easy, as well. All you need is a microwave, a bowl, and a pan, and you've got everything it takes to make a delicious batch of homemade and healthier peanut butter fudge.
Peanut Butter Swirl Brownies
There's something about brownies that makes us all want to throw our meal plans out the window. At least with these peanut butter swirl brownies, you know exactly what you're getting yourself into. Using agave, coconut sugar, coconut oil, and extra-dark baking chocolate, they're made with whole food ingredients and are completely dairy free, so you know you're getting the healthiest version of this chocolatey treat.