The world according to Rob Gronkowski is a house on New Road in the Buffalo, NY, suburb of Amherst. The one with the tin sign that reads "Home Of Champions" hanging in its garage. The one with the fully equipped weight room in its large, unfinished basement. The one sitting on the five-acre lot, complete with full-size basketball court, swimming pool, and enormous grass field of a backyard that could easily accommodate three football fields. The one that Rob's father, Gordy Sr., says he "built from scratch" 10 years ago.
It's also a world of "bros": five brothers, all big and athletic and competitive as hell. The oldest, Gordie Jr., was a late bloomer who grew to 6'5" in college and went on to play six years of minor league baseball. Dan, also 6'5," is a workaholic in the gym and a tight end with the Cleveland Browns. Chris, the shortest of the boys at 6'2", is also the strongest and currently a fullback for the Denver Broncos. Goose (given name Glenn), the baby of the family, is a 6'3" tight end at Kansas State University.
It's a world of great genetics, but there's no way genetics alone produced Rob, the brother wedged between Chris and Goose, the biggest of the five at 6'6", 265 pounds; the funniest (check his YouTube footage); and the best athlete of them all. One of the most coveted skill position players in the NFL at just 23, he's a record-setting tight end who caught 90 passes and scored 18 touchdowns last year for the New England Patriots.
The answer to Gronk's success lies instead in a blend of heredity and hard work—the kind fostered by a father who knew exactly what buttons to push without pushing too hard—a formula that so far has produced four professional athletes in four tries. "You couldn't ask for a better atmosphere growing up," Rob says as he sits in the den of the Gronkowski house on New Road.
You hear stories all the time of famous athletes who grew up without a father figure. This is not one of them. Gordy was definitely around, and his profile was a perfect fit for raising five rambunctious boys: co-founder (with his older brother Glenn) and owner of G&G Fitness Equipment in Williamsville, a village that overlaps Amherst. A three-year starter at offensive guard on the Syracuse University football team, from 1977 to '82, back when a guy Rob's size was running the 40 in 5.5 seconds and playing in the trenches.
A lean 6'3", 235-pound 52-year-old who hasn't missed a week of working out in nearly 40 years. A self-made man who took a Greyhound bus from Buffalo to California as a high school senior, highlight tapes stuffed in his duffel bag, and met uninvited with college football coaches from Berkeley to LA to San Diego in hopes of landing a scholarship—which he did, to Long Beach State, before Syracuse matched the offer.
"I had to figure it out on my own," says Gordy, who's own father was rarely present. "I'm a person who strives to be the best and doesn't take 'no' for an answer, and I distilled that into my kids. My thing to them is, 'Don't let people tell you what you can do and what you can't.' You're either a follower or a leader, and I definitely consider myself a leader all the way."
Gordy didn't have many rules in his house, but the ones he did have he enforced. You don't quit in this house was rule No. 1. "I never pushed my boys in anything they did," he says. "But if you started something, you had to finish it. I don't care if you don't like it." Lifting weights wasn't required, either, but there was no way around it, really, if you wanted to be serious about sports, which all five Gronkowski boys were.
"You don't have to lift weights," Gordy told his sons. "But if you want to stay ahead of everybody, you've got to get in the basement [and lift weights]. If you want to go to college and play sports and maybe someday go to the next level, this is what you have to do."
By the time Gordy and Diane Gronkowski moved into the house on New Road in 2002 (the two have since divorced), Rob was in eighth grade. Eighth grade was a big year for the Gronkowskis; the boys weren't allowed to start playing organized football or lifting weights until then. Starting football before that, Gordy believed, would subject the kids to subpar coaching and lead to burnout, and hitting the weights too young was sure to wreck their growing bodies.
Gordy eased the kids into lifting. No heavy weights, no maxing out, always using proper form for three sets of 15 reps on every exercise. He'd start them out squatting with a broom handle, then move up to an 18-pound bar, then an empty Olympic bar, increasing weight after that in modest 2.5-pound increments. For the first year or two, Gordy supervised all training, making sure technique was perfect before letting the boys lift on their own.
"What I always preached was, 'Don't come down here just to throw weight on and be an idiot and show off for a girl,'" Gordy says. "'Your joints and growth plates are wide open right now, and I don't want you getting hurt.' Back in my day, it was 'No Pain, No Gain'—that's a bunch of bulls-t. I worked out three hours a day and ripped my joints apart."
Diane, home with the kids all day when they weren't at school, provided wholesome meals consisting of chicken, steak, vegetables, and very little junk food. "She brought a good, healthy meal to the table every night," Gordy says. Feeding the Gronkowski boys required four refrigerator/freezers- one in the kitchen, three in the garage. Gordy estimates their grocery bill was $500-$600 a week and that the family went through 2½ gallons of milk a day.
"Our dad introduced us to all of it—to the weights, to eating healthy, all that good stuff," Rob says. "He introduced it, got on us every once in a while, and left it up to us if we wanted to do it. And seeing my older brothers do it right in front of me, I wanted to do it because I looked up to them. I caught right onto the program."
Unless you grew up in a household of four brothers and exactly zero sisters, you can only imagine what it's like to grow up a Gronkowski. "Five boys in the house and a male dog and a male goldfish," says Diane, the family's lone female. "When they're all together, it's hard. I'm still catching up on sleep from 20 years ago."
The Gronkowski boys competed at everything. They played football in the snow in the backyard during the long Buffalo winters, mini-stick hockey down in the basement, baseball, basketball, Ping-Pong, video games, you name it. Anything that produced a winner and a loser. When they weren't directly competing, they were ribbing one another. If one of the boys went 0-for-4 in his Little League game, he heard about it from his brothers when he got home. If Rob hit 10 home runs in a season, Chris would remind him that when he was his age he hit 11.
This is how fights broke out. Gordie Jr. and Dan, the two oldest, fought often, but not as bad as Chris and Rob. "They're very supportive of one another," Gordy says, "but if you're not having a good day, they're going to let you know about it. We had some massive brawls in the family. They really went at it."
Once the brothers got a little older and could handle heavier weights safely, they competed in the weight room, too. It was always about who had the biggest bench press, who could squat the most, who could do the most reps, who had the biggest arms. Being the second youngest of five paid dividends for Rob, whether he realized it at the time or not. According to Gordie Jr., the boys beating up on each other "went down the line," so Rob received more punishment than his older siblings.
"His brothers used to beat him up royally," Gordy says, "and he just used to get back in it again. Robby just loved the pain. They used to give that kid so many Charley horses. They would pin him down and keep nailing him on the legs and arms, and he'd get up and they'd go right back after him again and he just loved it."
Rob got so used to battling his bigger, stronger brothers that facing his peers was easy. "When it came down to my level, when I had to play against kids my age, everyone looked smaller and slower," Rob says. "Competing with my brothers at such a young age gave me a huge competitive advantage." What his dad lacked in terms of role models, Rob had in spades: three older brothers who all landed D-I scholarships out of high school—Gordie Jr. to the University of Jacksonville for baseball, and Dan and Chris to Maryland for football. If they could do it, so could Rob.
"It got easier and easier," Gordy says. "Gordie paved the way, and then Danny came along and paved it again, then Chris did once more, and it just got a little bit easier." You've heard the nurture part of it. The nature is this: Rob was a natural athlete and an early bloomer. Gordie Jr., Dan, and Chris are great athletes, but not quite like Rob.
He once scored nine (yes, nine) goals in a hockey game. As a pitcher in baseball his fastball topped out at around 90 mph. He was dunking a basketball in ninth grade, already around 6'3" or 6'4" and wearing a size-16 shoe. There are stories of him doing 360-degree dunks, shattering a backboard, and being on the receiving end of halfcourt alley-oops. "The way he moved on the court was freakish," Gordie Jr. says. "And you knew he was still developing into his body."
Football came easy for Rob, too. He won Punt, Pass, and Kick competitions in both the 8-9 and 10- to 11-year-old divisions. As a freshman at Williamsville North High School, he was called to varsity near the end of the season and immediately became the team's first-string placekicker. He started his sophomore and junior years at tight end and defensive end before playing his senior year at a school near Pittsburgh.
It was nothing for him to chase down a running back on a sweep from the opposite side of the field or drive a defender clear out-of-bounds on a block. In one game he scored all of his team's points—a fumble recovery returned for a score, a touchdown reception, and a quarterback sack for a safety—in a narrow win that secured a playoff berth for North. "It was pretty evident that Rob was a cut above the rest," says Mike Mammoliti, head football coach at Williamsville North for the past 12 years. "Physically, he just had that ability to bend and move and create power better than anybody."
Unlike his dad, Rob didn't have to go searching for a college scholarship. Offers from at least 60 schools filled the Gronkowski's mailbox. He attended Arizona, where as a sophomore he was first-team All-Pac-10 and third-team All-America. In the U of A weight room, Rob's strength soared. He maxed out on power cleans at 365 pounds, squatted that same weight for 10 reps, and benched 315 for nine. He missed his junior season in 2009 because of a back injury, then left school early to enter the 2010 NFL draft, where he was selected in the second round by New England.
To the extent that someone with his size, athleticism, and charisma can, Rob caught NFL fans off guard. You didn't see him coming because Pac-10 football isn't on your radar. You were looking the other way because in his rookie year you thought he was just another anonymous recipient of double-digit touchdowns made possible only by Tom Brady.
Then, all of a sudden…BAM! You've been Gronk'D! There he was, in Year 2, taking screen passes for huge gains; lining up outside on defensive backs and beating them to the end zone, then spiking it in their faces; taking a pass 52 yards to the house and tightroping the sideline on one play, then somersaulting into the end zone on another against the Chiefs on Monday Night Football.
The name Gronkowski sounded familiar, but you never expected these numbers: more than 1,300 yards, 17 touchdowns receiving, one rushing. That's not all Brady. That's a skilled wide receiver in a defensive end's body, a guy who can run-block a Pro Bowl linebacker on first and 10, then outrun him on third and long. A guy who can make you forget that Chad Ochocinco was ever a Patriot because this freak from Amherst got so many touches.
"It's only natural to us," says Gordie Jr. of his brother's 2012 display. "We're used to seeing this since he was growing up, and now that he's a superstar, people are seeing even more. But we've seen it the whole time." "Rob is just a freak athlete," Dan says. "He's got it physically, and it's natural, but he definitely works hard like all of us to get the most out of it. Mentally, he's really tough, too. Just growing up with us all pushing one another, and Rob being the one we always beat up because he was younger—the toughness came from that. He's got the whole package, and he's really blessed."
This is Rob Gronkowski's world. It's a world he's comfortable in—evidenced by a gregarious personality available 24 hours a day via his Twitter feed and gronknation.com—and a world seemingly immune to the kind of stress and hardship the rest of us face on a regular basis. "He's happy all the time," Gordie Jr. says. "He lives every day to the fullest. It's like there's never been a bad day in the kid's life."
Train Like A Gronk
Below is an upper-body workout (chest, triceps, core) the Gronkowski brothers do together at their dad's home on the rare occasion they're all in the town at the same time.
Before the workout, they warm up by playing a basketball shooting game called 3-in-the-Bucket.
"Every time you miss your shot, you run to the other end of the basketball court and run back to the opposite three-point line for your next shot," says Gordie Gronkowski Jr., Rob's oldest brother. "This is how we get the heart rate up, the blood moving quicker, and the sweat pouring out. For our cooldown at the end of the workout, we do 20 laps in the pool and then tread water for a few minutes."
The Gronk Workout: Upper-Body
4 sets, 15, 12, 10, 8 reps

+ 8 more exercises

BodyFit
$6.99/month
2,500+

expert-created single workouts

3,500+

how-to exercise videos
Detailed workout instruction
Step-by-step workout tips
Training at gym or at home
Access to Workout Plans
Access to Bodyfit App
Store Discounts
Already have a Bodybuilding.com account with BodyFit? Sign In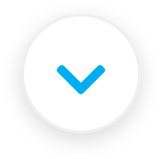 What comes with BodyFit?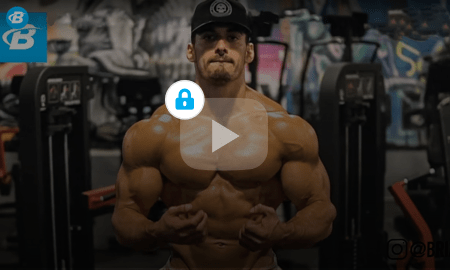 Instructional Videos

Don't risk doing a workout improperly! Avoid injury and keep your form in check with in-depth instructional videos.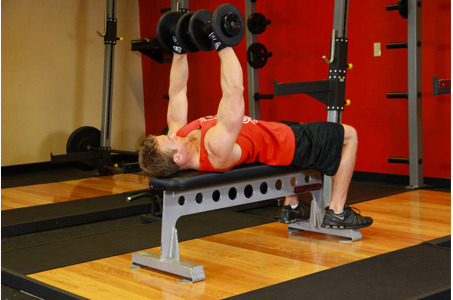 How-to Images

View our enormous library of workout photos and see exactly how each exercise should be done before you give it a shot.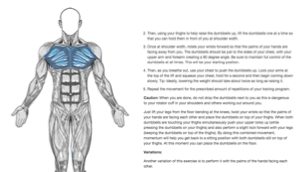 Step-by-Step Instructions

Quickly read through our step-by-step directions to ensure you're doing each workout correctly the first time, every time.
In between every set, perform 10-20 reps of a core exercise such as planks, medicine ball crunches and partner tosses, reverse crunches or Supermans.
*Performed on a vibration trainer machine with hands on the vibrating platform and feet on the floor.