Mary Jane Bernath had been an active teen, and she was determined to keep her healthy habits when she went to college. But everything changed during her second semester, when Mary Jane was sexually assaulted and stalked. She became depressed, moved back in with her parents, and eventually attempted suicide. All her goals about staying in shape took a back seat to taking care of herself mentally and emotionally.
"While that was going on, my lifestyle really declined," she says. "I turned to food and alcohol to forget what had happened. I partied every chance I had, fell behind in school and lost all of my passion and drive. I was dealing with so much. I just fell apart."
It was eight months before Mary Jane looked in the mirror and realized she was unhappy with her body. Determined to shed the 30 pounds she'd gained, she joined a local gym. It was there that she found the outlet she needed to heal from the trauma she'd experienced.
This is Mary Jane's story.
What Inspired You To Get Back In The Gym?
Initially, it was just that I was overweight, and I wasn't happy with the way I looked or felt. Once I got my gym membership and started lifting again, I realized the gym was a place I could go to take out all my anger and frustrations. Lifting made me feel so much better—losing weight was just an added bonus. The gym was therapy. It gave me a way to take back control after so many things I'd had no control over happened.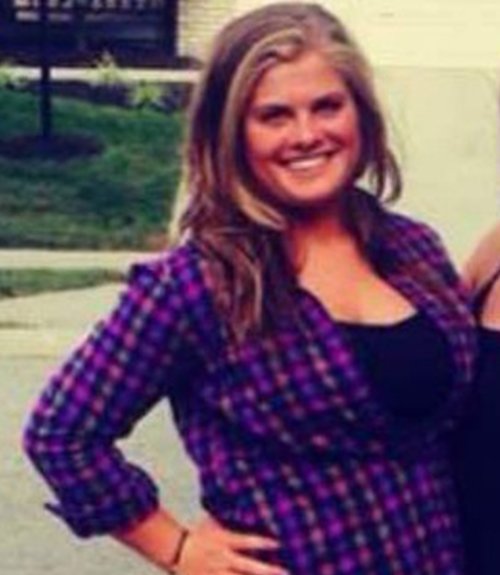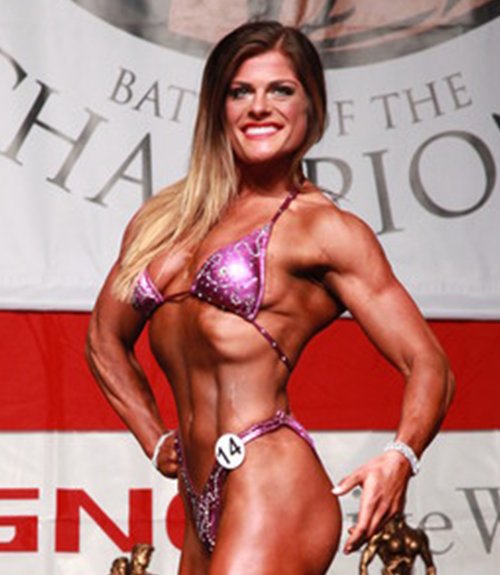 Where Did You Find Support And Inspiration?
My family has always been healthy and athletic and fit. They were all very supportive. My therapist also encouraged me to keep working out, because it was helping just as much as medications and counseling were. I found a lot of motivation on Instagram and Bodybuilding.com, too.
How Did You Discover Bodybuilding.com?
I came across the site when I was working out a lot in high school. I was actually thinking about competing back then, but I put it off. Now that I'm working on getting back into competition shape, I'm back on the site to read articles and learn as much as possible. Bodybuilding.com is where I go to find new exercises. I particularly like programs by Kris Gethin and Jim Stoppani.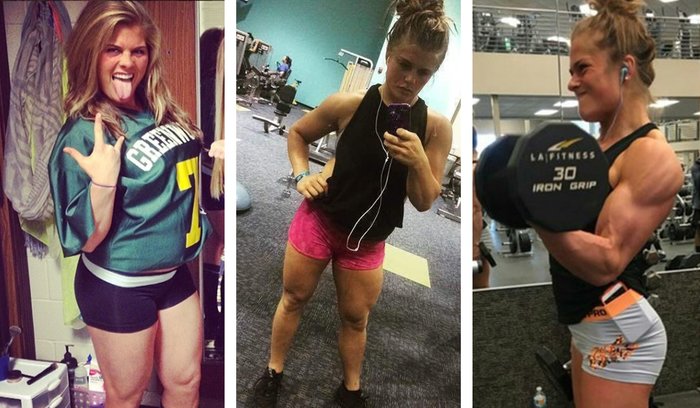 How Soon Did Working Out Start To Help You Feel Better?
I felt better within the first couple of weeks. As I got in better shape and saw my body getting leaner and more muscular, I could go harder. Everything just got better from there.
What Was The Hardest Part Of Your Transformation?
When I was in high school, I lost a bunch of weight on a binge-eating cycle—I'd eat a ton and then deprive myself. Overeating was always an issue for me, and I'd struggle to eat in moderation. Instead of having one cookie, I'd eat ten. The hardest thing for me was finding the right balance to break that habit.
How Did You Find That Balance?
Protein dessert recipes on Bodybuilding.com were really helpful. My favorites are the protein bites—oatmeal, peanut butter, protein powder, and honey, mixed together and frozen. Those help satisfy my cravings in a healthier way. I also used the LoseIt! app to track when and what I ate. Keeping myself accountable that way gave me a lot more control over my diet.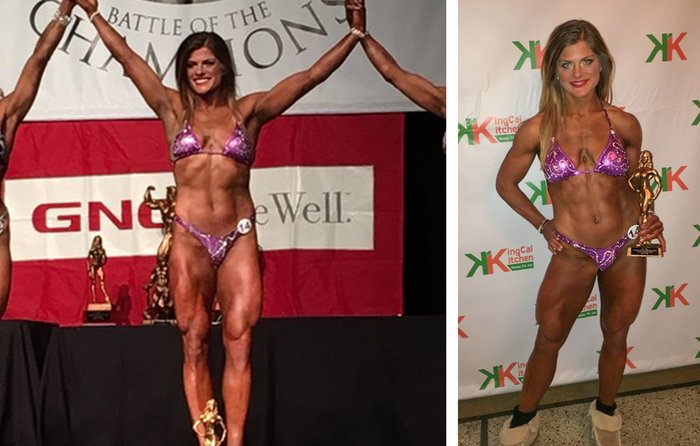 What Inspired You To Start Meal Planning?
I started working out during the fall, and it was spring before I really started to dial in my diet. The following summer, I started to meal prep and get a lot stricter about what I was eating.
I was getting ready for my first competition, and a friend at the gym mentioned that I'd probably have better results cutting weight if I stuck to simple meal preps: chicken, brown rice, and vegetables. I'd plateaued a little bit at the time, so I knew I had nothing to lose by trying it to see if it would help.
It definitely made a big difference—I was able to cut weight faster than I was before. I also feel better in general since I've started eating so clean.
Do You Use Any Supplements?
Why Did You Decide To Enter A Competition?
I was never sure about it, but people at the gym asked me all the time if I competed. They insisted that I'd be great at it, and I finally realized I would regret it down the road if I didn't try. I figured, if it's not for me, I don't have to do it again, but I have to try it at least once.
I competed in women's figure at the beginning of April and placed third in my open class. Competing was such a rewarding process, because it allowed me to see how I could sculpt my body through diet and exercise—especially cardio. I started seeing muscles I didn't even know I had!
Preparing to compete took my body to a level that I never thought was possible. It's also given me a big confidence boost in all areas of my life. I now know I can achieve whatever I set my mind to and work hard for.