I had just been informed by Lee Labrada that I was the 2011 Lean Body Challenge winner. I was stoked about my success and thought it was time to enter one more bodybuilding competition. I had already won my novice weight class and overall novice division at the 2010 INBF Northern States Super Natural Show, and I thought I would be a successful competitor again.
One of the best things about doing the show in 2010 was getting my picture taken with my daughter Hailey. I really enjoyed getting professional photos taken. I wanted to have those photos so that later in life Hailey would know what hard work and dedication could bring someone. Her little shirt read, "Win Daddy Win." It must have brought me luck!
Because I had already done one show, I knew what I was getting myself into. My wife Sarah was pregnant with our second child and was on maternity leave. I figured it would be the best opportunity to devote myself to the diet and competition because I'd have some extra time and help from the babysitter.
I entered the 2011 Youngstown Cardinal Classic with my fellow Lean Body Challenge winners Tim O'Neil and John Yurcik. I was in great shape already because of my Lean Body Challenge win, but I wanted to compete in that "next level" of competition. In my previous show, everyone was a novice. For this show, I would be going up against a group of winners in the open division.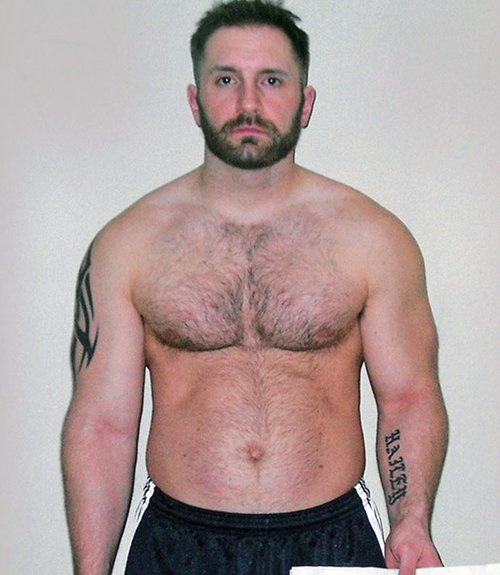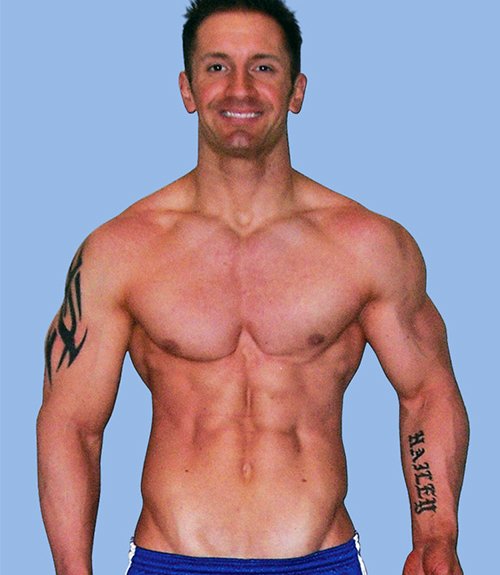 The Road Wasn't Easy
The diet, training, posing, and tanning took a toll on Sarah, Hailey, and me. My daughter was fed up with it. One day she told me, "Dada, I don't like you anymore!" It was horrible. She and I had disconnected a little. I was working 10-hour shifts in the hospital and was dedicating a lot of time to my diet and training. It honestly left me about an hour to an hour and a half with her. Other than the weekends, we never saw each other. Not very cool for a daughter and father.
The tear in our relationship was a huge dilemma for us, but we decided to just stick it out because we were so close to finishing. Sarah was so supportive throughout the whole thing. I never would have made it through without her.
The Final Week Catastrophe
I was going to enter the lightweight division at 163 pounds. I had been struggling to make that weight by two pounds. It was hell. I made it though, and I had just entered my final week of carbing up and depleting water when disaster struck.
I was off work on Thursday, so I only had one more tough day to go before the show. Wednesday night right before I was getting ready to go to the sauna, I started cramping in my stomach. I didn't think too much of it. I thought it was probably just gas or cramping from taking in so many carbs. As the night went on, the pain kept getting more intense. At the sauna I had to struggle to walk upright; it was getting bad. I finished at the sauna and headed back home to have my friend start my tan. The whole time I was hunched over and struggling to stand upright.
After he was done painting my lines, I was ready to try to go to sleep. I thought the pain would be gone in the morning. In the middle of the night, the pain was just getting worse. I was tossing and turning, tossing and turning. I was never comfortable. I finally asked Sarah if she could go and get me an enema from the store. I thought it would help, but the problem was still there. I made it through the night and in the morning I told Sarah I needed to go the emergency room.
After a wait in the emergency room, I was scheduled to have one X-ray done on my chest and two on my abdomen. As I was waiting for the X-ray results, a surgeon came in and asked if I was OK with doing a CAT scan. After drinking dye for the CAT scan that just made the cramps worse, I was given the tests. I then found myself again in a room waiting for results.
Not too long after the scan, the surgeon came back in and said, "Your CAT scan is really ugly. We need to go to surgery now!" I don't think I was fully aware of what was happening because of the pain, and the docs didn't really explain. Suddenly I was being prepped for surgery. I was given a Naso-Gastric tube, which fed through my nose down into my stomach. It was terrible. I felt like gagging the whole time they were putting it down my throat. The tube is used for suctioning and delivering meds.
When the tube was finally placed, they started suctioning. Nothing but this dark, blackish-green substance was coming out. I was carted off to the OR suite, and that is all that I remember until I woke up.
The Findings
Once I woke up, I immediately knew I was OK. The pain had completely gone away. My throat was really sore from the NG tube, but the cramping was gone. The surgeons weren't exactly sure what caused the pain. One surgeon said it was a mid-gut volvulus, in which the bowel twists and folds onto itself like a pretzel. Another surgeon called it a cecal volvulus. A cecal volvulus is a congenital abnormality that occurs when the bowel isn't attached fully to the body and can move.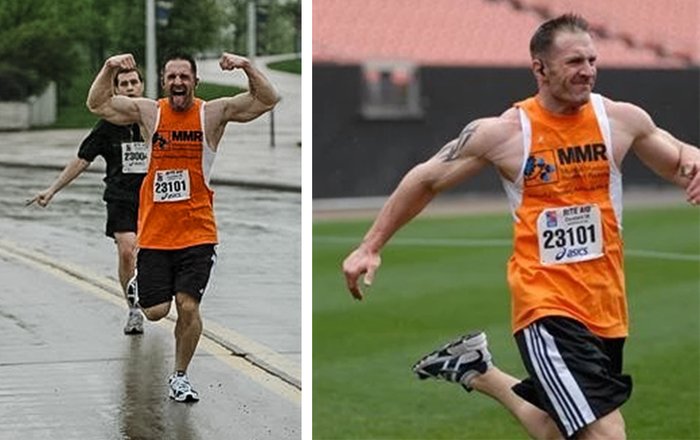 The doctor said that with my low body fat the bowel had just enough room to move and fold onto itself. If any of the bowel had strangled itself, the doctors would have had to remove that part of the bowel and connect it to healthy bowel. I could have had a colostomy bag for the rest of my life. The worst part was knowing that I could have died if the bowel had ruptured.
Talk about a bout of horrible luck. I was unable to eat for four days, and that took my weight down to 156 pounds. I was extremely depressed because I thought that bodybuilding and exercise got me into this mess. I was questioning why heavier people weren't in the hospital. I just kept thinking, "Why am I here? I take great care of myself." I wanted to compete in that show and just get my life back; I wanted to see if I stood a chance with all of the other competition.
But I would never know. Tim called me to let me know how he did, but it was depressing to know that I had nothing to show for all my hard work and time. All I had were three new scars and blown vacation time.
The Present
I am doing well now, but I haven't gone nuts training my abs. I have been researching how to eat better. Now I include high-carb days throughout the week, and I've added more vegetables than just broccoli or beets. I'm in great shape now, and am looking forward to impressing the crew at Labrada Nutrition when I come to train.
I was a champion in bodybuilding and champion in the Lean Body Challenge. Then I hit rock bottom. That was a depressing time for me, but I overcame it. My family is my motivation. They stood by me the whole time. This story just seems unreal to me, but it is my story. I am a champion, a winner, a father, and a husband. I intend to use my experiences to help motivate others. I fell off of the horse and had to get back on it. It was not an easy road, but through support, dedication, and the love of others, I made it back to a happy place.
I hope nothing like this ever happens to anyone else. I look forward to competing on stage sometime and trying to achieve the dream of having my kids on stage with me and a trophy. But as of right now, I am content with staying healthy and being the best family man I can be!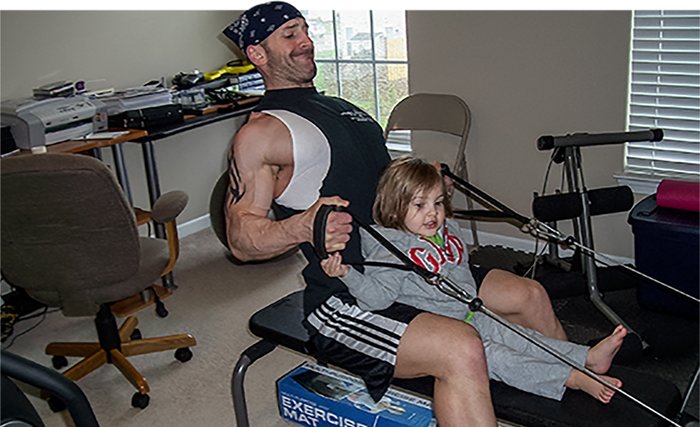 Lean Body Challenge Goals
My fitness goals at the beginning of the Lean Body Challenge were to first and foremost improve my overall quality of life. I wanted to obtain and maintain six-pack abs that others would die for, a set of muscular arms to hang off broad shoulders, and legs to be proud of. To sum it up, I wanted it all—the perfect build. I also wanted to improve my cardiovascular health. I went into this challenge feeling that there was no limit to my accomplishments.
I had great success during the Lean Body Challenge. I managed to maintain strength levels while shedding unwanted body fat. I was adding lean muscle to my frame while carving muscles I had never seen before. The definition and vascularity that came through were incredible. Seeing those changes from the hard work I was doing in the gym gave me a natural high. I wanted to push myself even further. This challenge has given me a new lease on life and I'm not going back.
Nutrition
I could never escape temptation. At work there were always sweets and junk foods lying around. Co-workers would tell me that I could take a break from my diet and have a piece of cake or a slice of pizza. I had to stick to my guns and show them that this challenge was serious to me. I was hardcore!
The temptations didn't end there. I would go home to a pregnant wife with cravings. I knew that one cheat meal would lead to another and another. I didn't want to go back to being "Fat Mike." Failing was not an option. I would constantly look at my "before" picture and use that as motivation—that made my six ounces of chicken and two cups of broccoli go down a lot easier.
Oatmeal
1 cup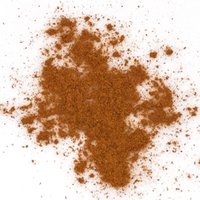 Cinnamon
(ground)
1 tbsp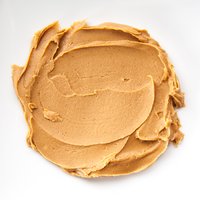 Peanut Butter
(natural)
2 tbsp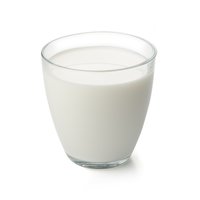 Milk
(non-fat)
2 cups
Chicken
6 oz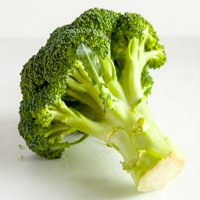 Broccoli
2 cups
Chicken
6 oz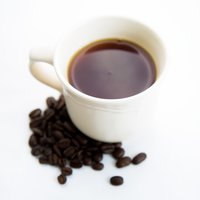 Coffee
(black)
1 cup
Chicken
6 oz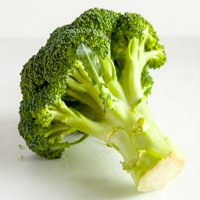 Broccoli
2 cups
Training
Heading to the gym was the highlight of my day. My motivation came from the awesome pumps I got in the gym. I knew people were beginning to notice the changes. They were constantly asking what kind of diet and workout I was on. When that started happening, I knew I was no longer working out for myself; I was working out for others who I started to inspire. I plan on becoming a personal trainer one day. This challenge was the first step, to show people that anything is possible.
Change how much you lift, the number of reps you complete, and the order of your exercises. I keep my workouts intense by minimizing my rest between sets. I try to focus on resting 45 seconds, or until my breathing returns to normal. I like to feel my muscles contracting. Great posture and correct form are keys to maintaining a healthy body and reducing the risk of injury. Once you make the commitment mentally, everything else will fall into place! Always bring your A-game; always strive to better yourself!
Supplementation
During my transformation, I lost more than 25 pounds of fat and lowered my body fat to 6.4 percent. Without the range of Labrada supplements and the focus the Lean Body Challenge program provided, I would not have seen such great change.
I believe you have to have everything firing on all cylinders to be successful. Your nutrition, supplements, workouts, and mindset have to be on point for you to find success.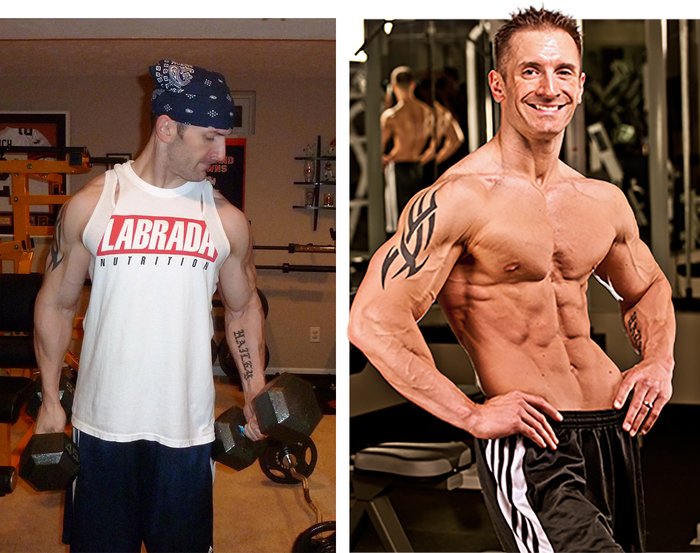 Pre-Workout
Labrada Nutrition's Super Charge! Xtreme 4.0 was a life-saver. I use it before every workout. This product not only helps me mentally, but gives me the added edge I need to hit the weights hard after a long day of work. Even if I rolled into the gym tired, I knew one scoop of Xtreme would give me the energy and focus I needed to outwork everybody else.
Energy Tabs
Sometimes for emergencies, I kept some Stim-Force chewables on hand. They provide a slightly different buzz than Super Charge Xtreme, but three of those suckers will get you going. They're also super convenient.
Protein Bar
Sometimes life throws you a curveball and you aren't able to make it to your lunch bag or prepare a meal for yourself. That's when I rely on Lean Body Bars.
The flavors are great. My favorite is peanut butter cup, but I also really like raspberry cheesecake and chocolate mint cookie roll. These bars are great cold, but they're even better microwaved. And at 25 grams of protein a pop, these bars can't be beat.
MRP
Again for convenience, I used the Lean Body In A Jug. My favorite was flavor was blueberries and creme. The product is incredibly convenient and has a great macronutrient balance of protein, carbs, and fats. It's also packed with vitamins and minerals. I often relied on this to replace a solid food meal. When time was of the essence, I could get in the equivalent of a healthy meal in less than 20 seconds.
Protein Powder
If I fancied a change, I would swap to Lean Pro8. I don't think I've ever tasted such a good protein powder, and I liked that I was getting EFAs in with my daily protein shakes. The vanilla flavor tastes like heaven.
HICA
One of the key supplements I use is HICA Max. It's really hard to find a supplement you can feel helping your muscles grow—but I'm convinced HICA has helped me gain lean mass. It is very easy to take and it tastes like candy. I take 3 to 5 after a workout, usually with my post-workout shake.