Kayla went from drinking and partying in college to realizing that she was no longer proud of being the go-to popular girl. When spreading her wings led to nights she couldn't remember, she knew it was time for a change. She didn't like who she was, and negativity dominated her thoughts. While she'd only gained 10-12 pounds, Kayla wasn't proud of her reflection. It wasn't just about weight—it was about her choices. Kayla decided to turn things around by living a healthier lifestyle. 
This is her story. 
Why did you decide to transform? 
For the first time in my life, I wanted to be able to look in the mirror and feel 100 percent comfortable in my own skin. I decided to transform because I wanted to feel strong and confident when I looked at my reflection. I did not feel I was stepping up to my full potential, and I knew it was time to fully commit to a healthy lifestyle and work toward the very best version of myself that I could be.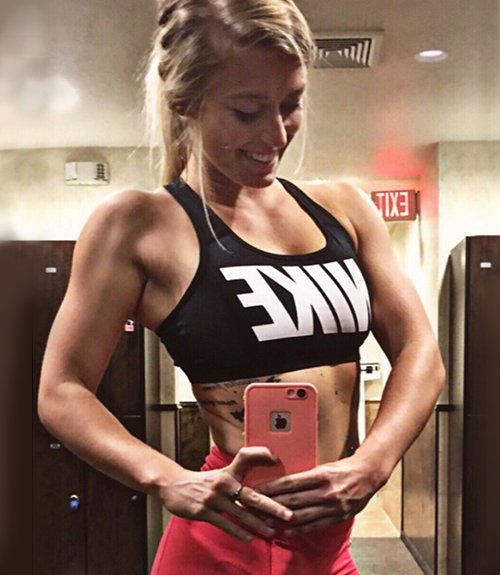 How did you accomplish your goals? 
The first step I took after deciding to transform was going to Bodybuilding.com and researching different training programs, nutrition plans, and supplements. I came across Fitness 360 by Samantha Leete, and I followed her training program for 12 weeks. It wasn't an easy program, and it was difficult at times to push past the muscle soreness and the belief that I couldn't continue.
Some days I would feel myself wanting to cut the sets short, do fewer reps, or skip an exercise entirely. But I chose to not quit. Instead, I told myself that I can do this and I am strong enough to push through. I believe the desire to achieve my goals is what drove my motivation the most.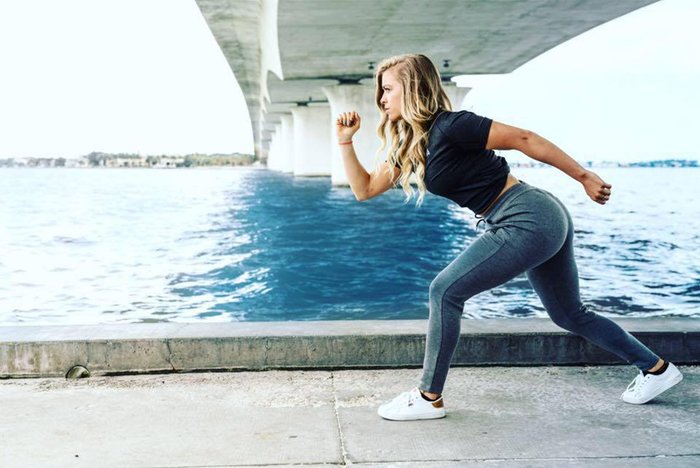 What challenged you the most? 
I think the single most challenging thing was the lack of results I saw at the beginning. My expectations did not meet my reality. It took me awhile to mentally accept that my body wasn't going to change overnight. I'd get extremely down on myself at times and think, "Why should I continue if all my hard work isn't giving me results?" However, I wanted these results so badly that I kept going and trusted in the process as my body slowly made its transformation. 
This quote helped me persevere: "It takes 4 weeks for you to see your body change, 8 weeks for your friends and family, and 12 weeks for the rest of the world." Trusting the process was difficult, but progress pictures helped me overcome the challenge. I might not have seen the changes in the mirror each day, but I could see them when I compared pictures. By the end, I was more optimistic, stronger, and overall a more positive person.
What supplements helped you? 
Kaged Muscle Supplements have made a tremendous impact on my journey. Clean Burn was the first Kaged Muscle supplement I purchased from Bodybuilding.com. I was looking for a fat burner that would not leave me feeling jittery. I gave this one a try and fell in love. 
My current Kaged Muscle stack includes:
What are your future fitness plans?
Fitness has taken me to great places, given me great opportunities, great friends, and so much more. And all of this has occurred in a single year. I can't imagine the possibilities that lie ahead of me in my future with fitness. I am currently a brand ambassador for Bodybuilding.com, Kaged Muscle Supplements, and Alpha Pack Fitness.
My goal is to continue growing with these companies and hopefully one day be a team athlete! I want to continue motivating and inspiring others to choose a healthy lifestyle. I want to help people understand that it is never too late to start their journey. If they set their mind to it, their dreams and goals are attainable. 
What suggestions do you have for people who want to transform their bodies? 
Be patient and trust the process. Your body will not miraculously transform overnight. I would also highly recommend not comparing your body to others. A diet or workout plan might work wonders for one person and completely fail for others. You must find what works best for you and your body. Find a balance and put in the hard work, and you will start to see the changes you want.

How did Bodybuilding.com help you reach your goals? 
I had heard my friends talking about Bodybuilding.com, but I had never taken the time to go online and see what it was all about. When I finally decided to log on, I was hooked. Reading through the articles and transformation stories made me feel motivated and inspired.
I decided to enter into my first "Transform For Life: 30 Days To Fit" challenge. I had a blast participating! This is when I found my passion to motivate and inspire others to live a healthy, fit lifestyle. I continued to enter Bodybuilding.com challenges, which kept me accountable for my goals and made becoming fit a fun process! I began to follow Kandace Hudspeth and her fitness lifestyle. She inspired me to help others in the way she was helping me! For the first time in my life I believed in myself and what I was truly capable of. Kandace was my first fitspiration! It was because of her that I came across Kaged Muscle Supplements, which give me the proper fuel and nutrition to power through my day and my workouts.