If you've ever gone to Disneyland on a holiday, experienced a flight cancellation during a brutal winter storm, or stood in line at 5 a.m. for a Black Friday sale, you know what it feels like to go to the gym in January! During this month, the volume of resolution-wielding gym members of gyms floods the workout floor like a virus gone unchecked.
You could just walk out the door and come back in February, but damn it, you've paid your dues too, and you've got a bunch of holiday meals to work off. If standing in line isn't part of your workout protocol, you'll need to know some basic survival skills to help you cope with the next month or two.
Here are my personal faves, each one tested and validated over many, many Januarys!
1. Look For A Specialty Club
Big-box gyms are like department stores, offering a bit of everything to get you in. Many are well-equipped and clean, but the downside is that they appeal to the masses. That makes them the most likely to be flooded come January, when even finding a parking space within the same zip code can become a challenge.
If you already know what activity you're looking to do, why not narrow your search of potential gyms to those that are more focused? Many of today's smaller gym options are niche oriented, focusing on CrossFit, MMA, yoga, hardcore weightlifting, and the like. Sometimes, you might even be able to find a hidden treasure such as a rock-climbing gym that also happens to contain a decent squat rack and a rack of dumbbells.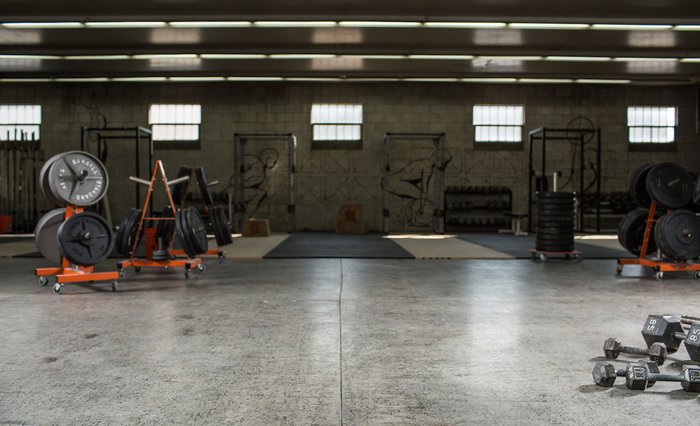 The smaller your facility, the more likely you'll get better instruction and have to put up with fewer zombies who have absolutely no idea what they're doing. You're also far less likely to have to sign a multiyear contract, meaning you won't be paying for a gym you may decide you no longer want to use.
2. Train During Off Hours
Here's one thing they didn't tell you at sign-up: The club is an absolute zoo during the after-work hours Monday through Wednesday. While the crowds taper off over the course of the week, standing in line for equipment and asking people how many sets they have left can lead to growing frustration.
While it may not be the best option for your schedule, getting your training in during your gym's off-peak hours is an option. Perhaps it's before work or school, which requires you to get up earlier but allows you to get through your day knowing the heavy lifting is already done. Or consider taking a long lunch at work, hitting the gym, and then eating at your desk or staying late at the office.
If you're a night owl, late-night workouts also help you avoid the rush so long as you don't consume a caffeinated pre-workout too late in the day.
3. Make Mondays And Tuesdays Your Rest Days
Be a nonconformist! Given that most folks start their workout week on Mondays, start yours on Saturday instead. The weekends are almost always the best times to avoid the crowds and use just about any piece of equipment you need.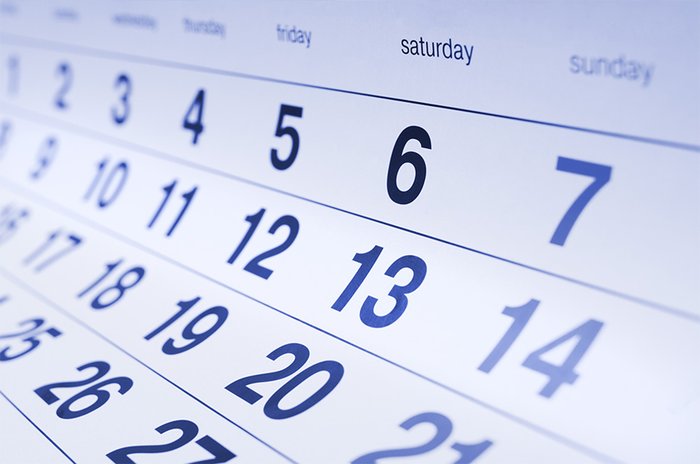 Sure, this requires some tinkering with your workout split, but it's really not that difficult to do. Essentially, you're simply taking off the worst days for crowds at the gym.
If you feel like exercising anyhow, perhaps you can do another activity like running, bicycling, or following along with one of the many at-home activities from the Bodybuilding.com library.
4. Learn Smart Exercise Substitutions
While there are lines for just about every piece of equipment during the evening hours at your local gym, the bench press in particular seems to be backed up like a line at the DMV. That's why I never ever do barbell bench presses at that time.
But that doesn't mean I'm missing out on chest day. While it may be nearly impossible to find a bench-press station, it's easy to find a flat bench and pair it with some dumbbells. Or I'll jump on any number of machine presses.
Essentially, you need to work around the crowds by learning exercise substitutions for your favorite go-to moves. Sure, each type of equipment is a little different, but switching up exercises because there's a crowd in front of you allows you to work in the same movement plane with a similar load without having to take a ticket and wait your turn. That's definitely better than nothing.
For ideas on how to make smart exercise swaps on shoulder day, check out "7 Rear-Delt Raise Variations for Muscle Growth."
5. Do Multiple Exercises On A Single Piece Of Equipment
Your gym is crowded, but you finally spot an open piece of equipment, and you pounce on it like a starving lion. But rather than doing just 3-4 sets and re-entering the jungle to fight with the rest of the pack over another machine or bench, consider planting a flag to mark your territory. In other words, perform multiple exercises right there so you no longer have to compete with the crowds.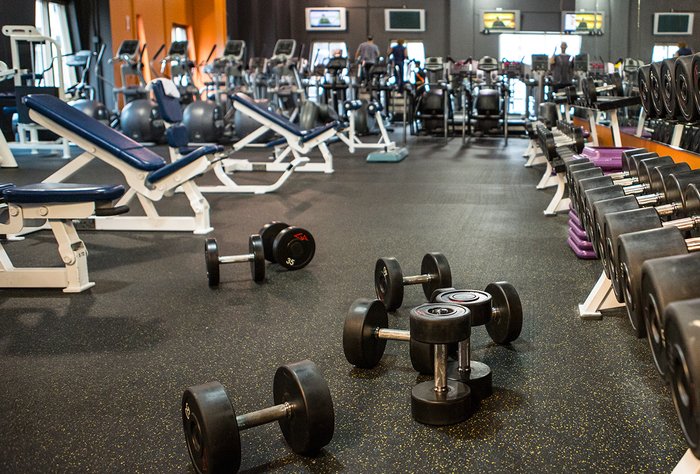 As a matter of fact, you can do an entire workout with just an adjustable bench and a variety of dumbbells, as long as you know the right moves. Here are some good options from Bodybuilding.com forum regulars.
Though I don't suggest you always limit your exercise library to that degree, you can easily do a number of movements in succession from one station before moving on to the next piece of equipment, even if you have to reorder the sequence of your training.
Besides the adjustable bench, another great station that allows you to do multiple exercises is the cable apparatus. When you're in a pinch, make full use of it.
6. Pick Your Locker Wisely
Most likely, you pick your day locker without much consideration; it's the one that's empty and clean. But you'll kick yourself later if you choose one that's in corner or one that's surrounded by folks who take up the entire bench—not to mention all day—to change.
It's hard to understand why Murphy's Law is always in effect when you're in there changing, but you can reduce the chances by picking a locker that's along a long row. Further, choose one that's fairly out in the open because most (I said most!) people prefer privacy when they're changing.

As an added benefit, you're also less likely to be a victim of theft, which does occur in gyms, especially if you don't use a lock.
7. Wait 'Em Out
Like animal migration habits, January crowds are seasonal. It's a sad truth that the gym population will start thinning out soon. So rather than bemoaning the returning flocks, give them a chance to fly away, after which more normal crowds will begin to reappear.
In the meantime, suck it up and use these tips to help you deal with the crowds. You're not getting points if you don't show up!