What is your role at Bodybuilding.com?
I started working at the Wisconsin warehouse when it first opened. I was part of the original crew that put the place on its feet. My manager, Troy, saw how much I cared about the company and believed I had great potential. He has helped me grow into my new role as inventory Lead.
As a lead I need to wear many hats including being a part of the safety team. We hold weekly meetings to address employee concerns, conduct weekly walkthroughs and find areas for improvement. No matter how big or small, we want to give our associates a voice and address any of their concerns.
What is a typical day like for you?
On a daily basis my supervisor George and I are the first ones in the door. In the morning we field the hot sheets (orders) and get everything ready for our inventory team so they can get to work as soon as they clock-in. Other duties include running cycle counts, discontinuations, and stock outs. At the end of the day I make sure the drivers get the last orders out, clean up the area, and shut down the systems on the replenishment side. I am usually the last one to leave.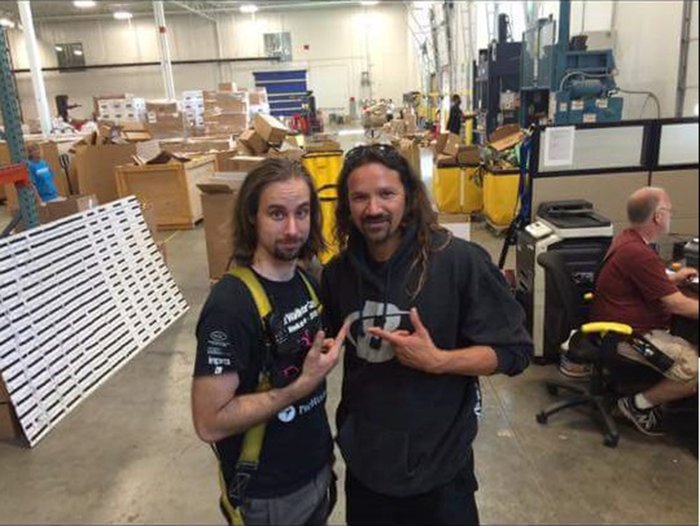 How does your job impact the customer
Everything we do here will reflect on the customers experience with the company. Our ability to ship quickly is impacted when inventory is off, items are damaged, or processes are broken. We work hard to ensure that there are no issues and the customers expectations are met or exceeded.
What keeps you motivated to do your job well?
When I do something, I want to do it right and do it big. I have seen a lot of change since opening the facility and I love witnessing the company grow. It's great to see where we were compared to where we are now and where we can go.
My high school sweetheart and fiancé, Mary, also motivates me. I proposed to her during a trip to Paris with the Effiel Tower as the backdrop- I had to go big!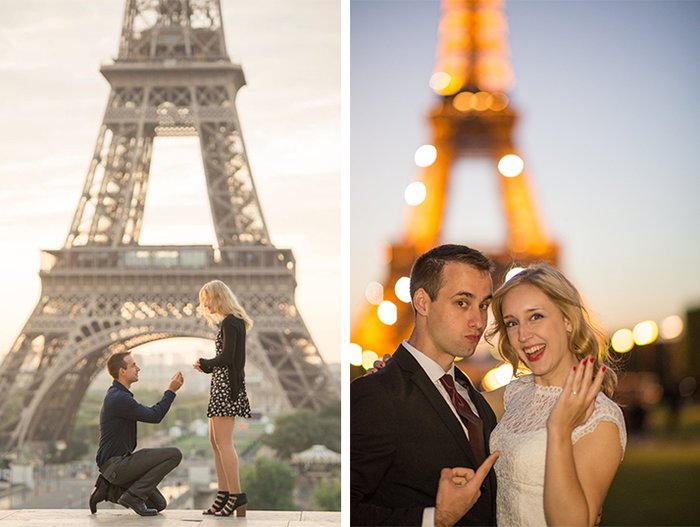 Tell us what it takes to work at Bodybuilding.com.
Things are always changing, so you have to be flexible, ready to work hard, and willing to try new things. I'd also say dedication and having the drive to continually improve are key.
Why did you choose Bodybuilding.com?
I wasn't always into fitness, but my buddies and I decided to try a Tough Mudder race 4 years ago. I turned to Bodybuilding.com to help me train for the races and loved the products and all the free information. As a kid who grew up not working out a lot, this changed my life. When the job opportunity opened up in my hometown it just seemed like a perfect fit.
Describe the relationship you've built with co-workers.
My other team leader and I enjoy watching movies together on the weekends. We have different tastes in movies so we often take turns watching a classic movie then something more current.
What is your favorite perk or aspect of company culture?
BB.com encourages its employees to stay active and to partipate in different events. It's great to work for a company that will sponsor my Tough Mudders events and I am proud to wear the company logo on my shirt at this year's event.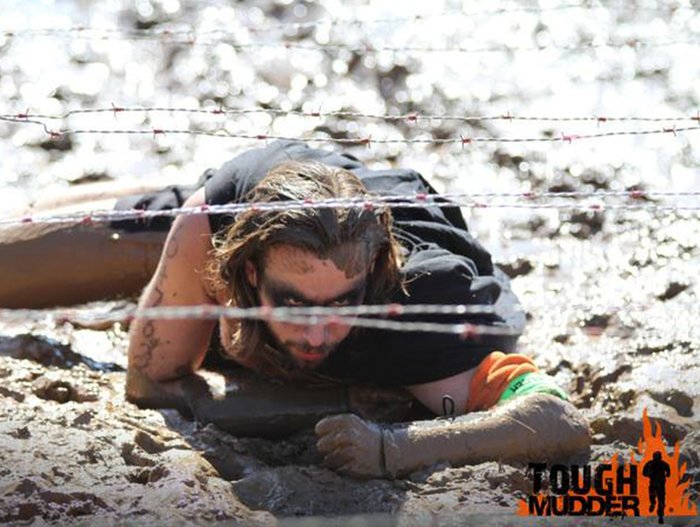 What motivates you to stay on track with your fitness goals?
Having workout buddies is the key to success for me. Competing in the team-oriented events with my brothers, friends, and fiancé every year really keeps me on track. Working out as a team can get you off your butt on those lazy days that you may not want to go to the gym. Training is also a chance to catch up and just hang out together.

Who is your favorite athlete or fitness inspiration?
My favorite fitness inspiration is Furious Pete. Pete has a YouTube channel with workout videos and eating challenges. He battled anorexia as a teen and eventually overcame it to become big, strong, and healthy. In high school I had a difficult time putting on weight and muscle, so I can relate to his struggles. Pete also beat cancer twice. Throughout his prognosis and radiation treatments he made a point to stay positive. I really admire how he never gives up and keeps on smiling. Pete is the man!
What is something very few people know about you?
I dress as a Stormtrooper for local charity and other events. It started when a buddy invited me to a Star Wars event at Discovery World. I dressed in his extra Stormtrooper costume to see what it was like. Kids and adults wanted to take pictures with me and talk about their favorite memories of the movie franchise. It was so fun and addicting that I made my own costume. I've made appearences at the Komen Race for the Cure and local Fourth of July parade giving high fives, dancing, and posing for photos. I started a YouTube channel, ThatDancingTrooper, to document my adventures.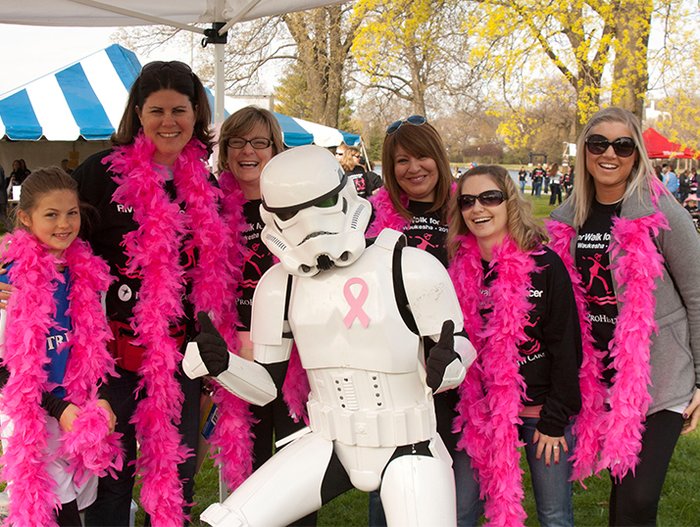 Thanks Tim! We are happy to have you at Bodybuilding.com!