Working enough vegetables into your diet can be tough, especially if you're not a fan. Don't torture yourself with raw, tasteless fare! These recipes from celebrity chef Robert Irvine will make veggie lovers out of the most finicky eaters.
1. Broccoli Orange Slaw
Because it's so rich in antioxidants and fiber, broccoli is a true nutritional powerhouse. With vibrant green broccoli as the base, this salad pumps up the protein with egg, adds a touch of sweetness with grapes, and includes a bit of crunch with sunflower seeds.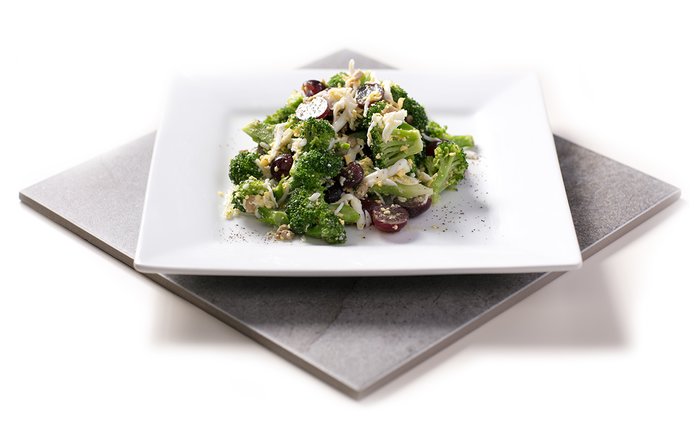 2. Pesto Carrot Salad
Colorful carrots are the stars of this pesto dish! When creating the pesto, feel free to make it your own. If you don't have marcona almonds on hand, add any kind of nut you'd like. Don't worry if your nuts aren't completely blended. The added crunch over the tender carrots makes for a perfect pairing.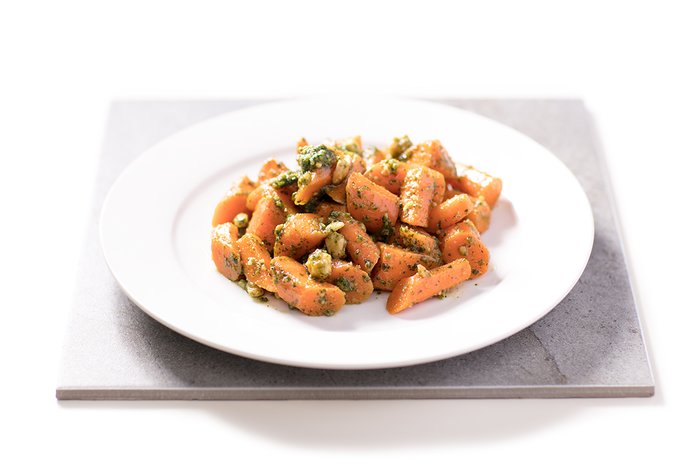 3. Creamy Beet Salad
The earthiness of oven-roasted beets makes them a great base for this salad. In addition to being a stellar source of potassium, they're hearty and take on a beautiful purple hue when plated. Combined with the essential oils of the orange and tangy taste from the sour cream, it's a dish you're sure to enjoy.