I come from a family that suffers from obesity and diabetes on both sides. When I was in elementary school, my mother became addicted to prescription drugs and was constantly in and out of jail until I graduated high school. If she wasn't in jail, she was at home doing pills.
Due to the uncertainty of my mother, my father basically raised me and my two younger sisters alone and we moved a lot due to financial hardships. This made it difficult for me to form friendships at school and was detrimental to my self-esteem. I had problems at home beginning at a young age that caused me to be shy and socially unconfident.
My father worked hard to provide us with everything we needed. Aside from that, there wasn't enough money around for us to participate in extracurricular activities. From middle school on, I was heavier than my peers and was made fun of for it. I was a junior size 14 at age 13.
I got my first weekend job at age 15 and was worked more hours during the school week at age 16. Because of my job, I was able to afford a car that enabled me to start boxing at a free community boxing club. I never had an official fight, but I loved training and sparring. I boxed my way down to a size 4 and 135 pounds.
Years later, I was juggling college and a full-time job while living on my own. I ate fast food for every meal and steadily gained weight again. When I realized my life wasn't going where it should, I decided to join the Air Force at 161 pounds in 2008.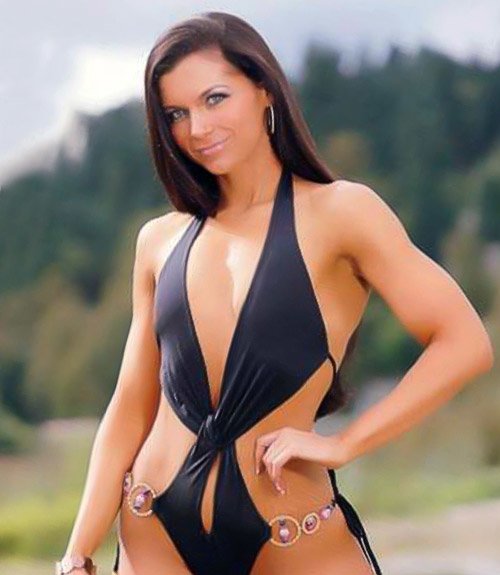 In 2010, I married my husband and we had a son. After dropping the baby weight, I quit worrying about what I ate. I didn't know what it meant to eat clean and only believed in cardio and fad diets. My husband and I still laugh about how I made pancakes out of pork rind crumbs because it was carb-free.
When my weight hit an all-time high of 176 pounds, I became so unhappy with myself that it radiated onto my friends and family. I knew that if my weight continued to rise it would be detrimental to my military career. It was time to change.
How I accomplished my goals
Kelsey Byers inspired me to lift and clean up my diet after I saw her transformation story on Bodybuilding.com. I reached out to her and she told me about her nutritionist Kim Porterfield at the Institute of Eating Management. A few weeks later, I signed up with Kim and dropped 10 pounds in two months from cutting out junk and eating clean.
When I hit a plateau, I started weightlifting to achieve the fit look I admired. Because I had no lifting knowledge, I hired a personal trainer to train with three times per week in May 2013. After seeing results, I decided to compete in an NPC bikini competition on October 2013. My trainer held me accountable, pushed me to work harder than ever, and I took fourth place out of eight deserving women.
Supplements that helped me through the journey
With Meal 1:
With Meal 6:
What aspect challenged me the most
My biggest challenge was trying to juggle my career, family, and new, healthy lifestyle. I still feel guilty when I have to leave my 4-year-old son to work out but it's important that I stay healthy, happy, and employed for him. It will all be worth it one day if he ever asks me to spot him.
My future fitness plans
I will compete again in the NPC bikini division in Arizona in July 2014. After that, I will take time off to build my foundation, add muscle, and learn more about bodybuilding. I want to compete in a national show next year. Regardless of competing, I want to stay fit and healthy for the rest of my life.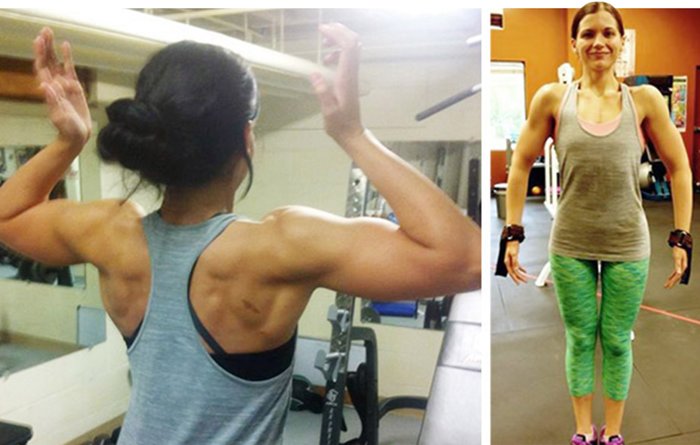 Suggestions for aspiring transformers
Re-create your favorite cheat meal at home with better ingredients.
Go to a gym class with a friend and make it a weekly habit.
You won't see progress overnight, but that's not an excuse to give up.
It's fine to admire physiques, buy your primary goal should be to create the best you.
How Bodybuilding.com helped me reach my goals
Bodybuilding.com is where I first realized that it was possible for me to build a fit body. I still anxiously await weekly updates for transformation articles. I've probably read every female transformation on the site!
Brooke's Top 5 Gym Tracks
"Limbo" by Daddy Yankee
"Talk Dirty" by Jason Derulo
"The Monster" by Eminem (Feat. Rihanna)
"Puttin' On the Ritz (Club Des Belugas Remix)" by Bebo Best and The Super Lounge Orchestra
"Get Busy" by Glasses Malone (Feat. Tyga)
Thanks
To my family and friends who showed so much support through my transformation!