Anthony Boon spent most of his teenage years in England playing sports, including squash and cricket. He was always slightly overweight, but it was never a serious issue or threat to his overall health.
At age 17, Anthony suffered from a lower-back injury that sidelined him from all activity. As a result, the weight began to pile on, and with it came poor eating habits. By the time he started his first job, the intense food cravings weren't just a problem, but a crutch for getting through daily life.
"It had reached the point where food was my only high point and comfort," Boon says. "It was the only joy I could rely on."
His social life also took a hit, as it was becoming increasingly difficult for him to find clothing that fit. He spent hours looking in the mirror, unsatisfied with what he saw.
"In the end, staying at home in front of the computer or TV was the safest thing to do, and eating was the only good company," he recalls.
But that wasn't the life this former athlete wanted for himself.
This is Anthony's story.
Snapshot: Anthony Boon   
Height: 5' 11"
Weight: 160 lbs.
Occupation: Retail Supervisor
Location: Isle of Wight, England
Social Links: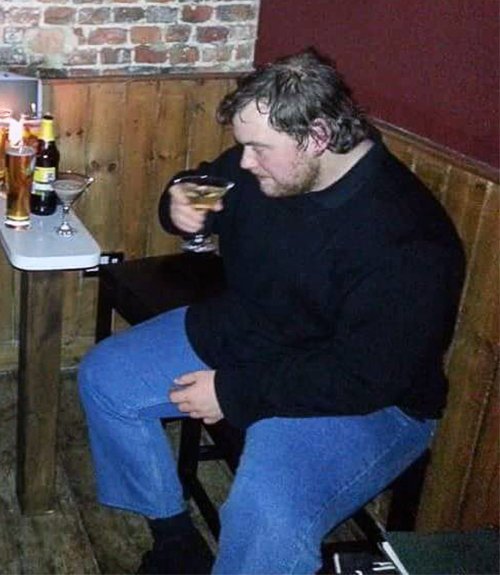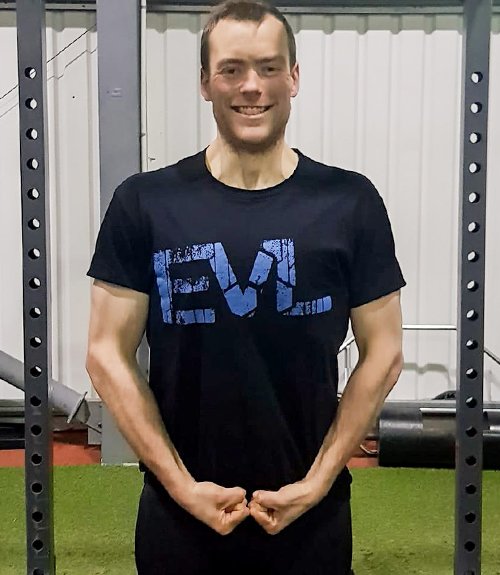 What was the wake-up call that propelled you into this transformation?
When a nasty lower-back injury left me immobile for a long time, I lost my motivation and the weight came on rapidly. I started working a new job and developed some terrible habits en route to my heaviest weight of 308 pounds at age 26. I realized something had to change when it was tough to enjoy any sort of social life or participate in the sports I enjoyed most. But then a friend introduced me to playing badminton. I was at my worst, physically, and I realized that I'd be a much better player if I lost the weight.
How did you accomplish your goals?
I had failed diets previously due to lack of real ambition, knowledge, or a plan. So, this time I went out and purchased an indoor racing bike. I used it for an hour a day and frequently changed the routine. For me, it was motivational to use something that I invested in, and I just flat-out enjoyed it, too.
For nutrition, I used a homemade spreadsheet calculator to keep count of how many calories I burned and consumed each day. And I started reading food labels for the first time. I went from eating more than 6,000 calories a day to 2,000 by dropping one bad habit each week. In the first week, I gave up energy drinks. The next week, I stopped snacking on sweets. I continued this pattern for six weeks.
What supplements did you use?
Post-workout: PhD Diet Whey protein powder (2 scoops) with low-fat skim milk
Pre-workout: EVL BCAA Energy
L-Carnitine: EVL carnitine 500 (1 tablet, 3 times a day) for weight management
What motivated you to keep going?
In one year I lost 98 pounds. My clothing size dropped from XXXL to large. I was thrilled to wear what I wanted and feel good about myself again. The buzz I felt from the progress was stronger than the lure of my old ways. It became addictive and fun, especially when my clothes started to get baggy and day-to-day movements became much easier.
What was the hardest part of your journey?
For the first two years, badminton, walking, and hiking were my main activities. I lacked the confidence to step into a gym. I finally did three years into my journey, and it was the best decision I ever made. The joy I derive from my gym workouts always keeps me going back for more. I would normally go two or three weeks at a time without eating anything "bad," but there were days when the diet was hard. If I cheated a little at the movies or out with friends, I made sure to go harder in the gym the next day.
What are your goals going forward?
Due to my lifelong passion for sports and physical activity, I am considering a career as a personal trainer. I would love to be able to put my knowledge and experience to good use and aid others in their own mission to live a healthier lifestyle.
Now, I go to the gym 5-6 days per week. My approach is to stay lean and build a strong, athletic physique. The weight on the scale is not as important as it was, but I still like to track my caloric, protein, and water intakes to ensure I'm on the right path with respect to my goals.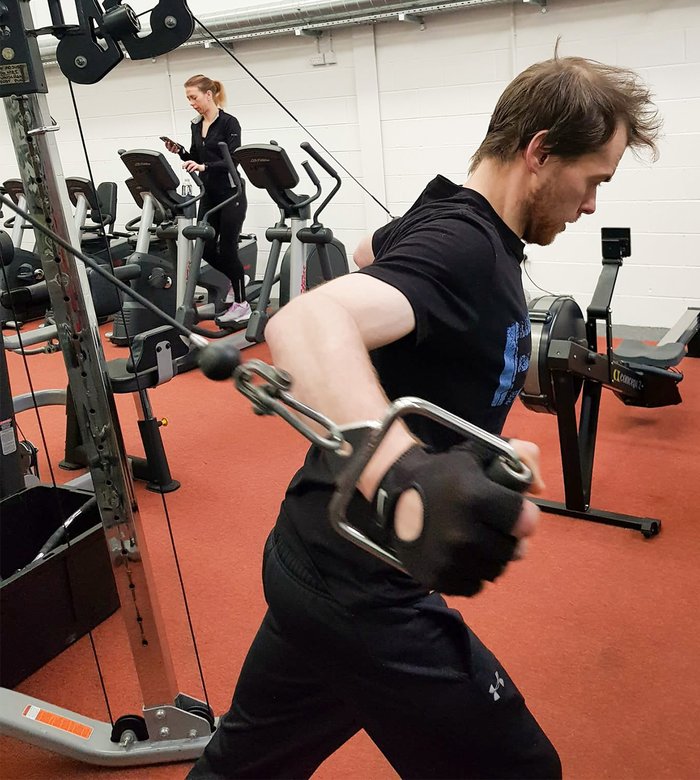 Do you have any suggestions for aspiring transformers?
No matter how you are progressing, keep after it until you reach your goal. I've found that consistency with your caloric intake and activity level is key. And don't deprive yourself of a day off here and there. It's important to not only have a diet plan, but to also build a routine that you can follow for years to come.
How did Bodybuilding.com help you reach your goals?
Bodybuilding.com was the first place I turned to for my supplements and protein snacks and shakes. When a friend recommended them to me as a new gym goer, I was glad to see awesome prices. Since then, I have continued to buy my supplements through Bodybuilding.com. The shipping and service is spot on every time I place an order!