What's the point of working out hard and being consistent if you can't find ways to enjoy your favorite treats every now and then? That's my goal—to keep creating delicious recipes that will inspire you to make the most of your favorite foods.
If you love pancakes and waffles, these recipes will help you indulge in this treat, and feel good about it, too.
1. Dymatize Vanilla Protein Pancakes
I created this particular flapjack stack as an homage to my love of donuts. By using vanilla protein powder as the base and topping it off with the You Fresh Naturals Jelly Donut Muscle Butter, I satisfied my donut craving—and got a nice serving of protein at the same time.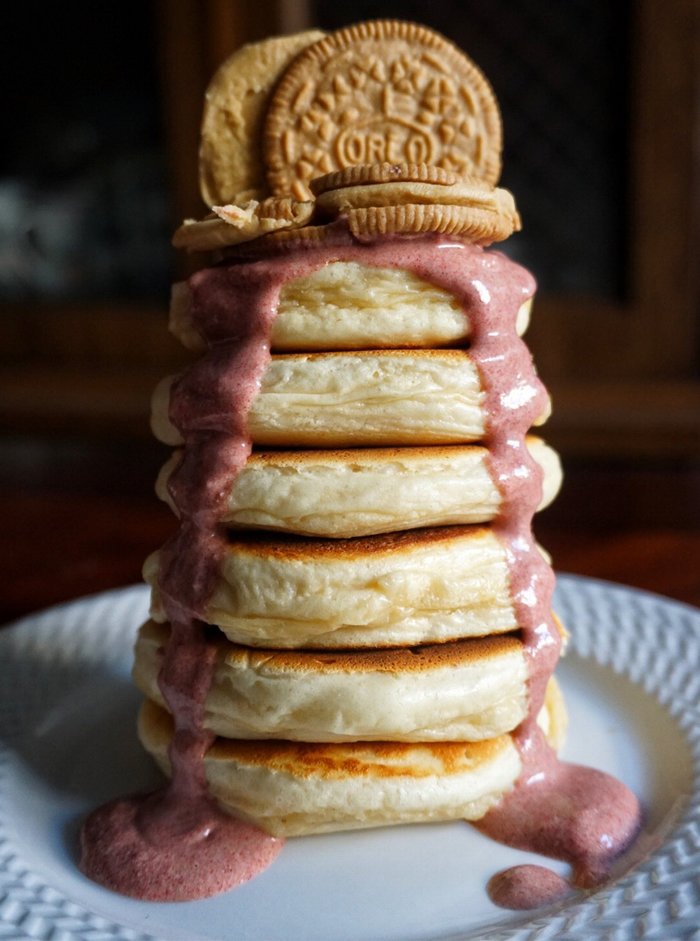 2. Dymatize Pumpkin Protein Pancakes
Vanilla protein powder complements the pumpkin nicely, and the pumpkin spice birthday cake topping adds another awesome layer of flavor.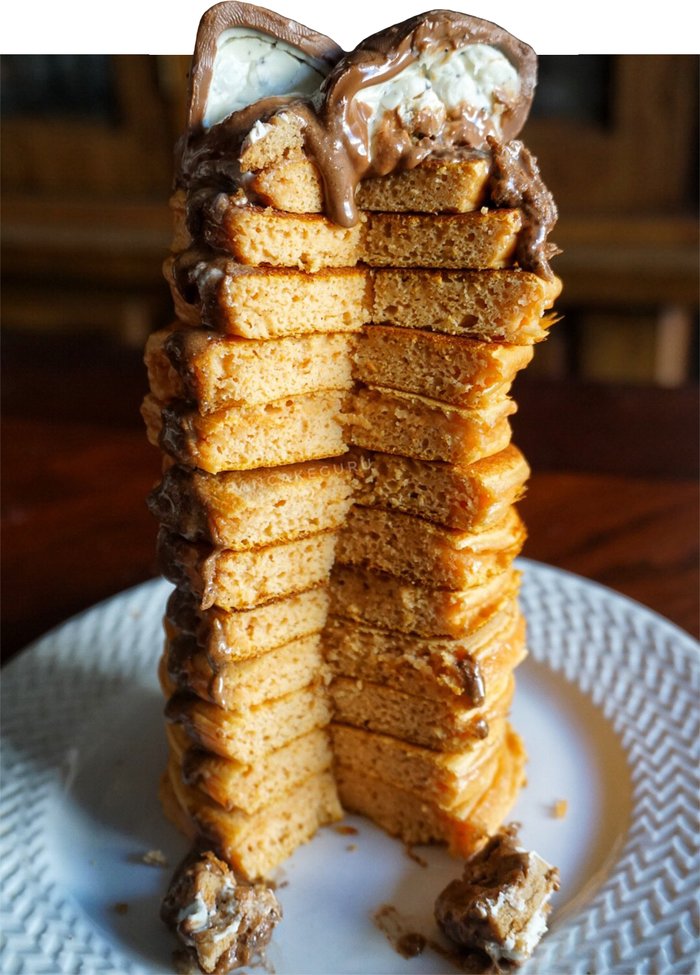 Dymatize Elite 100% Whey Protein
Delicious, High-Quality, Fast-Absorbing, Anytime Protein!
3. Dymatize Peanut Butter Chocolate Protein Mug Cake
The sponginess of this mug cake is what I like best. The Death by Chocolate drizzle complements the mug cake's texture and enhances its flavor to make this an irresistible breakfast dish.
4. Dymatize Pumpkin Spice Protein Waffles
Waffles need love, too, so what better way to show them love than applying my "stack 'em high" technique to them. Protein waffles are just too delicious to be left off my page.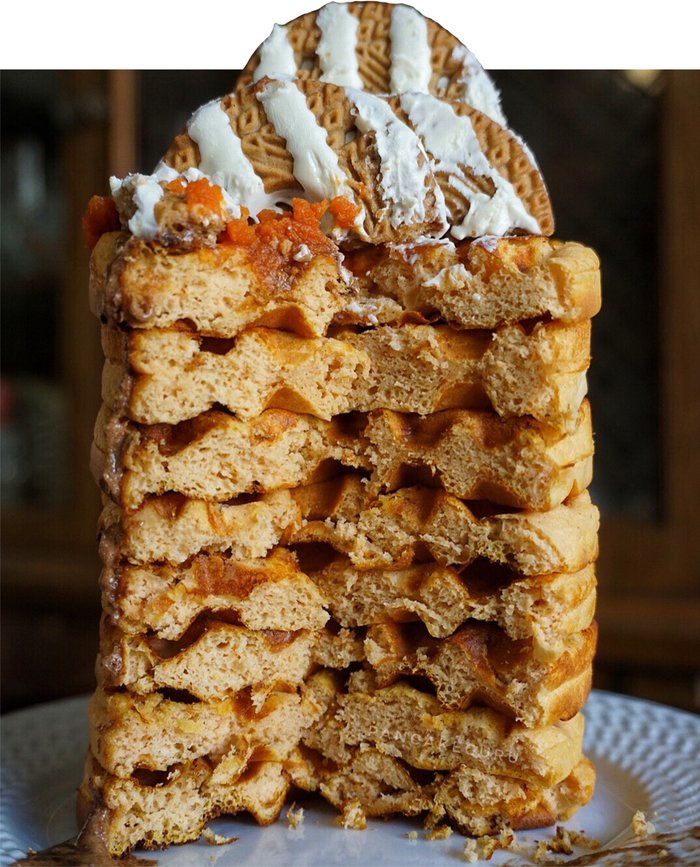 5. Ghoulish Dymatize Vanilla and Ube Protein Pancakes
This pancake recipe, which uses sponge cakes made with purple yam, or "ube," is something I've always wanted to try. I'm happy with how it turned out, love the color, and can't wait to try it again.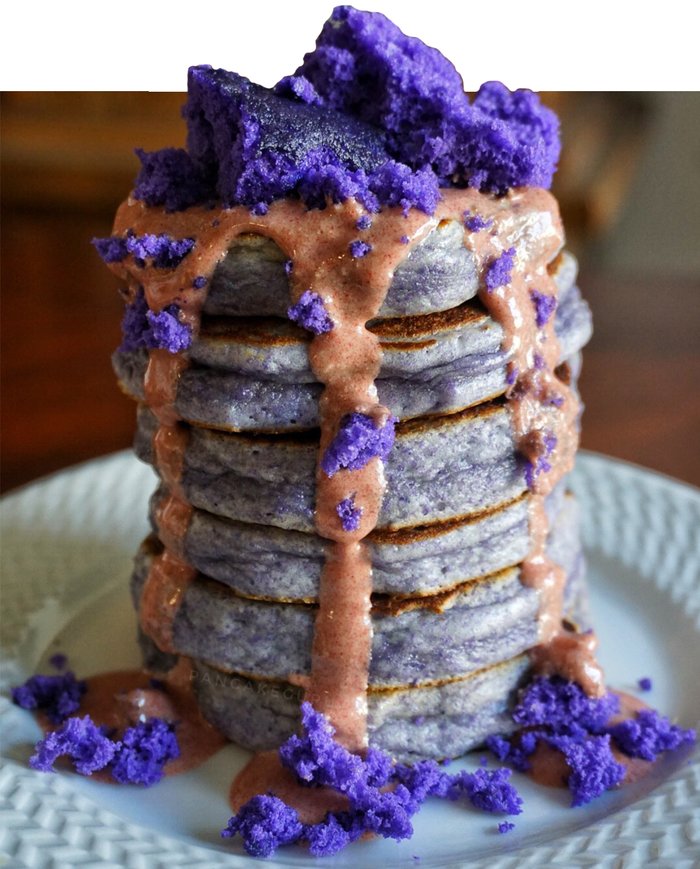 6. Dymatize Banana Peanut Butter Protein Pancakes
Recreate your childhood with this classic combination of banana and peanut butter.