The wise scientists working with the American Heart Association stress that we should be eating at least two 3.5-ounce servings of non-fried fish every week to keep our hearts beating strong.[1] Fish, both large and small, have a nutritional profile not seen in more popular meats like beef and chicken. In particular, they are a great source of healthy omega-3 fatty acids.
Here's to a summer where the healthiest seafood is a regular fixture on your menu. These three catches of the day are ultra-nutritious and each star in a recipe full of seasonal flare.
1. Mussels
In an era when we must fret about making the right seafood choices for both our health and the health of the planet, you can rest easy knowing that mussels nail it when it comes to nutrition and sustainability.
It's no exaggeration to call mussels a miracle from below the waves. These shelled packets of nutrition supply ample amounts of muscle-building protein (20 grams in a 3-ounce serving), must-have omega-3 fatty acids, iron, B vitamins, and the antioxidant selenium.
And, these mollusks are one of the cleanest proteins around. When commercially farmed, mussels require no supplemental feed like salmon and tilapia do. In fact, mussels make the ocean cleaner by filtering particulates from the water. Since they don't mind being crammed together, they also produce a lot of nutrition in a very compact space.
And if that isn't enough to convince you to add them to your diet, mussels are very inexpensive compared to many other seafood options. They're also easy to prepare.
Beer Steamed Mussels
Cooking mussels requires little more than steaming them in some liquid until they pop open. How easy is that? In this recipe, beer serves as a tasty alternative to water or wine. Serve with some crusty bread for sopping up the briny liquid, and you've just created a restaurant-worthy dish for a fraction of the price.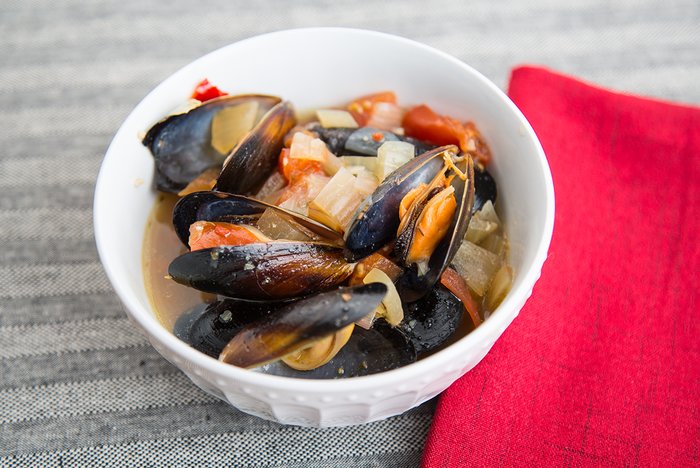 2. Rainbow Trout
With a milder flavor than salmon, rainbow trout is a good option for people who find other fish too, well, fishy. Nutritional merits include plenty of high-quality protein, bone-strengthening phosphorus, and omega-3 fats.
Omega-3 fats fend off a range of ailments like heart disease, but recent research shows that little of this fish is ending up on American dinner tables.[2] So buck the tide and grill up some tasty rainbow trout this summer. Almost all trout sold in stores is farmed, but you can limit the damage to the environment by choosing trout grown in land-based tanks by North American fish farmers.
Grilled Trout with Charred Corn Salsa
Rainbow trout fillets are a convenient, inexpensive, and nutrient-dense option for outdoor cookery, and a flame-licked salsa gives this dish an unmistakable summer vibe. If you're using wood skewers for grilling your tomatoes, make sure to soak them beforehand in water for at least 20 minutes to keep them from burning.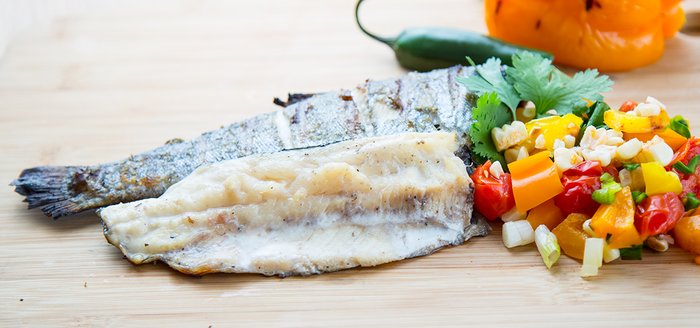 3. Mackerel
Every bite of this rich-tasting fish brings boatloads of omega-3 fats, muscle-sculpting protein, B vitamins, and hard-to-get vitamin D. Fresh mackerel is not always available, however. If you can't find it, look for whole smoked mackerel or smoked fillets. They are ready to eat and can quickly add a nutritional punch to salads, pasta dishes, grain bowls, sandwiches, and dips.
Farmer's Market Mackerel Salad
This salad is full of fresh flavors and inspiring textures. The fact that it doesn't requite cooking will keep your kitchen cool when summer temperatures begin to soar. If you're looking for a few carbs to help power your workouts, toss some roasted baby potatoes into the salad.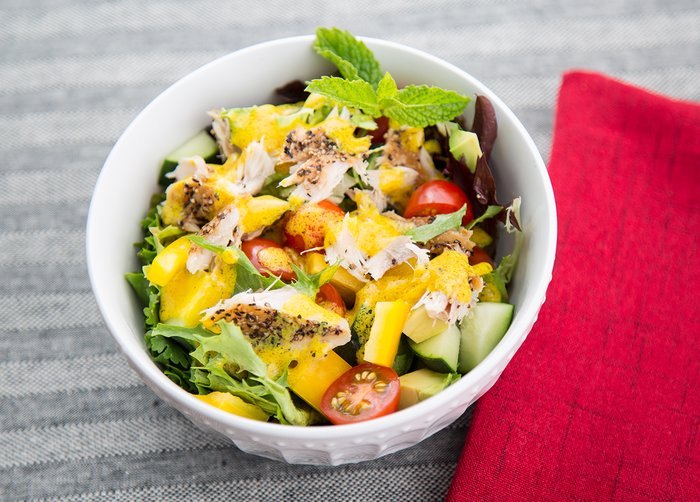 References
Rimm, E. B., Appel, L. J., Chiuve, S. E., Djoussé, L., Engler, M. B., Kris-Etherton, P. M., ... & Council on Cardiovascular Disease in the Young. (2018). Seafood Long-Chain n-3 Polyunsaturated Fatty Acids and Cardiovascular Disease: A Science Advisory From the American Heart Association. Circulation, CIR-0000000000000574.
Thuppal, S. V., von Schacky, C., Harris, W. S., Sherif, K. D., Denby, N., Steinbaum, S. R., ... & Bailey, R. L. (2017). Discrepancy between Knowledge and Perceptions of Dietary Omega-3 Fatty Acid Intake Compared with the Omega-3 Index. Nutrients, 9(9), 930.