Summer is here and with it comes hotter temperatures and delicious fun. But the gauge on the thermometer isn't the only thing increasing these next few months. With summer comes an increase in temptations as picnics, outdoor events, vacations, and high-calorie treats kick into full swing. You want to enjoy yourself, but you don't want to undo all your hard work in the gym.
Lucky for you, fruit is a low-calorie option to satisfy your cravings. Consuming fruit is a great way to load up on vitamins and minerals. The water content of most fruits exceeds 80 percent, so it's also a delicious and healthy way to stay hydrated.
Here's a list of the top four summer fruits to keep your body healthy, fit, and hydrated.
Blueberries
Blueberries can serve as a sweet and satisfying summer snack, or provide that extra sweetness in your morning oats. A great source of antioxidants, blueberries are also full of vitamin C, which helps support a healthy immune system.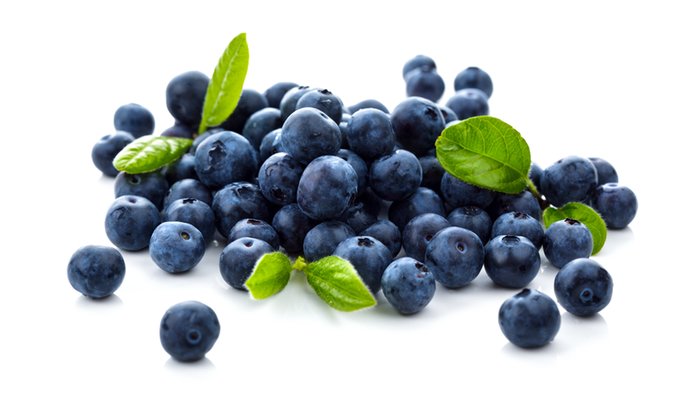 As if that wasn't enough, research indicates consuming bioactive compounds found in blueberries may improve insulin sensitivity, which could support a healthier glucose metabolism.[1] Translation: When you consume carbohydrates, your body has a better idea of what to do with them.
At about 85 calories per cup, these plump, potent berries pack a powerful nutritional punch. Top your next batch of protein pancakes with a few of these berries to pump up your nutrition…or should I say plump up your nutrition.
Pineapple
In some cultures, the pineapple is a symbol of hospitality, so why not welcome pineapple into your life this summer? With its tropical tastiness and versatility, pineapple is a guaranteed fan favorite.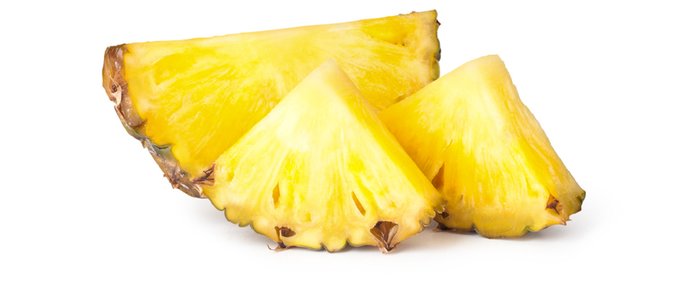 In addition to its versatility, the pineapple is a nutrition powerhouse with more vitamin C per serving than an orange. Pineapples are also an amazing source of manganese, an important micronutrient for immune health, as well as the B vitamin thiamin, to help give you the energy you need to enjoy some fun in the sun![2]
Whether you use it as a pizza topping or add it to your protein smoothies, pineapple is a surefire way to include sweetness in your summer diet. And, with less than 100 calories per cup, this summer fruit can be indulged in without breaking the calorie bank.
Tart Cherries
These small but mighty fruits are bursting with powerful antioxidants and vitamins. Sure, these positive effects can enhance your overall health, but it appears tart cherries may even have the power to improve your workout performance.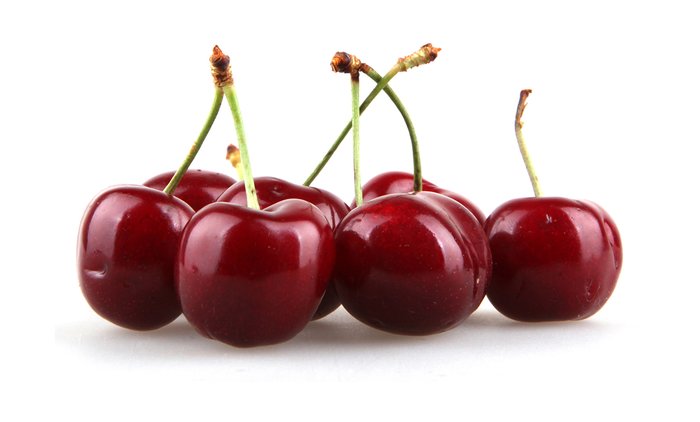 Researchers examined the effects of consuming tart cherry juice immediately after aerobic and anaerobic activities. The results indicate consuming tart cherry juice may alleviate muscle soreness and inflammation associated with intense training.[3]
Need to bolster your recovery? Look no further than tart cherries to fuel your body with a myriad of health and performance benefits. Heck, your muscles are practically begging, "Pretty please with a cherry on top!"
Watermelon
Watermelon is a classic summer staple, and rightfully so. Watermelon consists of more than 90 percent water, making it a delicious choice to beat the heat and stay hydrated.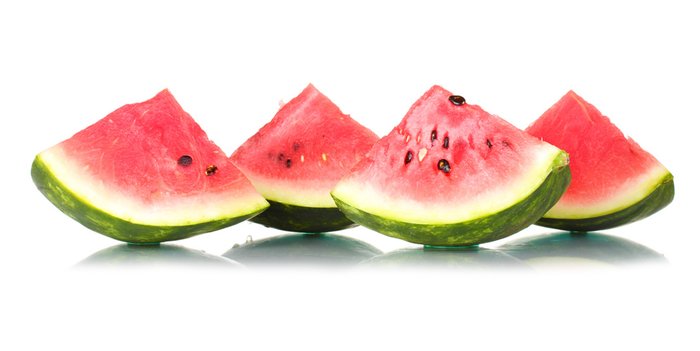 But did you know watermelon may also help your performance in the gym? Watermelon contains an amino acid known as citrulline which can improve blood flow and decrease muscular fatigue and soreness.[4]
If you're looking for a new take on this fruity classic, try adding diced watermelon cubes to a bed of arugula and top with olive oil, balsamic vinegar, and feta cheese, for a sensational summer salad. Your muscles and taste buds will thank you!
Summer is the perfect time to enjoy the benefits of fresh, delicious fruits, while still indulging in all the outdoor fun. A diet that includes fruit can assist you with reaching your weight-management, fitness, and performance goals. So load up your backpack, fill up your cooler, or replace your pre-workout snack with one of these mouthwatering summer treats.
References