You're used to throwing a scoop of protein powder into your pancake batter and using stevia to cut back on sugar, but these Signature recipes take healthy transformations to a whole new level. Whether it's tangy BCAA cocktails, unique baking tips, or favorite childhood treats, we'll show you how to make your favorite recipes low carb, high protein, and full of flavor to keep your macros on point as you head into summer fun.
Strawberry Virgin Margarita
As the temperature warms up and the days grow longer, our heads fill with images of relaxing on a beach with an ice-cold drink. If you can't get your toes in the sand, this healthy and refreshing blended strawberry margarita is the next best thing. Made with freshly squeezed juices and our tangy Signature Cherry Limeade BCAAs, this summer mocktail is sure to become your favorite weekend escape.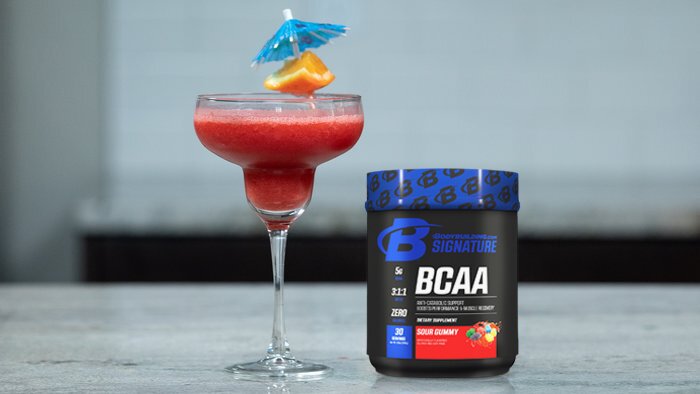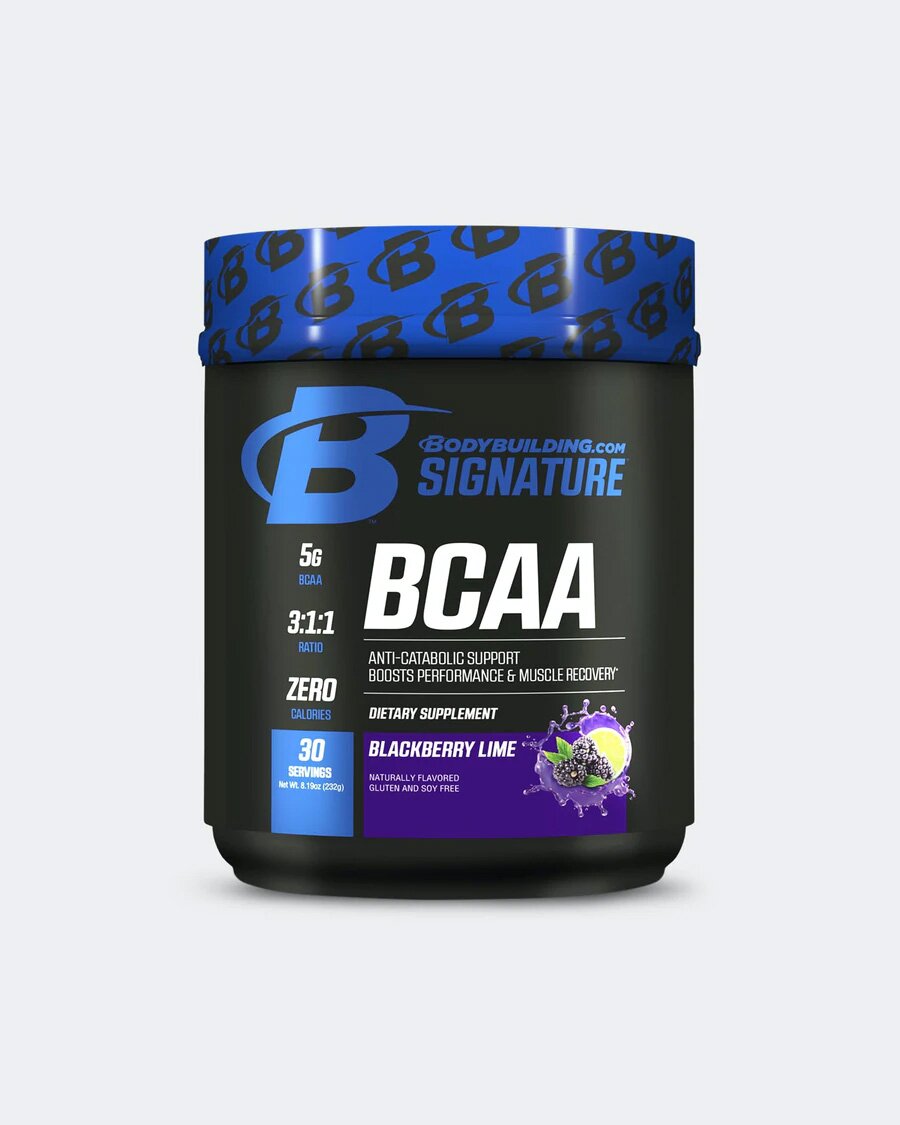 Bodybuilding.com Signature BCAA
Mango Creamsicles
What's better than a classic childhood treat on a hot summer day? A treat that's as good for you as it is satisfying. Made with real mango and dairy-free coconut cream, these creamsicles are made even better with the addition of Tropical Pineapple-flavored BCAAs to help your body recover after a tough workout or while you relax and unwind in the summer sun. Sweet and creamy, tart and tangy, it's tough to beat these healthy frozen treats!

Chocolate Quinoa Energy Bites
These chocolatey energy bites are a great way to use up leftover cooked quinoa and they come together easily with only a few healthy superfood staples. Between the almond butter, dark chocolate, honey, and quick oats, you might already have everything you need for these quick on-the-go treats. Throw a couple in with your lunch for an afternoon energy boost, or bring them with you to the gym for a pre- or post-workout snack.

Oatmeal Snickerdoodle Protein Cookies
These cookies have the best of both cookie-flavor worlds: warm, comforting oatmeal and rich, buttery snickerdoodle all in one healthy protein treat. Made with nutty coconut flour, cashew butter, and our tasty new Signature Oatmeal Cookie 100% whey protein powder, these low-carb cookies may taste like they'll break your macros, but we promise you can enjoy them guilt free.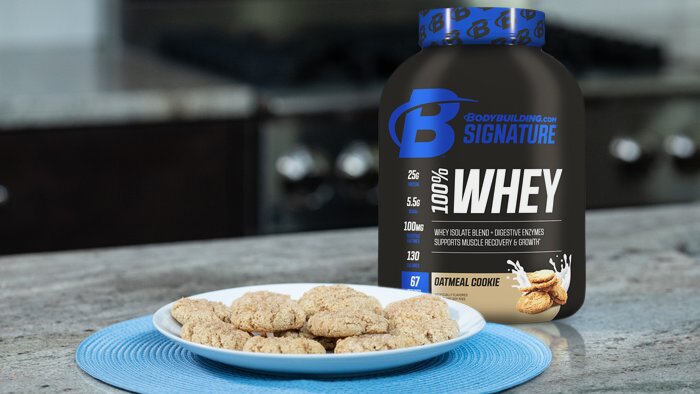 Peanut Butter Banana Protein Bread
You already know you can repurpose old bananas to make banana bread, but chances are your current recipe is high in sugar and loaded with extra calories. Try this inventive take on a baked favorite that uses creamy peanut butter, Greek yogurt, and Signature Oatmeal Cookie 100% whey protein to give you tons of flavor without a lot of added calories. Spelt flour provides extra vitamins, fiber, and minerals, while stevia keeps the carb-to-protein ratio in check and makes this tasty bread healthy enough to serve for breakfast.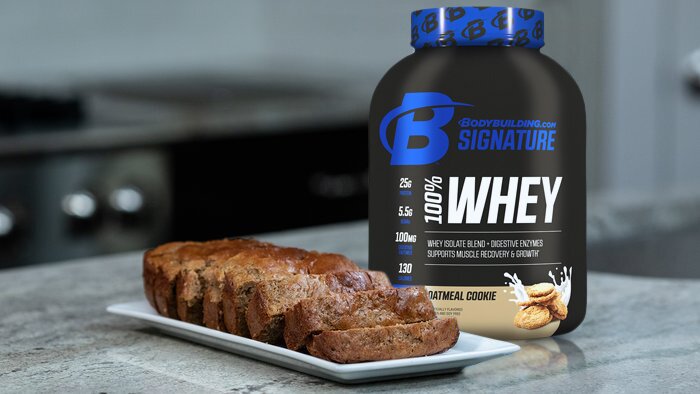 Bodybuilding.com Signature 100% Whey Protein
Blueberry Oatmeal Banana Muffins
Blueberries, bananas, oatmeal—it's like all your favorite breakfast foods at once! These healthy breakfast muffins use protein powder and quick oats for their base, making them both gluten free and high protein in one fell swoop. The recipe calls for fresh blueberries, but you can also use frozen. Just thaw them ahead of time so you can easily whip up a batch and have warm, delicious breakfast muffins in less than 30 minutes.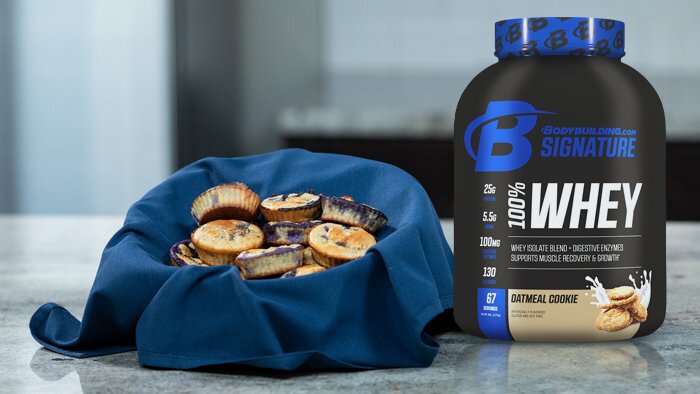 Healthy Homemade Jello
If the last time you had jello was when you were 10 years old and had your tonsils out, it's time to give this childhood treat another shot. Using unflavored gelatin and Signature BCAAs means you can control the sugar content and the flavor, and using coconut water adds extra vitamins and minerals to an already healthy and refreshing summer treat.