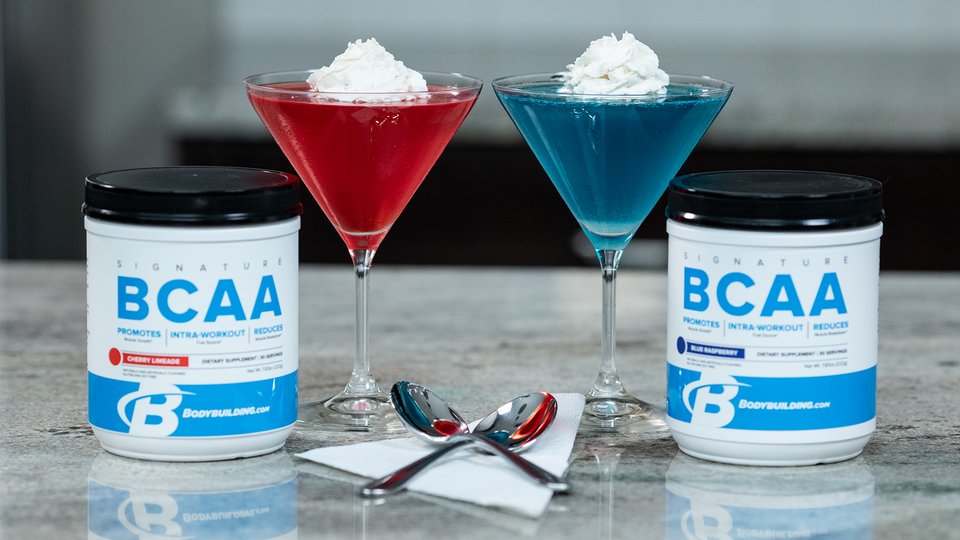 If the last time you had jello was when you were 10 years old and had your tonsils out, it's time to give this childhood treat another shot. Using unflavored gelatin and Signature BCAAs means you can control the sugar content and the flavor, and using coconut water adds extra vitamins and minerals to an already healthy and refreshing summer treat.
Ingredients
1½ cup coconut water, unsweetened
1 tbsp gelatin powder
1 tbsp honey
2 scoop Bodybuilding.com Signature BCAA
Directions
Heat coconut water in a medium saucepan on medium-low heat.
Sprinkle gelatin powder over water and stir to dissolve as you bring to a simmer.
Once gelatin is completely dissolved, turn off heat and add honey if using. Add BCAAs (Cherry Limeade, Blue Raspberry, or flavor of choice) and stir until dissolved.
Pour mixture into an 8x8 square baking dish and refrigerate until jello is set, about 2 hours.