Most editors remain behind the scenes, sort of like Oz pulling the levers behind the curtain in the Emerald City, to make all of our writers look nearly flawless. But you'll often see senior editor Cassie Smith penning an article herself, especially when it comes to CrossFit training and women's health and fitness.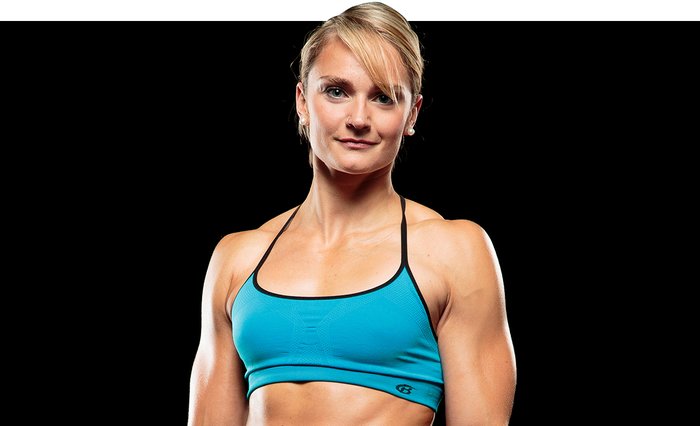 Cassie has edited and written hundreds of manuscripts during her time with Bodybuilding.com. Below are six of her favorite pieces.
Read Cassie Smith's bio to learn more about her.
"Of all the articles I've written, this one is probably my favorite. I love that it struck a chord with my fellow lady lifters and got so many shares. Here's to women encouraging women!"
"This article made my list because it was the first time I went to the Olympia in Las Vegas. I got to see Dana Linn Bailey win the first-ever women's physique Olympia contest! It was pretty sweet."
"Because I work in the fitness field, I get a lot of questions about the best diet or meal plan. My answer: the one you can stick to. We get so caught up in quick fixes and hardcore diets that we forget the importance of long-term health and wellness."
"I'm sure other women identified with this article the way I did. We spend so much time worrying about a number that really doesn't mean anything. There are so many ways—better ways—to measure success in fitness. The scale should be at the bottom of the list."
"Karina Baymiller's honesty about her transformation from ultra-shredded fitness model to strong powerlifter is brave and inspiring. I'm so proud to have worked with her on this piece."
"It's not every day you get to meet your favorite fitness personality, let alone work with her to create an entire video trainer! I'm so pumped about the success of this program and how many lives it has helped change."
Best-Selling Women's Products