Raise your hand if you absolutely obsess over peanut butter but have to limit yourself so you don't sacrifice your hard work in the gym. Sound familiar? Now imagine that you can have all the peanut butter flavor with virtually none of the fat.
That's precisely what you get with PBfit: 87 percent less fat and a third fewer calories than regular peanut butter. You've probably tried this peanut butter miracle in your protein shake or sprinkled over oatmeal to stay on point with your macros, but why stop there? With these six recipes, you can add that delicious peanut butter taste you crave to all your favorite meals without spilling over on your calories.
Green PBfit Smoothie
At only 250 calories, this gluten-free, dairy-free, low-fat, vitamin-blended green smoothie is different from most blended shakes in that it has a perfect balance of carbs and proteins. Whip it up for an on-the-go morning meal, or use it as your go-to post-workout snack.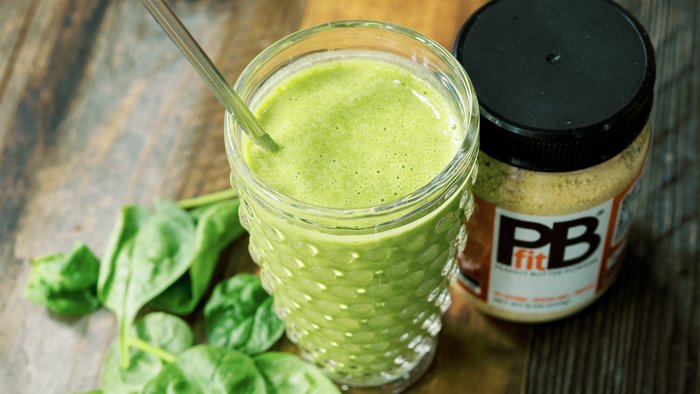 PBfit Gluten-Free Pancakes
If you have a bit more time in the morning, or if you're looking for a high-protein alternative to your favorite breakfast treat, these gluten-free pancakes are the way to go. Made with a delicious, nutty combination of oat flour and PBfit, and sweetened with organic agave, these easy low-fat pancakes are full of complex carbs and bursting with peanut-butter flavor. Make them in the morning to start your day, or save them for a quick pre-workout snack. Morning, noon, or night, these pancakes are perfect for the occasion.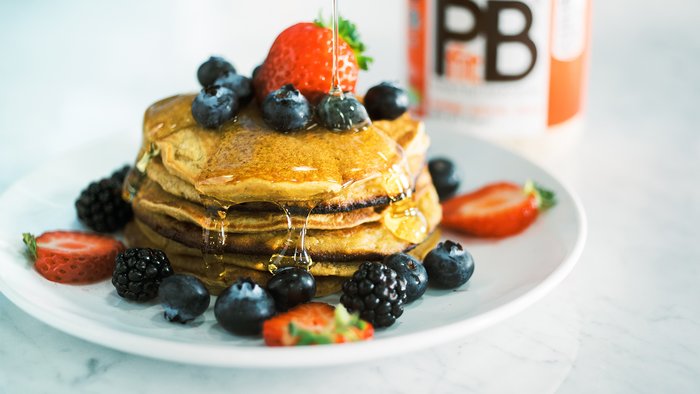 Pad Thai Chicken
Have you gotten into a rut with your chicken and rice and need a quick gluten-free alternative to the classic post-workout meal? This tasty pad thai chicken is guaranteed to satisfy your peanut butter craving and boost your lunchtime brown-bag game. Using coconut milk and PBfit as the base of a light peanut sauce, this dish is dairy free and lower in calories than your favorite takeout but still packed with protein and tons of flavor.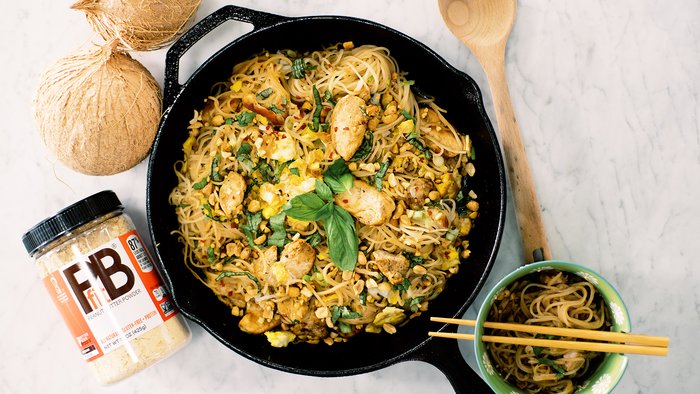 PBfit Peanut Butter Powder
Contains 9g of protein per serving to support muscle growth & recovery* 87% less fat and 1/3 the calories of traditional peanut butter*
PB Avocado Delight "Nice" Cream
Although you've probably never thought to mix peanut butter and avocado, once you've tried this recipe, you'll wonder how you ever lived without this combo. A low-calorie alternative to store-bought ice cream, this decadent—yet healthy—"nice" cream gets its creaminess from rich coconut milk and avocados, which you won't be able to taste over the yummy peanut-butter flavor sweetened with agave. Fresh lime juice adds a bit of tang and keeps this colorful dessert vibrant so your eyes and taste buds can both enjoy it.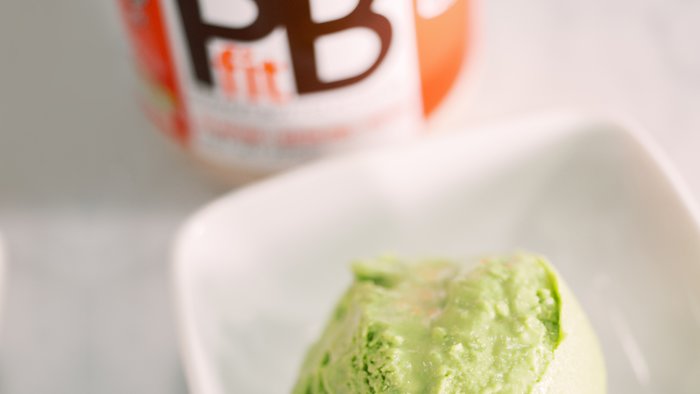 PBfit Burger
Just when you thought you knew every peanut-butter trick in the book, this burger comes along. Peanut butter can work in either sweet or savory dishes, and this delicious version of a classic proves it. Seasoned with salt and pepper and topped with rich, smoky bacon and cheddar cheese, these peanut butter burgers are an easy, mouth-watering addition to any backyard barbecue. You'll never look at a burger the same way again!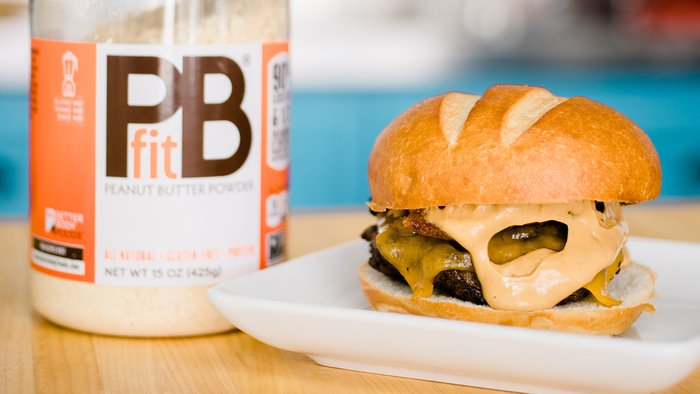 Chocolate PBfit No-Bake Cookies
It's hard to find a gluten-free, dairy-free, egg-free cookie, but that's exactly what you get with these chocolatey peanut butter no-bake cookies. Made with superfoods like organic cacao powder and LIVfit Super Seeds Blend, these no-bake treats are as healthy as they are delicious and a quick way to satisfy any sweet tooth.