Growing up, Johnathan Fuller embodied the couch-potato persona. "I didn't exercise at all," he says. "I was always heavy as a child." To make matters worse, Johnathan's family didn't eat healthfully. "I don't really think it was overeating; I was just eating the wrong foods," he explains. "I would have a decent breakfast, like eggs and oatmeal, but for the rest of the day, I'd down a bunch of carbs. Even all of my proteins were breaded and fried. I didn't know that those options were unhealthy, and they tasted best, so that's what I ate."
Inactive, and with no clue what a healthy diet looked like, Johnathan gained weight. By his early 20s, he was morbidly obese and his blood pressure was in the red zone. Ultimately, poor health convinced Johnathan that he needed to make a change. With help and support from his brother, Johnathan went from overweight and clueless to a fitness buff.
This is Johnathan's story.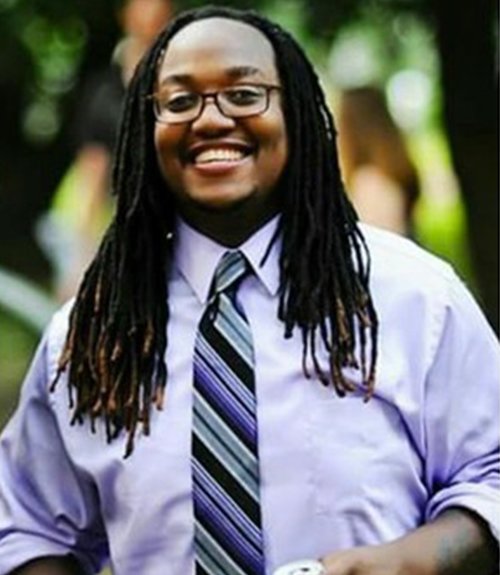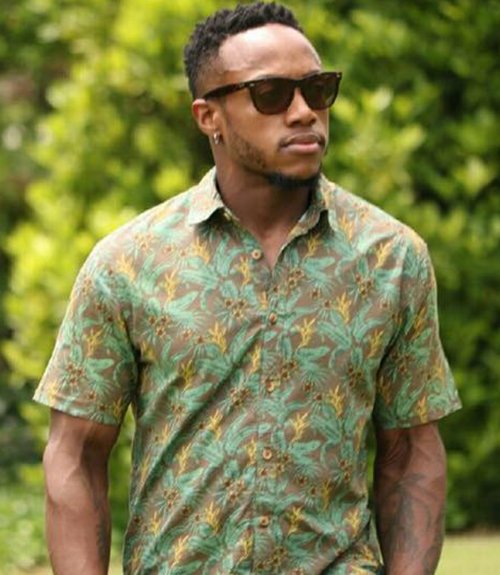 When was the moment you realized you needed to make a change?
What I saw in the mirror daily was constant reminder, but I'm not sure I would have followed through with my transformation had it not been for my wake-up call. It was just another day at work when I felt a sharp pain in my chest. It didn't go away for a couple of minutes. I never saw a doctor, but that feeling scared me enough to move me to change. Right after that, I started pursuing healthier habits and got my eating on the right track. It wasn't long before I started going with my brother to the gym.
What changes did you make to your diet?
First I cut soda out completely. That alone was pretty tough—my body had to adjust to losing all the sugar in the six or so cans of Sprite I was drinking every day. I also started planning and prepping four meals a day and keeping track of my macros with an online calculator. I made sure I was taking in healthy amounts of protein, carbs, and fats. Even though I still dined in restaurants, I started scanning the menu for healthier options, such as salmon or baked chicken with sweet potato, vegetables, or jasmine rice on the side. 
How did you learn about what good nutrition looks like?
I was on another site and saw an ad for Bodybuilding.com. That's how I discovered the site. As soon as I landed on the homepage, I was hooked. Since I had no background in nutrition, I learned everything from Bodybuilding.com. I've been able to pick up tips and tricks like carb cycling, which helped me get back to losing weight when I plateaued.
Did you start exercising, too?
I started going to the gym within about a week of having chest pains. My brother had mentioned that exercise would probably make me feel better, so I joined him when he'd head out to lift.

How did you create your workouts?
When I first started going to the gym, I had no idea where to start; I just knew I wanted to build a better me. I had a trainer help me develop my programs and get going. I worked with him for my first three or four weeks, just to learn my way around the gym. After that, I had enough of the basics figured out to work out on my own—though I still had help from my brother and Bodybuilding.com.
Your brother sounds like a great motivator for you. Does he struggle with his weight, too?
He was always the smaller child. Even though we ate the same unhealthy foods, he was active and played basketball in school, and he went to the gym before I started going. I can't say I was ever jealous of my brother, but seeing how fit he was drove home that I wasn't ever happy with what I saw in the mirror.
How does he push you to be your best?
He shows me new workouts, keeps me on track, and motivates me. He's helped me tremendously with things like proper exercise form.
We still go to the gym together and work out sometimes. He's really into CrossFit now, so he's introduced me to some of that. The hardest part of my transformation was hitting the gym all the days I was supposed to, because I'd go 100 percent and push the limit a little too much and then burn out.
When I first started working out, there would be days when I was so sore I could hardly get out of bed. On those days, my brother would call me and tell me, "Let's go to the gym! You have to keep at it!"

What are your future fitness plans?
I am currently pursuing CrossFit. I enjoy it even though it kicks my butt. I love the atmosphere of everyone cheering each other on—there's a lot of positive energy in the air. I plan on training for a CrossFit competition very soon. It will be tough, but I am determined to give it my all and push my body to the limit.
I also want to attend culinary school and learn how to be a chef. I've come so far with what I've learned about nutrition, and I want to be able to cook all kinds of healthy meals. I love being able to cook healthy foods that aren't bland, like pan-seared sea bass with a little wine or grilled shrimp vegetable kabobs. I love experimenting and learning new nutritious cooking techniques.
What advice do you have for others who want to transform like you did?
For newbies: You do not have to be the best at it; you just have to start. Not next weekend or tomorrow, but today. You can start right now and forever change your life. It is well worth the effort.
For people who are already into fitness: Keep going, no matter what. You are always closer than you think to being successful!
Top Products For Transformation