Whip up these mug cakes in mere minutes! From chocolate to lemon to strawberry shortcake, there's something for everyone.
1. Double Chocolate Protein Mug Cake
I'll be the first to admit, chocolate makes my world go 'round. No matter how strict your diet, you too can enjoy this high-protein, high-fiber, low-sugar treat. It's made with clean ingredients and satisfies your stomach for less than 200 calories. The best part? Dessert is ready in less than 2 minutes using your microwave!

2. Blackberry Lemon Protein Mug Cake
This scrumptious blackberry lemon mug cake is macro-friendly and ready in less than 5 minutes. In my case, it came out so piping hot and delicious that it didn't even last 2 minutes after taking pretty pictures! The mug cake is about the size of a large muffin, so it's satisfying for 250 calories. This would make the perfect dessert when you're craving something fruity, but it also serves as a delicious breakfast! Yes, I eat cake for breakfast…often.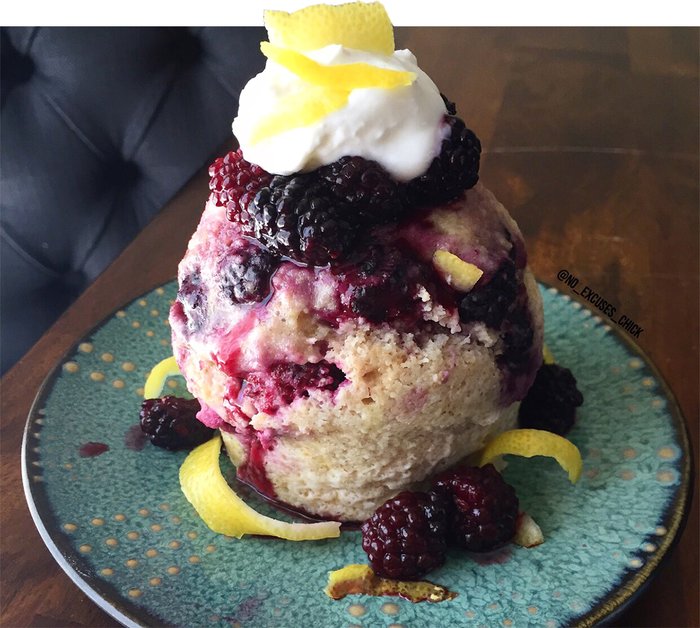 3. Pumpkin Protein Mug Cake
There's no need to restrict all things pumpkin to the fall months. Even though summer's approaching, I've been craving pumpkin pie like no other! Good thing this pumpkin protein mug cake satisfies my cravings, fits my macros, and is ready in less than 5 minutes. Bam. Cake, get in my mouth! This cake is satisfying enough to replace one of my regular meals, or have as an extra meal on leg day.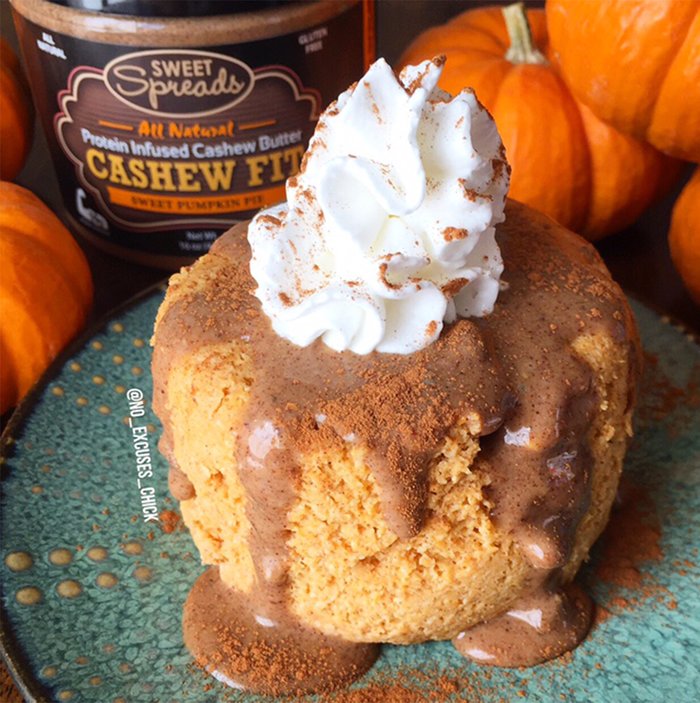 4. Strawberry Shortcake Protein Mug Cake
Time for a cake break—it's a thing at my house! This high-protein strawberry shortcake tastes just like the classic summer dessert, only it's healthier and way more convenient. It's ready in 5 minutes, including microwave time! The protein shortcake is delicious enough on its own, but add some whipped topping, fresh strawberries, and a drizzle of strawberry sauce, and you've got yourself one scrumptious dessert.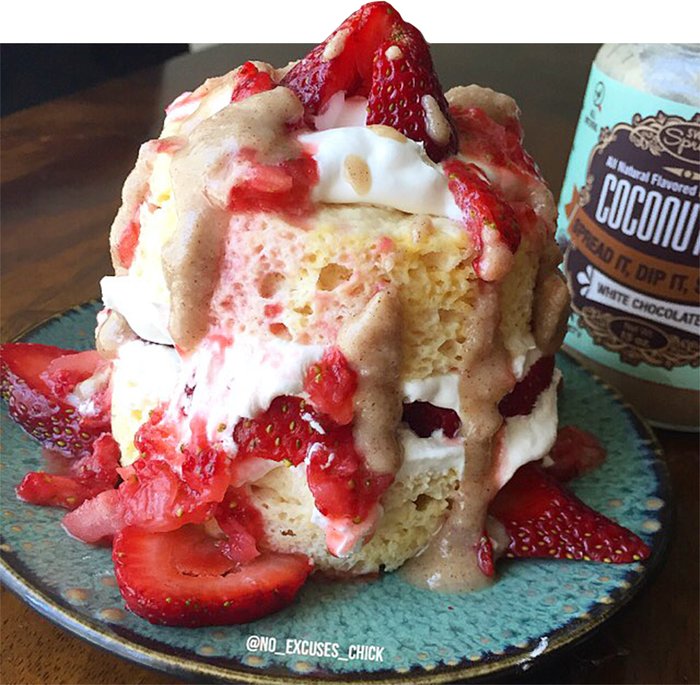 5. Banana Toffee Protein Mug Cake
Ever wish you could have banana bread without having to bake a whole loaf? "I do! I do!" Well, now we can, fellow 'nanner lovers. All you need is a microwave. Like most things I make, this recipe is high in protein and low in sugar. Did I mention it's ready to eat in less than 5 minutes? And the flavor—that's what makes it one of my favorite mug cakes yet!