Get ready for another round of protein-mug-cake perfection. The best part? Each recipe is a single serving—enough to satisfy your sweet tooth without leaving you feeling full. Plus all you need is a microwave, a mug, and a few minutes.
1. Chocolate Brownie Protein Mug Cake
Chocolate is one of those cravings that's easy to fall victim to. When your sweet tooth calls for chocolate, whip up this easy microwavable cake. The mug cake is made with chocolate whey isolate, almond flour, unsweetened cocoa powder, egg whites, and unsweetened applesauce for added moisture. I chose almond flour to keep the cake moist, but you can also try a gluten-free baking blend, oat flour, or wheat flour (basically anything except coconut flour).
Feel free to substitute nonfat plain Greek yogurt or pumpkin puree for the applesauce! Feeling extra indulgent? Use straight up butter or coconut oil.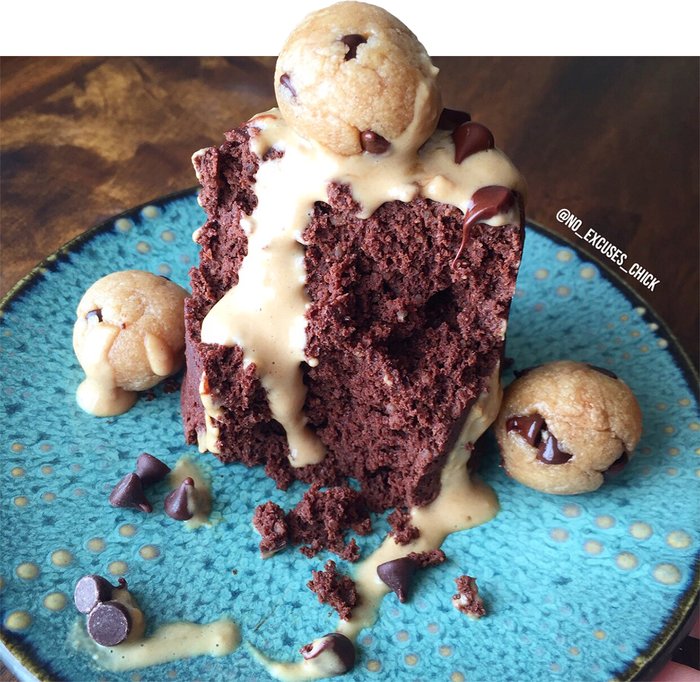 2. Cookies-and-Cream Protein Mug Cake
It's hard to go wrong with a single-serving recipe that's ready in less than 5 minutes. When it's cookies-and-cream-flavored, it's even harder to mess up! My latest creation uses Sweet Spreads White Chocolate Coconutter (optional, but highly recommended) and Cookies and Cream Chocolites.
When I found these at Albertson's supermarket, I was a bit skeptical. But I was totally surprised with how good they were (I mean, for a sugar-free chocolate—nothing beats the real thing)! You could also use any cookies and cream protein bar, or, if you're feeling indulgent…real Oreos!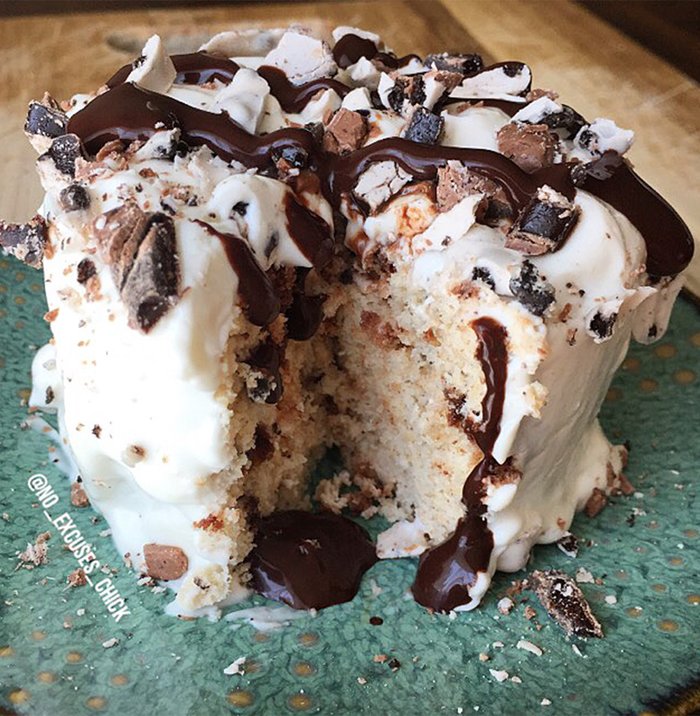 3. Dark Chocolate Mint Protein Mug Cake
Chocolate literally makes me happy inside. If I'm having a bad day, chocolate is the answer. So naturally, I love dark chocolate and mint together! Even if you're not too crazy about mint chocolate, chances are you'll like this. The cake itself is super rich, chocolatey, and moist, and the combination is divine. Still not sold on the mint? Leave out the extract if that's not your thing.