When you're looking for a delicious dressing or simple spread to accompany your favorite meal, it's common to resort to a high-fat, calorie-loaded condiment. Is choosing a fatty favorite as your proverbial icing on the cake a healthy decision? It's highly dependent on the type of fat you choose.
Some options are loaded in saturated and trans fats, while others are bursting with unsaturated, "healthy" fats. Fortunately, these three toppings are made with good-for-you fats from some of your favorite nut and seed butters. So, grab a jar of your favorite, and start enjoying it in more ways than with jelly or a spoon!
1. Roasted Cauliflower with Curry Cashew Sauce
Adorned with a curry-infused creamy sauce, this recipe will help you actually crave vegetables. The same sauce can also work on chicken or fish.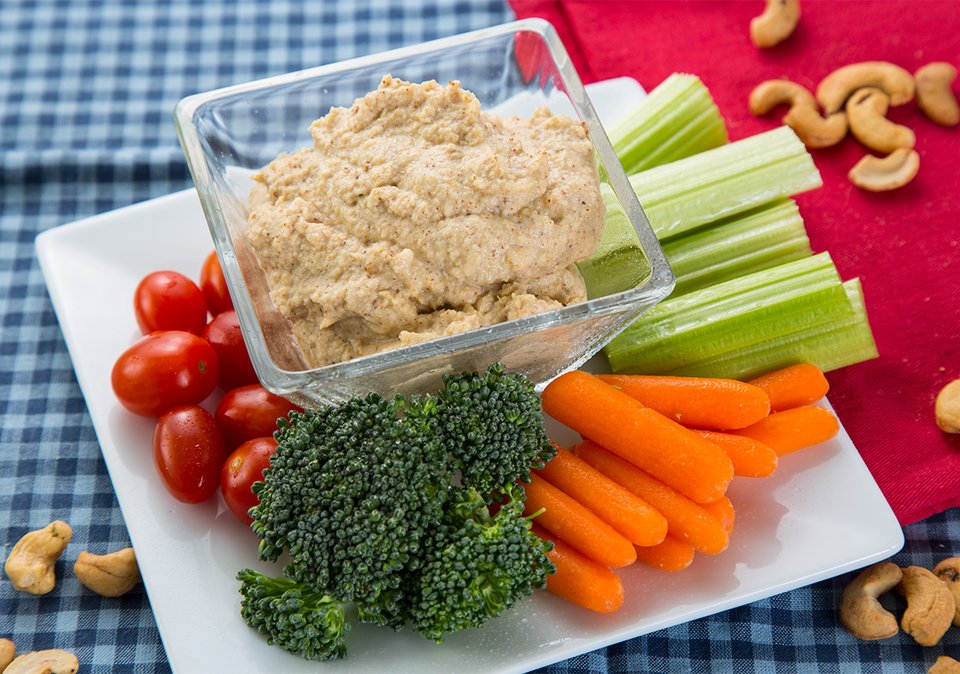 Ingredients
Cauliflower, cut into florets: 1 large head
Canola oil: 1 tbsp
Salt: 1/4 tsp
Cashew butter: 2 tbsp
Canned evaporated milk: 2 tbsp
Lime juice: 1 tbsp
Curry powder: 1 tsp
Cayenne powder: 1/8 tsp
Directions
Preheat oven to 400 degrees F.
Toss cauliflower florets with oil and salt, and spread out on a rimmed baking sheet.
Roast for 40 minutes, stirring once or twice, or until florets are tender and darkened.
Whisk together cashew butter, evaporated milk, lime juice, curry powder, and cayenne powder. Stir in additional evaporated milk if needed to reach a pourable creamy consistency.
Place roasted cauliflower in a serving bowl and top with curry cashew sauce.
Nutrition Facts
Serving Size: 1/4 of recipe
Recipe Yields: 4 Servings
Calories: 156
Fat: 8 g
Carbohydrates: 15 g (5 g fiber)
Protein: 6 g
2. Sunflower Vinaigrette
This fanciful dressing is sure to breathe new life into your salads. It can be kept chilled for up to 10 days and should be enough dressing for four salads.
The same recipe also works well with other nut butters like cashew, walnut, or almond, and serves as a nice pairing with steamed veggies.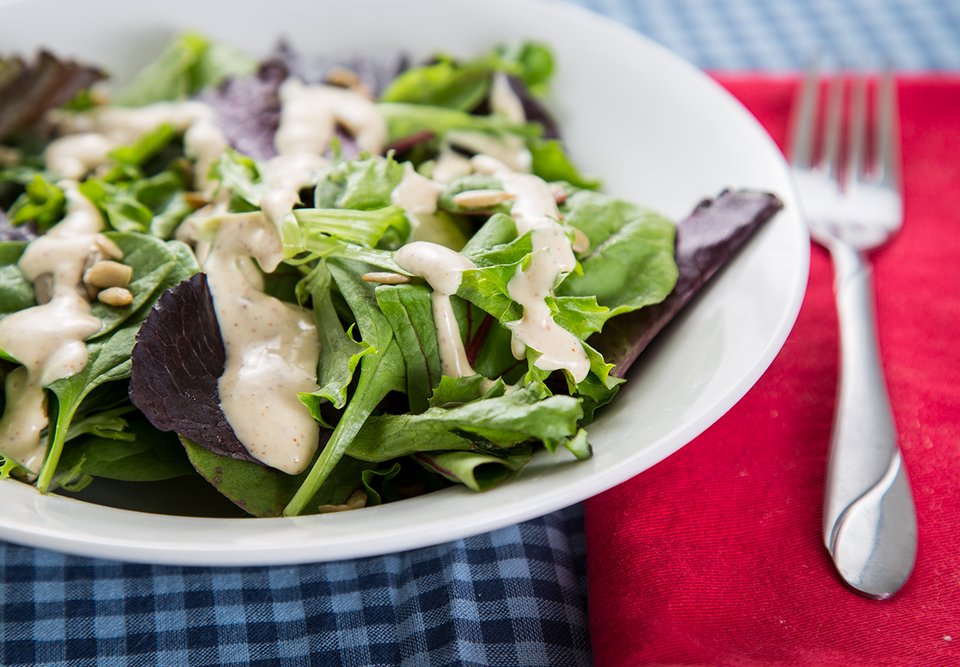 Ingredients
Unsalted sunflower-seed butter: 2 tbsp
Apple cider vinegar: 2 tbsp
Garlic, grated or finely minced: 1 clove
Dijon mustard: 2 tsp
Lemon zest: 2 tsp
Salt: 1/4 tsp
Black pepper: 1/4 tsp
Extra-virgin olive oil: 1/4 cup
Directions
In a bowl or glass jar, stir together sunflower-seed butter, apple cider vinegar, garlic, mustard, lemon zest, salt, and black pepper.
Whisk in olive oil until smooth.
Nutrition Facts
Serving Size: 1/4 of recipe
Recipe Yields: 4 Servings
Calories: 173
Fat: 17 g
Carbohydrates: 3 g (0 g fiber)
Protein: 2 g
3. Mediterranean Walnut-Lentil Spread
If you're bored with your normal turkey and cheese sandwich as a midday meal, try slathering this flavorful, fiber-packed spread between a couple slices of whole-grain bread. Finish the sandwich by topping with roasted red pepper and a handful of arugula. You can also use it as a cracker spread or a dip.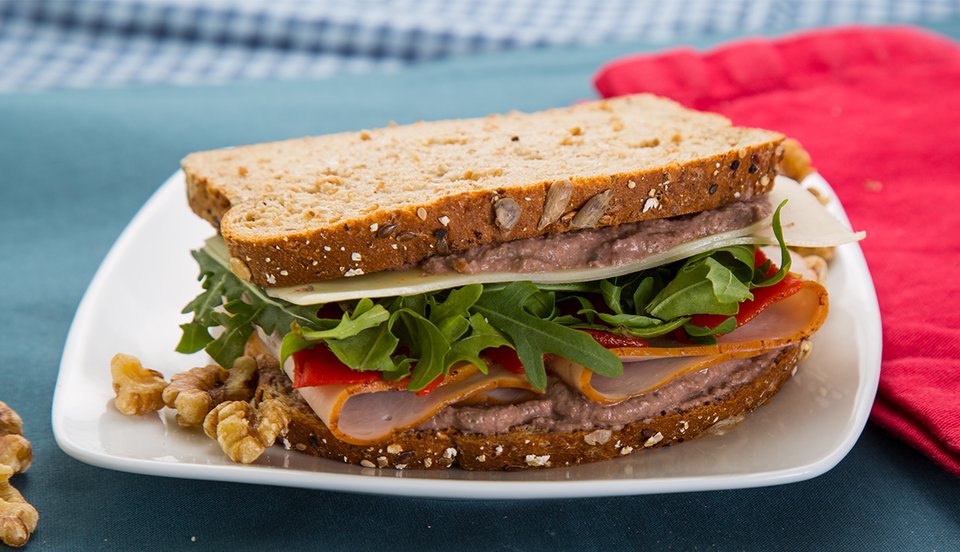 Ingredients
Dried brown or green lentils: 2/3 cup
Oil-packed sun-dried tomatoes: 3/4 cup
Pitted Kalamata olives: 1/3 cup
Walnut butter: 1/4 cup
Shallot, chopped: 1
Garlic, minced: 2 cloves
Lemon juice: 1/2 lemon 
Fresh thyme: 2 tsp
Smoked paprika: 1 tsp
Directions
Place lentils in a medium-sized saucepan along with 3 cups water. Bring to a boil, reduce heat, and simmer for 20 minutes, or until very tender. Drain and let cool.
Place lentils and remaining ingredients in a food processor and blend until a slightly chunky texture forms.
Nutrition Facts
Serving Size: 1/6 of recipe
Recipe Yields: 6 Servings
Calories: 220
Fat: 12 g
Carbohydrates: 20 g (9 g fiber)
Protein: 8 g
Walden Farms Calorie Free Dressing
Incredibly Delicious And Perfect For Eating Healthy!