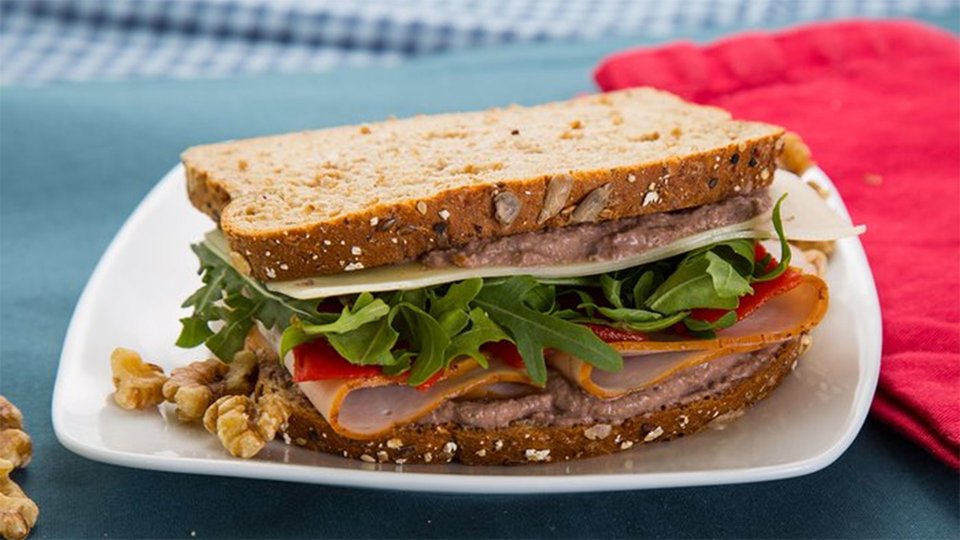 If you're bored with your normal turkey and cheese sandwich as a midday meal, try slathering this flavorful, fiber-packed spread between a couple slices of whole-grain bread. Finish the sandwich by topping with roasted red pepper and a handful of arugula. You can also use it as a cracker spread or a dip.
Ingredients
⅔ cup dried lentils
¾ cup sun-dried tomatoes
⅓ cup kalamata olives (pitted)
¼ cup walnut butter
1 shallot, finely chopped
2 clove garlic, minced
1 tbsp lemon juice
2 tsp fresh thyme
1 tsp paprika
Directions
Place lentils in a medium-sized saucepan along with 3 cups water. Bring to a boil, reduce heat, and simmer for 20 minutes, or until very tender. Drain and let cool.
Place lentils and remaining ingredients in a food processor and blend until a slightly chunky texture forms.