Contest Preparation Guide
Introduction To Contest Prep
Watch this quick video to get the scoop on Contest Prep.
Win The Competition!
EVERYTHING YOU NEED TO KNOW ABOUT PREP
You know how much effort you've got to put into your workouts, diet and supplement program. But what do you need to prepare for those last few weeks, days and minutes right before you step on stage at your contest? Things to consider are:
Practice posing several weeks out or watch competition videos to inspire you!

Learn about pre-contest nutrition and supplementation to get you as lean and dry for the stage.

Choose a posing suit far in advance to ensure a good fit and color

Pick tanning products to highlight your muscular definition for when you step on stage

Check out posing oils to help you get a glossy, polished and super defined look!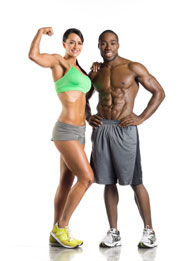 Visualize Your Own Victory
LEARN THE ROPES BY WATCHING VIDEOS
Whether it's your first time preparing for a contest or you've been down the road to success before, everyone could use a motivation boost and some advice from the experts.
Contest and Posing videos are great learning tools for teaching you exactly what you need to do to get ready for stage day. Get all the basics covered on diet and posing and boost your motivation and confidence by seeing real life amazing physiques in action and on stage.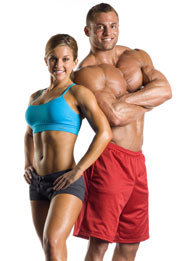 The Devil's In The Details
FINE-TUNE YOUR PHYSIQUE WITH CONTEST-PREP PRODUCTS*
Tanning products are perfect for an all-over glow and heightened body definition. Whether it's your first time or just a new brand - try the product out on a patch of skin a week before your contest. Make sure the color is right for you ahead of time so you can exchange it if need be!
Hair removal products are a great alternative to inconvenient shaving and uncomfortable waxing. Going hairless to your competition will spotlight your physique!
Natural diuretics such as Dandelion extract, Uva Ursi leaf and other herbs and vitamins-minerals can support a super dry, lean look and bring out the vascularity. Just make sure to drink plenty of water when taking a diuretic.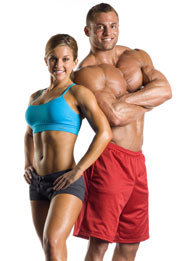 Tame Pre-contest Butterflies
GAIN CONFIDENCE IN YOUR STAGE PRESENCE
In order to perform your best, you'll want a few tools to use during the time before you walk out on stage. The one thing you can't go on stage without is your posing suit! Don't leave your choice to last minute - make sure to check out style and color options and ensure a correct fit for your body. High quality, eye-catching posing suits are worth it!
When you want your muscles to look hard, vascular and striated - you've got to promote blood flow. Vasodilators are a great option for the day of your contest because vasodilators may help you support blood flow and muscle pumps. *
If your tan is set or you don't need a tan, you may want to consider using posing oil. Promote the overall look of your physique and really shine in the spotlight with posing oils.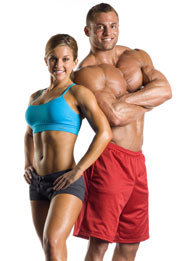 Keep Your Energy Flowing
THE FUEL YOU NEED WHEN IT COUNTS THE MOST
On show day you should be prepared with meals and snacks ahead of time. If you're not sure that a protein bar will re-fuel you, check out energy bars that fit the bill perfectly. Available in a variety of different calorie levels, they'll provide nutrition on the go so you can focus on what matters most - getting psyched to be on stage.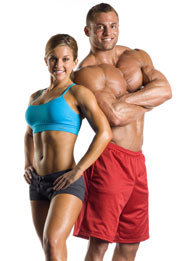 Other Contest Preparation Categories
Categories Index