FreakMode Recipes: Lemon Chicken
This chicken recipe makes enough to feed four people. So, share!
My lemon chicken is bright and flavorful. If you have a houseful, then you need to add this to your recipe collection!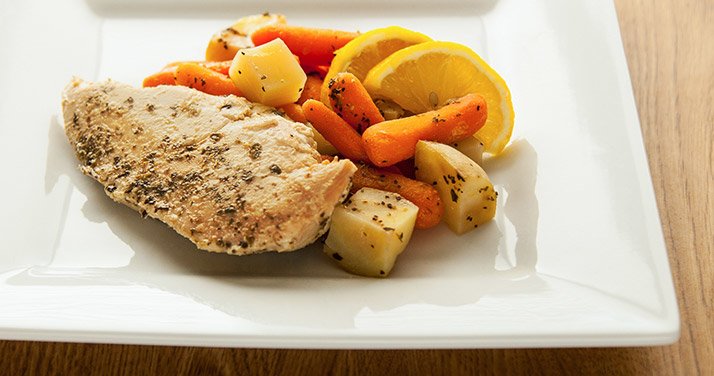 Ingredients
Skinless bone-in chicken breasts
4
---
Oregano, salt and pepper
1 pinch
---
---
---
---
---
Directions
Preheat oven to 350 degrees.
In a roasting pan, place chicken breasts, potato wedges, and carrots.
Cover with oil, lemon juice, and spices.
Roast in oven for 40-50 minutes until cooked through.
Nutrition Facts
Serving size: 2 breasts
Recipe yields: 2 servings
Amount per serving
Calories 601