If you need a little protein to go with this salad, feel free to pair it with one of the other chicken or fish recipes!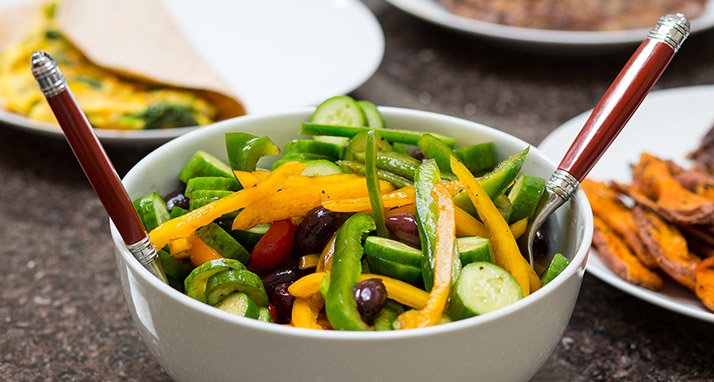 Ingredients
Cherry tomatoes, halved
1 pint
---
---
---

---
---
---
---
---
Red wine vinegar
1-2 tbsp
---
Directions
Add tomatoes, cucumbers, pepper, and olives to a large bowl.
In a separate bowl, combine oil, vinegar, salt, oregano, and red pepper for dressing.
Pour over vegetables and toss when ready to serve.
Nutrition Facts
Serving size: 1 salad
Recipe yields: 2 servings
Amount per serving
Calories 295