All You Need To Know About Gluten Intolerance And Celiac Disease
Think you should go gluten-free? Here's everything you should know about what gluten is and how it can affect the human body!
Vital Stats
Name: Kendall Lou Schmidt
Height: 5'9"
Weight: 155 lbs., 145 lbs. contest
Occupation: Personal Trainer, Group Fitness Instructor, Author, Model
Education: BS in biological science
Certifications: ACE Certified Personal Trainer, AFAA Certified Instructor
Website: kendalllouschmidt.com Contest History:
2013 WBFF Northern California; third place
2014 Bodyuilding.com BodySpace spokesmodel finalist
Undoubtedly, you know somebody that's jumping on or already riding the gluten-free bandwagon. Your aunt, your best friend, and your neighbor's dog may all seem to be blaming gluten for their myriad health issues.
The popularity of the gluten-free trend may leave you wondering if everybody knows something you don't, and whether you should eliminate gluten from your diet.
Before you make the decision to go gluten-free, it's a good idea to understand exactly what gluten is, how it can affect the body, and the real reasons certain people should take on a gluten-free lifestyle.
As a person who has developed celiac disease, I think it's important for everyone to know more about the issue.
WHAT THE HECK IS GLUTEN?
Gluten is a broad term for various proteins called prolamins. Each grain has its own specific prolamin. It is the prolamins in wheat (gliadin), rye (secalin), and barley (hordein) that trigger a reaction in some people.
Although gliadin from wheat is the primary issue for people intolerant to gluten, secalin and hordein from rye and barley have chemical compositions that are similar enough to gliadin to cause the same reaction in the body.6
Other prolamins, like those in oat (avenin), corn (zein), sorghum (kafirin), and rice (orzenin) don't usually affect people who are intolerant to gluten.6 However, recent research is still slightly inconclusive.
For people who are highly reactive to gluten, oats may trigger a response. It has also been shown that various strains of quinoa have varying prolamin content, making only some types of quinoa gluten-free.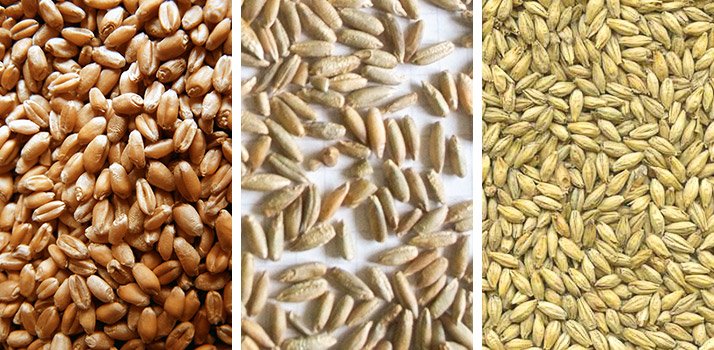 Gluten is a broad term for various proteins called prolamins. It is the prolamins in wheat (gliadin), rye (secalin), and barley (hordein) that trigger a reaction in some people.
HOW CAN GLUTEN MAKE YOU SICK?
Gluten Immune Responses
Celiac disease causes an adaptive immune response, making the person more and more ill with each exposure to gluten.
Non-celiac gluten sensitivity causes an innate immune response, which won't necessarily make a person more ill with repeated exposure to gluten.
For the majority of people, gluten is nothing to worry about. But for some, gluten can cause big problems. The difference between those who cannot digest gluten and those who can basically boils down to the immune system. In gluten-sensitive individuals, the body considers gluten to be a harmful invader and mounts an immune response when gluten is ingested.2
Human immunity has two branches: the innate and adaptive immune systems. Both types protect the body from harmful invaders, but the process of each branch is different. These immunity processes are what make the difference between people with non-celiac gluten sensitive and those with celiac disease.
An innate immune response is not antigen-specific, meaning that it will go to battle with any organism it considers an invader. Like a security guard, it recognizes all possible bad guys and immediately begins to defend the body from harm. This is the type of response that non-celiac gluten sensitivity triggers.5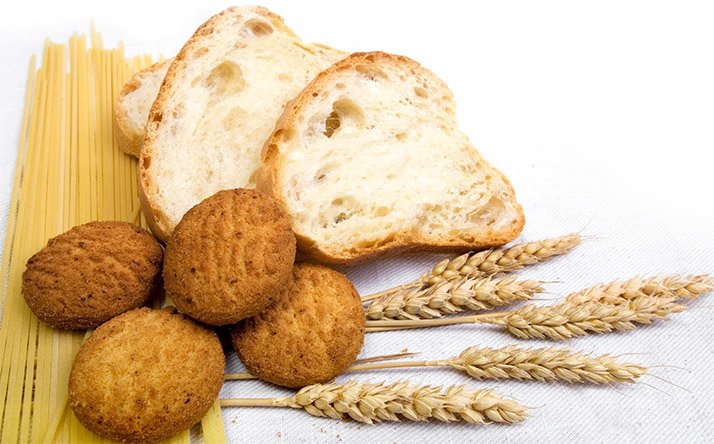 The immune system thinks gluten is an invader and attacks it like it would any other harmful substance.
The immune system thinks gluten is an invader and attacks it like it would any other harmful substance. With non-celiac gluten sensitivity, no antibodies are formed, which means that after the response from the innate immune system subsides, there is no stored "memory" of it.5
Unlike non-celiac gluten sensitivity, celiac disease triggers a response in the adaptive immune system.1 This process is specific to one invader. The body forms antibodies to the various gluten proteins and remembers the invader's identity so that future encounters result in faster and stronger reactions.
Therefore, an individual with celiac disease will become more and more ill with each exposure to gluten.1
WHAT IS CELIAC DISEASE AND HOW DOES IT DEVELOP?
When gluten molecules travel through the digestive system and contact the lining of the intestines, an immune response is triggered. The complicated reactions that follow are toxic to the cells that form the intestinal lining (enterocytes).2 Because these cells are necessary for proper nutrient absorption, their destruction limits the absorption of vital nutrients, which then causes many secondary conditions stemming from malnourishment.
This damage to enterocytes also allows toxins and bacteria to move more easily across the intestinal lining into the bloodstream, leading to an increased risk of infection and illness.2
Like myself, many people develop celiac disease later in life. Current studies suggest that the disease affects approximately one in every 141 people in the United States.7 Many other people have yet to be diagnosed because their symptoms are often overlooked or mistakenly diagnosed.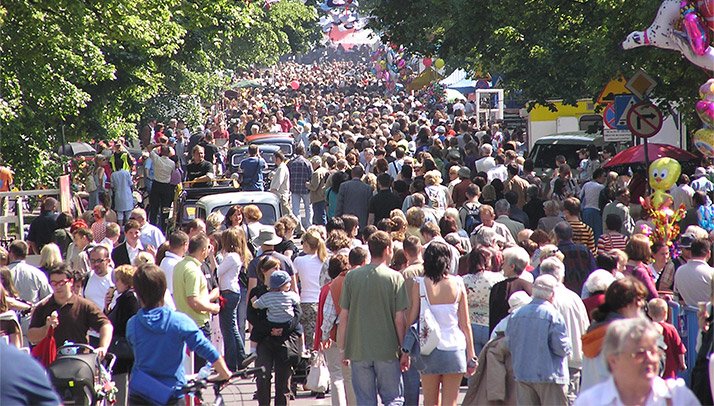 Current studies suggest that the disease affects approximately one in every 141 people in the United States.
During my own struggles, I was led to believe I had irritable bowel syndrome, ulcers, lactose intolerance, and sensitivity to fragrances—just to name just a few diagnoses I was given. In reality, the hives, swelling, and gastrointestinal issues were all caused by my immune system's reaction to gluten.
Celiac disease begins as a genetic predisposition. These genetic variables, paired with a gluten- containing diet, lead to symptomatic cases that increase with age.6 Like people with other autoimmune diseases, those who suffer from celiac disease have bodies that identify a typically harmless molecule as a danger, which initiates an immune response.1
Environmental triggers like stress or viral infections can also lead to the development of an active condition.
WHAT IS NON-CELIAC GLUTEN SENSITIVITY?
Non-celiac gluten sensitivity describes people who cannot tolerate gluten, and who experience symptoms similar to those with celiac disease, but lack the same antibodies and intestinal damage as seen in those with full-on celiac disease.
Individuals with non-celiac gluten sensitivity generally don't show a worsening of symptoms with age and repeated exposure, and show no destruction of enterocytes or malnourishment from decreased nutrient absorption.
Clinically, this condition is recognized as less severe than celiac disease, but those who suffer from it would still benefit from a gluten-free diet.
WHAT ARE THE SYMPTOMS OF GLUTEN SENSITIVITY?
Inflammation from an immune response is what leads to many of the common gastrointestinal symptoms experienced by those with celiac disease. After ingesting gluten, many experience immediate symptoms such as diarrhea, vomiting, abdominal pain, bloating, and constipation. Extraintestinal symptoms like hives, itching, and swelling may also occur.
If a person with celiac disease follows a well-balanced diet, but continues to eat gluten, they can become dangerously deficient in vitamins and minerals like iron, folate, vitamin D, calcium, and vitamin K because they're unable to absorb them. Lack of these nutrients can lead to serious conditions like rickets, hypocalcemia, coagulopathy, short stature, delayed puberty, arthritis, anxiety, depression, and more.1
Non-celiac gluten sensitive individuals share many of the initial gastrointestinal symptoms as those with celiac disease. Individuals with non-celiac gluten sensitivity also demonstrate symptoms outside the digestive track.
They can suffer from headaches, a "foggy mind," joint pain, and numbness in their legs, arms, or fingers.
HOW DO I KNOW IF I SHOULD AVOID GLUTEN?
If you believe you are experiencing the symptoms described above, following a gluten-free diet may improve your condition. You do not need to follow a gluten-free diet just because it is trendy or you heard a rumor it will help you lose weight! You only need to avoid gluten if you have celiac disease or non-celiac gluten sensitivity.
If you're not sure whether you have celiac disease, go to your doctor for clinical testing. A thorough diagnosis is based on a combination of blood work, intestinal biopsy, and marked improvement on a gluten-free diet.6
A diagnosis of non-celiac gluten sensitivity is harder to confirm. Individuals who have gluten-related symptoms, but test negative for celiac disease and wheat allergies, may have non-celiac gluten sensitivity.
HOW IS CELIAC DISEASE OR GLUTEN SENSITIVITY TREATED?
The only treatment of celiac disease and non-celiac gluten sensitivity is complete avoidance of any food or product that contains gluten.3 Limiting the amount of gluten you eat will not prevent the damage—it must be removed from the diet in all in all forms.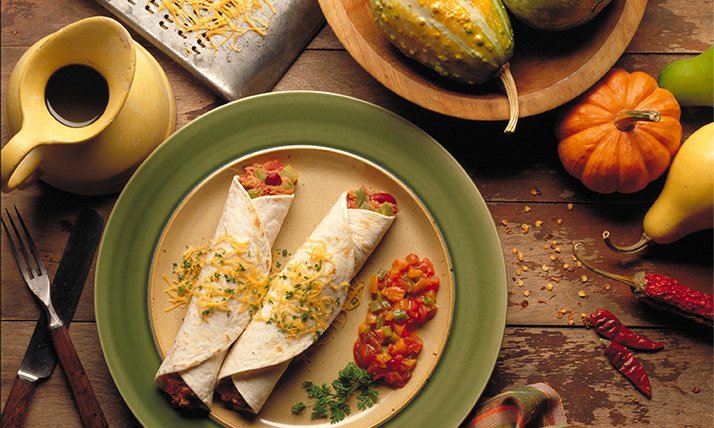 Gluten pops up in many food items you would never guess had it on their ingredient list.
This diet is not always easy to follow. Gluten pops up in many food items you would never guess had it on their ingredient list. It is often used as a thickening agent in soups, sauces, marinades and frozen yogurt. It can be found in flavored products like ice cream or protein shakes. Most food cooked with teriyaki sauce or soy sauce contains gluten.
Some vitamins and supplements contain gluten. All beers and many grain alcohols are made from wheat, barley, or rye. Even beauty products and lotion can have gluten.4
MORE ON GLUTEN
If you think you may be gluten-sensitive, be sure to first speak with your doctor and learn more about the condition. Don't hop on the bandwagon without proper information.
To avoid gluten entirely, it is important to seek proper education, talk with your doctor, and check food labels and menus for allergen information.3 If you're not completely sure, don't eat it or use it.
References
Barker, J., & Liu, E. (2008). Celiac Disease: Pathophysiology, Clinical Manifestations, And Associated Autoimmune Conditions. Advances in Pediatrics, 55, 349-365.
Caillat-Zucman, S. (2006). MICA/MICB in Innate Immunity, Adaptive Immunity, Autoimmunity, Cancer, and in the immune response to transplants: How NKG2D Ligands Trigger Autoimmunity? Human Immunology, 67(3), 204-7.
NCM Nutrition Care Manual eat right. (2014, January 1). Retrieved from http://nutritioncaremanual.org/topic.cfm?ncm_heading=Nutrition Care
Mayo Clinic Staff. Nutrition and healthy eating. (2011, December 20). Retrieved from http://www.mayoclinic.com/health/gluten-free-diet/my01140
National Foundation For Celiac Awareness. What Is Non-Celiac Gluten Sensitivity. Web. Updated August 27, 2014. Retrieved from http://www.celiaccentral.org/non-celiac-gluten-sensitivity/introduction-and-definitions/
Riley MD, Matthew R. (February 21, 2013) Challenges with Celiac Disease and gluten Intolerances, Pediatric Gastroenterology presentation slides. College of Public health and human Sciences, Oregon State University. Retrieved from http://health.oregonstate.edu/sites/default/files/moore-center/pdf/presentation-slides-matthew-riley-2-21-2013-mfc-nutrition-and-health-update.pdf
Rubio-Tapia A, Ludvigsson JF, Brantner TL, Murray JA, Everhart JE. (2012) The prevalence of celiac disease in the United States. American Journal of Gastroenterology, 107:1538-1544.