4 Summer Grilling Recipes You Can't Resist
You've tried grilled salmon, shrimp, and flank steak before, but Kevin Alexander's smoky take on these classics will open your eyes. They're even better when paired with his grilled quinoa macaroni and cheese!
With warm weather creeping in, there's no better time to break out the grill and add an outdoor element to meal prep. Soak in the sun, fire up the pit, and bask in the glory of these fresh-off-the-barbie dishes. They're protein-rich, flavor-packed, and ready to cool off any hot summer day.
1
Grilled Southwest Salmon
Salmon is one of the best proteins to add to your diet. It's flavorful, loaded with healthy omega-3 fatty acids, and hearty enough to give you long-lasting energy. When it comes to seasoning, don't get too fancy; just keep it simple! A little flavoring on this fatty fish will go a long way.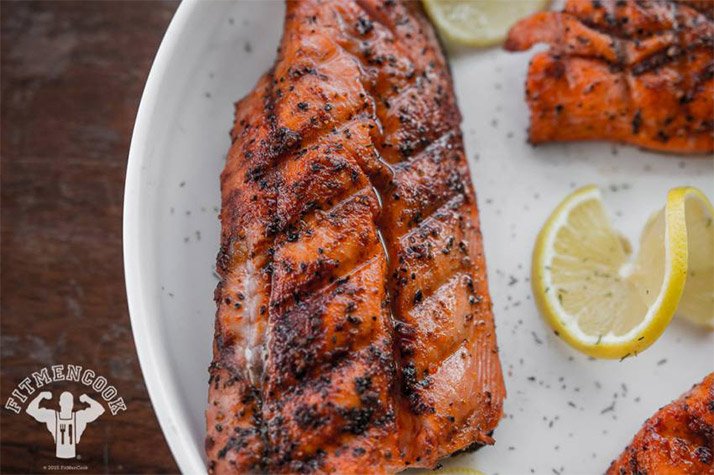 2
Grilled Shrimp and Avocado Kabobs
What's better than the meaty texture of grilled shrimp? How about the addition of grilled avocado? This easy grilling recipe uses minimal ingredients but packs in maximum flavor. Throw on some peppers and onions and top with a lime-infused marinade. The whole thing takes about 30 minutes to whip up. The best part: It passes the #FitMenCook 3-color meal rule.
What's that, you ask? Challenge yourself to eat at least three different colors at each meal. The colors can only be from a vegetable, fruit, grain, or legume. Animal-based proteins are not included.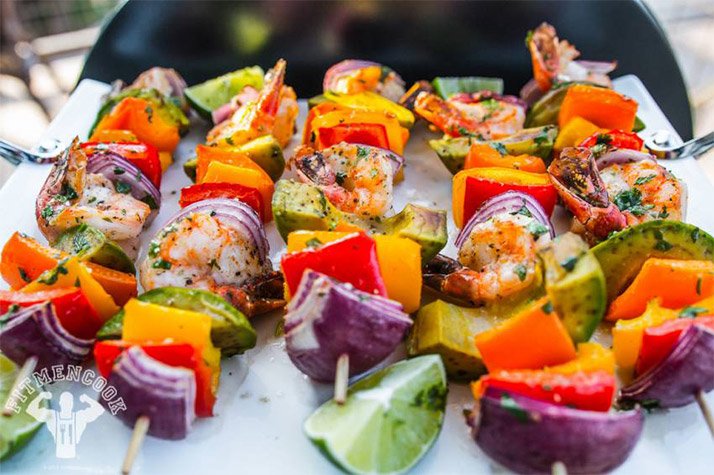 3
BBQ-Grilled Healthier Mac & Cheese with Asparagus
If you're looking for the next epic side dish for your upcoming barbecue or picnic, here you go. This healthy take on a classic comfort food takes things up a notch, since it's baked on a wood-pellet grill like a Traeger. Stick it on the grill right beside your meat and veggies, then sit back and enjoy epic grilling at its finest. I guarantee, this crowd pleaser will make you the life of the party.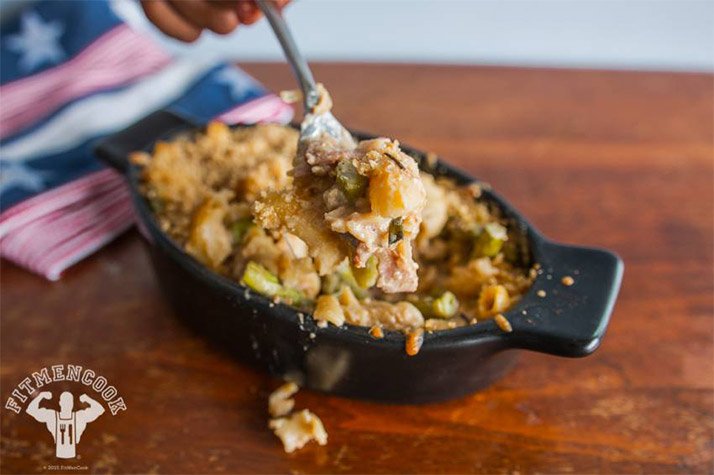 4
Garlic Peppered Flank Steak With Lime
Since installing my new wood-pellet grill, I've been in a grilling frenzy. I've especially been loving grilled flank steak. Not only is it one of the leanest cuts recommended by the American Heart Association, it's also nearly impossible to mess up. While lean, flank steak is such a soft cut of beef that you don't have to worry about it being too tough after cooking. Check out this recipe I whipped up, and try it for yourself.