In 1999, the sport of bodybuilding was more popular than ever. Muscle icons like Ronnie Coleman, Dorian Yates, and Lenda Murray graced the covers of magazines and stood out at competitions, but for everyday lifters and gym rats, quality training and nutrition information was largely inaccessible.
From its earliest days in April 1999, Bodybuilding.com sought to fill that void. It was created with the singular goal of bringing just a little more muscle to the rest of us, and helping everyday people experience the transformative power of exercise and nutrition. On our 22nd birthday, we're looking back at our roots and some of the lives that changed with us along the way.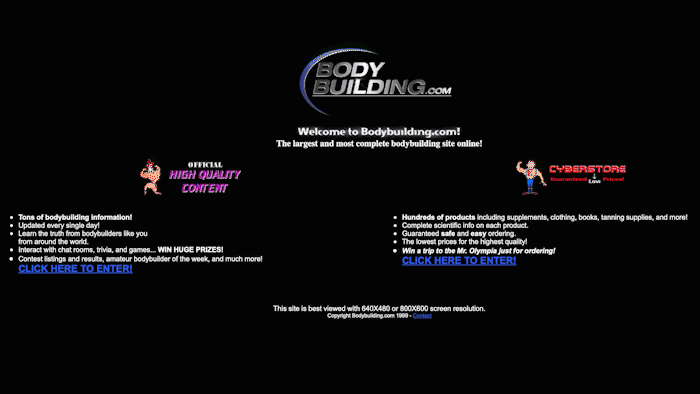 From day one, Bodybuilding.com was different than anything else in the world of fitness. It sold similar products to fitness supplement shops, but gave users the opportunity to read in-depth, honest reviews written by other lifters who shared their goals and posted updates on the popular fitness forum.
We could spend the next 22 years telling you why we're so proud to have come so far, but instead, we're letting our community members share their experiences in their own words. This is who we are.  
"Anything that came up on Bodybuilding.com I would read, go the library, and print off. I was on BodySpace a whole lot, too. I've never had a coach, so that's how I learned everything."
- Abel Albonetti, Bodybuilding.com member since 2010
"It really all started here. I used this website for information on workouts and meal plans. Then I kept going, putting together my own workouts. Thank you for being such a great resource!"
- Susanne Kimball, Bodybuilding.com member since 2013
1999-2009: The Arrival 
In its early years, Bodybuilding.com was the ultimate upstart: Representing countless amateur and professional competitions, announcing its arrival on tank-tops in gyms worldwide, and giving amateur bodybuilders a forum—literally—to finally share their pursuit of the perfect physique. While we were growing up, our community was doing the same.  
"I'd be lost without Bodybuilding.com. I've used the website over the years to learn about exercises and diets, find motivation, foster friendships, track goals and workouts, and, of course, to buy supplements and support my favorite fitness clothing brand: Bodybuilding.com!"
- Megghan Shroyer, Bodybuilding.com member since 2012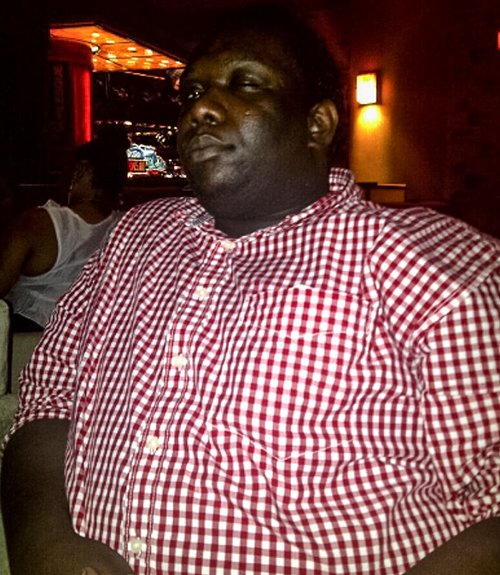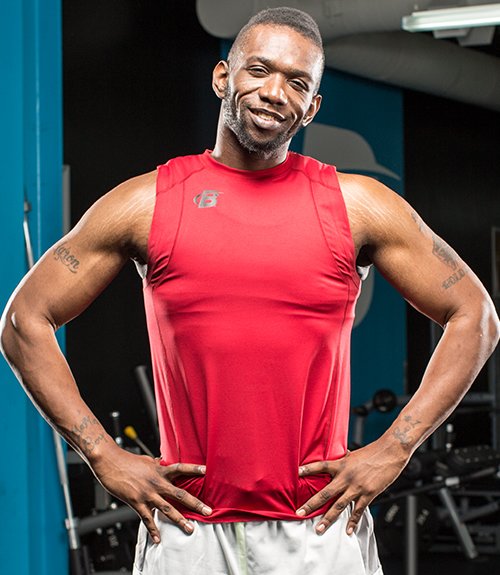 "The BodySpace family has been a huge, healthy part of my transformation. You're introduced to people from all over the world who have gone through the same thing as you. It's a wealth of knowledge, support, friendship, and pure positivity. I describe it as being the Facebook for fitness people or folks looking to make a healthy lifestyle change. And the fitness plans are remarkable."
- Aaron Keel, Bodybuilding.com member since 2016 
"If it wasn't for Bodybuilding.com, I don't know where I would be. It opened up a world to me! I got so much information:  how to tweak my form, new workouts, and new routines. And the motivation on the site is sick, from the forums to the workout videos."
- Nick Fleming, Bodybuilding.com member since 2012
2010-2020: The Next Level  
After a decade spent building its base, Bodybuilding.com's community was ready to get more scientific in its approach. And Jim Stoppani, Ph.D., was the man to show it how.  This was Stoppani's first video for Bodybuilding.com, dating back to 2010. In it, he gives his take on an old-school bodybuilding dilemma: how to most effectively build the upper chest.  
This was the ultimate unity of hard science and bro-science: nuanced, science-backed, and delivering exactly what it claimed with no BS. This video launched the era in which Bodybuilding.com blossomed as a source of expert-driven content, with not only workouts, but also the sort of in-depth guidance that lifters paid thousands for. We were getting serious—and so were the results our community members were achieving. 
"Bodybuilding.com helped me in so many ways, but the single most valuable and beneficial aspect was undoubtedly the articles. I cannot put into words how much knowledge, motivation, and inspiration I acquired from the Bodybuilding.com articles." 
- Zane Hadzic, Bodybuilding.com member since 2006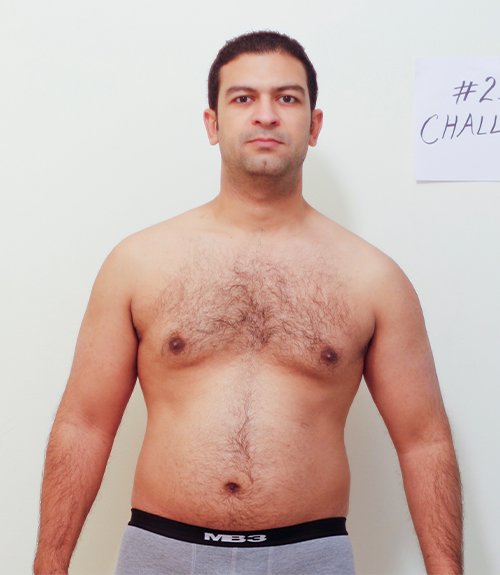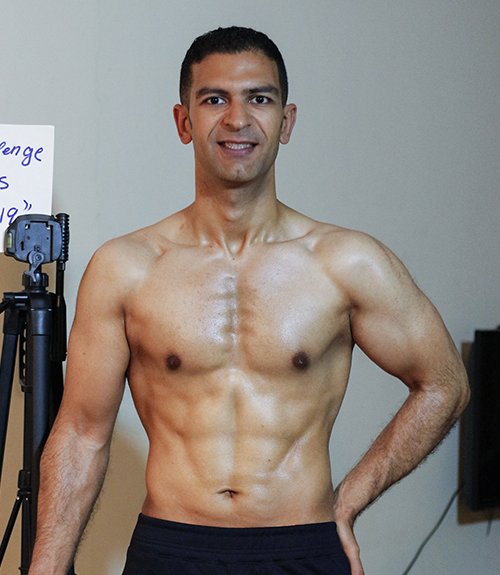 Bodybuilding.com was my go-to source for workouts, articles, and supplementation. I tracked all of my workouts, including the 12-Week Muscle-Building Trainer and 4Weeks2Shred by Kris Gethin. The videos in these programs helped me really learn as I was going. Plus, I could track my weights during workouts. BodySpace is another great tool where I kept track of my weight and body fat percentage to easily see the progress I was making. Bodybuilding.com also has an awesome YouTube channel with motivational and workout videos, and their social media channels are a great way to watch motivational videos presented by athletes. Joining a fit family helps you feel successful and forget about any old failures. 
- Mostafa Yousri, Bodybuilding.com member since 2017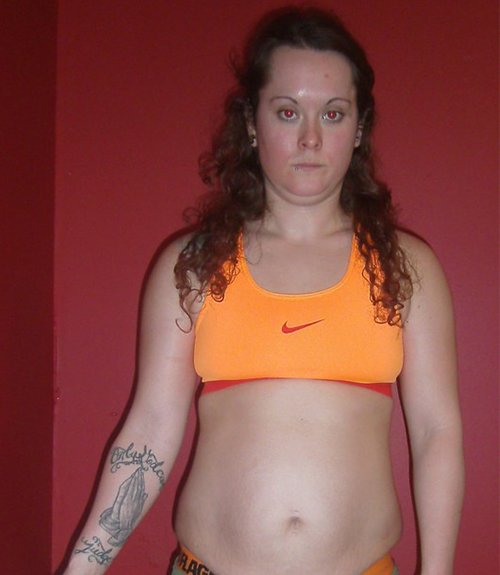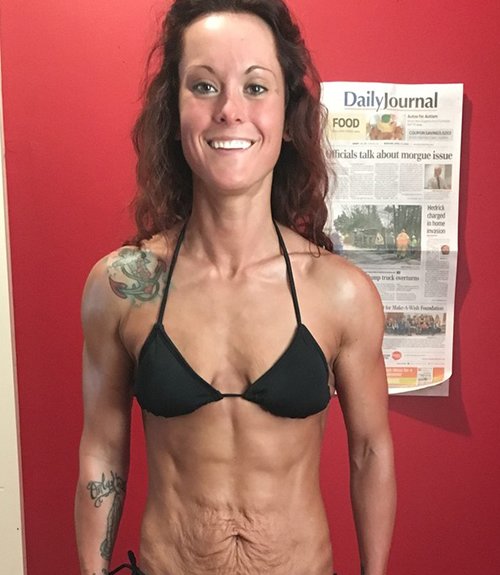 Bodybuilding.com played a major part in me reaching my goals, and it still does. Setting a goal on BodySpace, knowing that my goal is out there for everyone to see—along with my ability to stay on track—helps keep me accountable. I love the articles and recipes, too. It's always exciting to find new foods, especially sweet treats, that fit my macros. 
- Sharon Wigger, Bodybuilding.com member since 2012
"There's so much information on Bodybuilding.com that there should be no excuses for not knowing what to do or not to do." 
 - Rashard Keen, Bodybuilding.com member since 2013
"I followed Kris Gethin's 12-Week Muscle-Building Trainer and Jim Stoppani's Shortcut to Shred. Both were rough, but I loved them. Whenever I push myself really hard at the end of a workout, I get this crazy euphoric feeling."
- Andrew Chilson, Bodybuilding.com member since 2012
We take these stories very seriously, because we know firsthand that achieving dramatic, lasting results isn't easy—and it doesn't happen by accident. It takes tremendous physical and mental effort, and the willingness to change every part of your life in profound ways. But the payoff is, and has always been, worth it. 
2021 and Onward: Keep Growing with Us
We believe the gym is a sacred place. And no, it doesn't matter if it's an actual gym, a garage, or just a bit of floor space. Whatever you call it, it's where you can start the hard work of building a better version of yourself.   
This is one reason why, in recent years, we created the Lift Life Foundation, our non-profit foundation that builds world-class gyms in high schools serving underprivileged communities across the country, starting with one in our home state of Idaho. 
Nearly everything about the site has changed through the years, but our purpose has always stayed consistent. We're here to provide the best information, products, and workouts to help each person transform their lives through high-quality, goal-based training and nutrition. That will never change, because that is who we are.  
We're still here to help you grow. And muscle still lives here.