Of the meats that make their way onto our plate, steak is the best in protein. But, since it's harder for the body to break down, it's not often a staple, like chicken or turkey. Make the most of your biweekly steak nights by trading in boring and plain for one of these Irvine-approved recipes.
1. Mustard Flank Steak
While an inexpensive and typically tough cut of meat, flank steak has great flavor and is very versatile. With the help of a tasty marinade, it can be tenderized. This first marinade uses mustard as an emulsifier that thickens and flavors at the same time. Combined with the salty-sweet tang of balsamic, this marinade will have you recreating this recipe till the cows come home.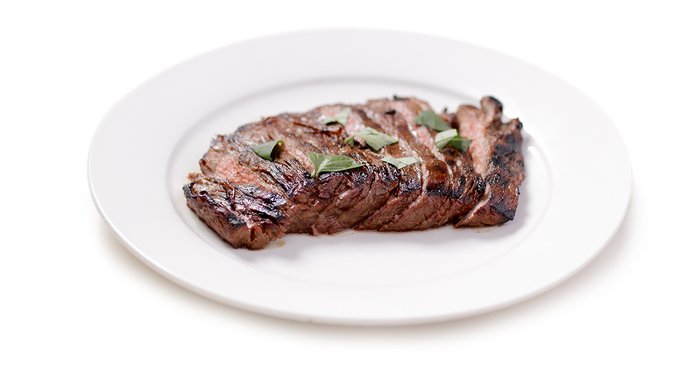 2. Flank Steak with Jicama Salsa
The tuber jicama is a great base for a steak-paired salsa. Its crisp texture and fresh taste make it the perfect base for the tomato and tomatillo blend. Whip the salsa up the night before to give the flavors time to meld.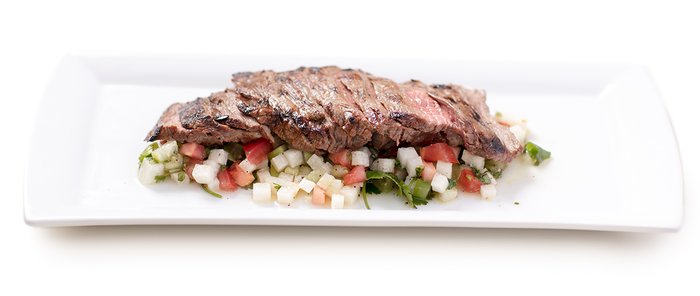 FIT Crunch Brownie, 12 - 50g Brownies
Naturally Flavored Protein Bar with 30g of Protein and Only 6g of Sugar*
3. Cumin and Coriander Flank Steak
This dry rub is easy to whip up and can be made stronger by sitting overnight. Pair with a fresh black bean salsa for color, texture, and a little extra protein.