You might think oatmeal's, well, oatmeal. Nothing special, just functional. But, if you ask Chef Robert Irvine, it's the best morning meal there is. Unlike that stack of flap jacks or sugary cereal, it'll keep you fuller, longer.
"Oatmeal gives you two hours of slow-burning carbohydrates," Chef Irvine says.
What's more, Irvine insists you're definitely not limited to the same old flavors you've always known. Using one pot of oatmeal, you can follow Chef Irvine's lead and create three different dishes with three very different flavor profiles. Give them a try, and tailor as desired—whether that means adding berries, peanuts, or even sriracha!
1. Ricotta and Fig Oatmeal
Add a savory punch to your morning meal with this recipe. Topping the figs with warm oatmeal allows them to bloom, capturing the full flavor of their essential oils. The ricotta cheese adds texture and protein. Yum!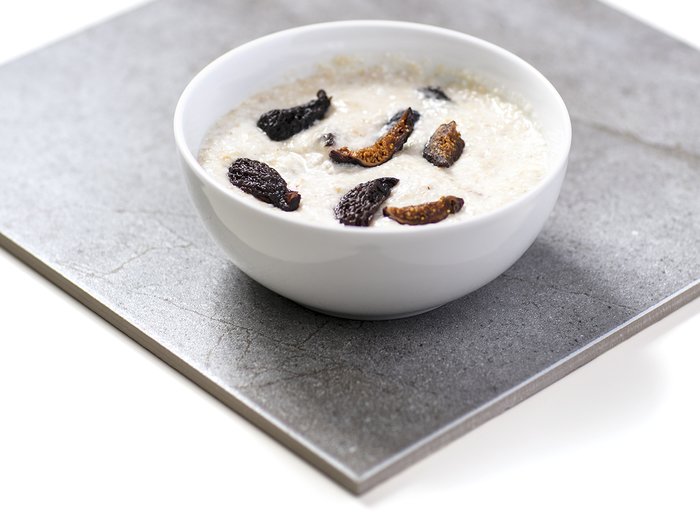 2. Almond Cherry Oatmeal
The combination of tart cherries, slivered almonds, and sweet coconut give this dish a surprising range of flavors and textures. Don't fear it. Dig in!

3. Apple Cinnamon Oatmeal
This recipe is about three things: texture, flavor, and sweetness. From the sweet cinnamon-sugar combo to the crunch of the apples (which contrasts nicely with the smooth oatmeal), this meal will settle any hankering you've got for apple pie.